Petition to oppose the planned expansion of Sandy Beaches Caravan Site
1163
signers.
Add your name now!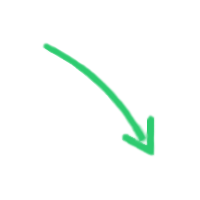 1163

signers.

Almost there!

Add your voice!
Maxine K.
signed just now
Adam B.
signed just now
Folks who love Spurn we are asking for your help. The Spurn peninsula is about to be cut across with caravans almost from the sea to the river Humber shore line. Local people, the Spurn Bird Observatory and many of our visitors are deeply concerned.
We are going to ask you to help us by taking some action. Please read the following as we want you to be informed.
Sandy Beaches have recently submitted a planning application for North Field to site 97 caravans and a club house/night club on the high ground within the fields along the far edge with the clubhouse being positioned hard up against the newly created Church Field. Spurn Bird Observatory have just spent in excess of £50,000 on Church Field in creating a super bird rich habitat for breeding Tree Sparrows and many other migrant birds to shelter and fuel up on their way through, all of which will be at serious risk if this planning application is allowed to go ahead.
This proposed development is also where the Masked Shrike spent the second half of its stay in front of Warrenby Cottage. As you know this bird was a 3rd for Britain and a first for Spurn and Yorkshire. The Shrikes preferred habitat would be gone if we allow this proposal to go ahead. Surely this cannot be allowed to happen.
The application is on the East Riding of Yorkshire Council website ref as follows : 14/02595/STPLF
Can be viewed here
http://newplanningaccess.eastriding.gov.uk/newplanningaccess/applicationDetails.do?activeTab=summary&keyVal=N9VQLSBJJAG00
We ask that you could sign this petition to register your opposition to such a development for the following reasons :-
• It totally undermines the ringing/scientific studies in Church Field carried out by Spurn Bird Observatory and opposes the considerable investment that the Observatory has recently made to make this area more suitable for breeding Tree Sparrows and migrant birds;
• The visual impact will be horrendous and unsightly in this unspoilt picturesque landscape which is part of the Heritage Coast as these fields are slightly more raised than the surrounding land the caravans will be viewable throughout the Spurn area;
• Habitat loss, although they may argue they are creating more habitat off the existing site - Just as a Warning - the site was developed to the North without planning permission and despite losing their appeal the caravans have only just started to be removed in order to support the current application, we would question whether the old site will ever be moved and so no new habitat be created.
• It will without doubt have an adverse effect on the Little Tern colony at Easington Lagoons, by increasing visitor pressure to this already sensitive area, the last 2 years have been our most successful in fledging young birds but if more caravan owners began using this area this would have a significant impact on the success of the colony;
• Increased Light and noise pollution will have a profound effect on breeding and migrating birds;
• The bird observatory have just purchased an additional piece of land (at a significant cost to the observatory) directly opposite the proposed development to further the cause of improving suitable habitat for breeding and migratory birds to rest up and feed in before they continue their migration. This proposal will have a serious adverse effect on these plans and put the breeding and migrant birds under increasing pressure.
Please review the submission online at East Riding of Yorkshire Council and form your own opinion.
The layout of the proposed site can be found here
http://www.eastriding.gov.uk/padocs/JULY2014/F53A715C430211E4A4F890FBA69BE5B5.pdf
and here
http://www.eastriding.gov.uk/padocs/JULY2014/F53A7158430211E4A4F890FBA69BE5B5.pdf
As can be seen the proposed new clubhouse would be immediately adjacent to Church Field as well as caravans right up to Church Field.
Please support us in every way you can and stand up for what really matters, the future of Spurn and the way it is now! Remember your voice really counts.
We ask you to please sign this petition to register your objection to the planned expansion to Sandy Beaches Caravan Site.
The deadline for registering an objection is the 31st October 2014 so we do not have long to try to protect the Spurn area from being transformed into a Caravan Park at the detriment to our birds and area.