Opposition to Rezoning-Polk City-1421 W Washington Avenue
29
people have signed this petition.
Add your name now!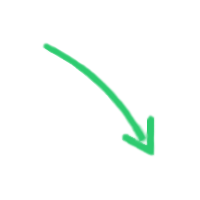 29

people

have signed.

Add your voice!
Maxine K.
signed just now
Adam B.
signed just now
Letter of Protest and Opposition to Rezoning
and Proposed Senior Living Center
Attn: City Council, Polk City Iowa
Re: Rezoning Leonard Senior Living- 1421 W Washington Avenue-represented by MavenCrux Development.
Dear Council,
We are protesting and oppose the rezoning of 1421 W Washington Avenue from R-1 low density residential to PUD and high density residential and the proposed construction of a Senior Living Center.
The rezoning and building of a Senior Living community does not line up with the goals and values of the Polk City Comprehensive Plan. A few goals outlined in the Comprehensive Plan include:
To preserve the small-town atmosphere and identity (Quality of Life)
To ensure new growth and development is consistent with local values regarding the physical character of the community (Land Use)
City staff and elected officials "noted that small businesses of approximately 20 to 30 employees would allow growth while keeping the small town atmosphere". (Comprehensive Plan Report, pg. 42)
A resident survey was conducted during the last Comprehensive Plan, Imagine Polk City-A Bridge to the Future. Of the residents that participated, when asked "Would you like to see more Senior Citizen Housing?" less than 15% voted "Definitely" while most residents favored prioritizing single-family housing. The Comprehensive Plan Report lists "Small Town Character" as the greatest strength of Polk City and "People noted the high quality of life, family friendliness, and new residential development" as reasons they love Polk City.
Points of Objection and Protest:
-The density and building height of the proposed project are not in compliance with the Comprehensive Plan. This area is currently zoned R-1 low density residential, and per the Comprehensive Plan and City Code, PUD zoning requires a minimum of 10 acres. Multi-family buildings are inconsistent with the single-family homes in this neighborhood and the height of the proposed assisted living and independent living units would make this the tallest building in Polk City.
-Increased traffic on W Washington Ave and Parker Blvd- street traffic on these roads and through adjacent side streets (Hillcrest Dr., Lincoln St., Roosevelt St., Adams St., Phillips St.) has seen an increase over recent years with the growth of Polk City. The increase will come not only from employees but also the assisted living residents, independent living residents, and their families. The traffic through these neighborhoods will surge during morning and evening commute times. This presents issues for the existing residents, especially children during school bus pick-up and drop-off and those walking to and from school. Additionally, these streets are busy with citizens utilizing the trail and park systems. No traffic studies have been conducted or presented by MavenCrux. Additionally, the developer has not provided any proposals to mitigate these negative impacts.
-Local Wildlife- this area sees a lot of wildlife which has already been disrupted by developments in this area of Polk City. The continuing impact to local wildlife should be considered.
-Potential for lower property values for homeowners already living in the area- this proposed development would be a big change and would impact all of Polk City, not only the immediate neighborhood. More residents should have been notified of this proposal than just those within 250 feet. No property value studies have been conducted or presented by MavenCrux regarding the impact that rezoning these 6 acres to PUD in the middle of a residential neighborhood would have on property values. Additionally, the developer has not provided any proposals to mitigate these negative impacts on existing residents.
-Noise and Light Pollution- With this type of development, there will be an increase in emergency vehicle traffic, door alarms, exterior building lights, and parking lot lights at all times of the day. This would be bothersome and invasive for neighboring homes and impact the residents in proximity to this Senior Living center.
The population of Polk City has statistically been trending younger as more families move here for the great schools and community. Our aging population deserves access to housing options that are in line with their lifestyle while adhering to the community goals and values of Polk City. There are other plats of land for sale and development around Polk City that are better suited to provide more amenities and options that have had to be cut from this proposal due to the size constraints of 1421 W Washington, as the developer has mentioned.
As previously stated, we oppose the rezoning and proposed building of this senior living center for the reasons in this letter. We hope you prioritize the community and residents of Polk City, and strongly consider the negative impacts this rezoning and senior living center will have on this community and neighborhoods.
***Link to City Council Meeting Agenda with additional information and maps***
https://www.polkcityia.gov/sites/g/files/vyhlif557...