Opposition to revised plans for 1503 Francisco Street
34
signers.
Add your name now!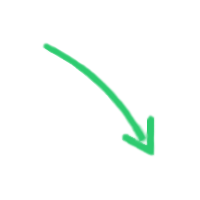 34

signers.

Almost there!

Add your voice!
Maxine K.
signed just now
Adam B.
signed just now
July 15, 2018
TO: SF Planning Commission
RE: 1503 Francisco Street Project Discretionary Review (2013.0847DRP, permit # 2013.0531.8402)
We are opposed to the revised plans for 1503 Francisco Street for some or all of the following reasons and have signed this petition in opposition to the project. We urge you to DENY the project in favor of the DR requestor.
Roof Decks
Generally uncommon in the area – we count fewer than 10 on the 250 nearby buildings.
The proposed"Rear" deck is street-facing due to the corner lot and potentially very visible/noisy. There are zero street facing roof decks present in the Marina.
The 5th floor roof deck is redundant and both decks are only accessible from the owner's unit.
Along with 3255 Octavia St (same owner, abutting structure) , 3 new roof decks have been proposed.
Both 1503 and 3255 have penthouses and opaque metal railings which go against design guidelines.
Possible reduction of dwelling units embedded in the new design.
Project sponsor's statement at the 5/24 PC hearing that he has only used the 2 smaller units in the building as corporate rentals (and will continue to do so) + original desire to use this as a SFH.
Owner's original 2013 request for a dwelling-unit-merger.
Owner's recent purchase of the abutting two-unit 3255-57 Octavia, which also remains vacant of tenants.
Design details that suggest an owner could combine units for his/her own benefits: 1) an Accessory Dwelling Unit on the ground floor that could later be defined as a unit; 2) A change from 3 EXTERIOR entrances to each unit to 3 INTERIOR entrances centered around a second floor stairway/hall inviting unit combination; 3) 2 rental units to decline slightly in size while the Owner's unit nearly doubles to 3100 sq ft yet goes from a 3 BR to a 2BR; 4) A 2 car garage for a 3 unit building; 5) two roof decks that can only be accessed by the owner's unit. 6) Similar design features in the 3255 Octavia permit application under same owner – one car garage for 2 unit building, large roof deck, 2 units easily combined by removing one wall, ADU unit on ground floor.
Architectural Issues
No bay windows/popouts as recommended by RDG.
Prominent corner location with 135 linear feet of street exposure, one block and very visible from Ft Mason .
The one comparable building with flat surfaces and glazing cited in the new design packet is far away on Marina Blvd.