Opposition to Development on 156 and 28th
308
people have signed this petition.
Add your name now!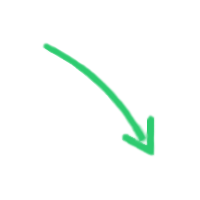 308

people

have signed.

Add your voice!
Maxine K.
signed just now
Adam B.
signed just now
Edit:
Signatures as of 9am May 19th have be submitted to the City Planner.

(these words are not my own, they have been composed by a concerned member of our community. I am borrowing them to support!) The most significant concern, which we vigorously oppose, is that both development applications propose to amend the Official Community Plan (OCP) by permitting multiple residential units. The original OCP for application 7919-0241-00 (property west of 156th) is zoned for One-Acre Residential (currently 6 homes occupy the area) and the proposal calls for 347 rental apartment units, reflecting 85 units per acre. Directly across the street, the original OCP for application 7919-0242-00 (property east of 156th) is zoned for Intensive Agriculture and does not allow for any residential units. The proposal calls for 252 rental apartment units, reflecting 82 units per acre. These two developments will combine for 599 rental apartment units, along with 16,000 square feet of retail space, and 64,000 square feet of office space. Additionally, two 6-storey towers are proposed - one to be situated on each site.
This development will cause the following impacts to local owners and residents:
The proposed height of the two 6-story towers is about 2x the local average of 3-story townhomes and is completely out of character with the neighbouring townhome complexes. These two 6-storey towers will severely erode the look and feel of our neighbourhood and will infringe on several surrounding townhome complexes.
There will be insufficient buffer and transition between these proposed developments and current townhome complexes, creating concerns around noise and pollution.
The proposed density is about 5x the local townhome average of 16 units per acre.
Using the Canadian average of 1.5 vehicles per household, this represents an influx of about 900 additional local vehicles, not including the traffic related to the development's commercial and office use. This area already suffers from heavy traffic congestion and lack of street-parking. Firetrucks have difficulties navigating 156th at it is presently.
Using the Canadian average of 2.9 people per household, this represents an influx of over 1,700 additional residents with significant new pressure on local schools that are already actively consuming playground areas in order to add more "portables" to meet demand. This is on top of a current lack of infrastructure in South Surrey to adequately meet resident requirements in terms of hospitals, first responders, and utilities.

If these two developments are permitted to go ahead as proposed, they will fundamentally alter the character of the family neighbourhood and potentially lower local property values. The proposal of a mixed-use development will turn our residential area into a commercial zone. This is completely out-of-step with this area, especially given the current commercial and retail available along the southern portion of Croydon and lining several kilometres of 24th and 160th.
We recognize that development of the subject properties is expected to take place, but our expectation is that it would proceed in a manner that is consistent with the original OCP, be in keeping with the character of the local neighbourhood, and would be respectful of the already highly constrained local resources, such as school, traffic, and street parking capacities.
Our intent is to galvanize local property owners in opposition to these applications and to present a large and unified response to the City of Surrey. We believe a united front will send a powerful message and place pressure on City Councillors to listen to our collective voice.