Company of Heroes - Opposing Fronts - Petition
343
people have signed this petition.
Add your name now!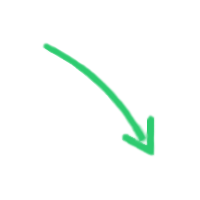 343

people

have signed.

Add your voice!
social bookmarking s...
signed recently
social bookmarking s...
signed recently
I have been browsing the RelicNew's forums, the KMOD forums, and spoken to various people via MSN, I have noticed that very few people, if any, actualy like this new "Piracy Protection" that is was put in place on Relic's latest release game, Company of Heroes - Opposing Fronts. This system is designed so that the games user has to first login to Relic Online to play any type of game, including a Skirmish, or Multiplayer game. If you dont have an Internet connection, then you must put the DVD in the drive, aside for the massive annoyence this system has introduced, and the continuous complains from the games fans, it also only further encourages illegal activities on the game, such as making a "No CD Crack" for the game, which will remove this piracy protection, and whats more, Why should anyone have to crack a LEGALLY brought game! But many people have also encoutered issues, other then just annoyance, for example the particular issue I have... I brought Opposing Fronts for 60 AUD, I installed it using a shared DVD drive from a friends laptop, as my drive has serious issues reading any DVD's and because of its brand to replace the drive will cost 200 AUD. When I then loaded up the game to play, It logged into the Relic Online servers, then I went to play a skirmish match...But no teams were avalible other then Americans and Germans. I then noticed the "Add Product" button, I clicked it, it asked for me to RE - Enter my CD Key (remembering I had already entered it to install the game!). It then wanted to CD to verify that I had brought the game (remembering you need the disk to install it, AND a Valid CD key so that your account (which I was logged into ) wasnt disabled) So I placed the DVD in the drive, and I was not very surprised to discover that the Game Wouldn't read from the disk, even after 3 trys, and each try at a 1hour wait. The ONLY way for me to correct this issue is to either... A) COPY the disk on another computer, then use alcohol to 'mount' an 'image' of the disk (A highly illegal activity) B) Buy a new drive at 200 AUD Neither I was going to do, because I dont fancy buying Alcohol to PLAY a game I had already purchased, in which its own supposed security was wasting away my money And Im not buying a new drive because I dont have 200 dollars to spend to get a game to work. Other issues include the privacy situation, many people feel like their privacy is being invaded because relic know when their online, and they dont want to have to enter confidential details if they never play Multiplayer anyway, yet it is required to create an account. Just because it's Relic's game (which you dont buy, you mearly buy a license to use), they think they have the right to invade peoples privacy! Another issue is needing the DVD to play ONLINE if you have a wireless internet connection, which is just stupid. And for some people, they have been forced to buy another copy of the game, because their first disk was damaged beyond repair, and dont have an internet connection, so they have been forced to spend 120 AUD, because Relic have serious trust issues, with the people that KEEP them in business We buy the games, we beta test them, we submit bugs and issues, and they thank us by not trusting us that we wont pirate the game! Now I understand that this protection is aimed at the people that "crack" the game, but its not stopping them, its only encouraging them as they want to bypass all the annoyance's! Whats more, If you have an issue like me, where the game wont recognise its own disk, there is NO "Cancel" button to quit the validation, so you are forced to use CTRL ALT DEL to end the process, which can corrupt the game and need a reinstall! Also, if the server's are down and you've lost your disk, so you cant play offline, or online, but the game is already open at the login screen, there is NO quit button, so again you are forced to dangerously end the process and prey that the game does not become corrupt. Ok, so here's the deal, Ive started this petition in a hope something will be done to rectify this issue, so that the community may once again restore their trust in Relic, and so that many people world wide wont be forced to buy the game twice, or wont be forced to pirate the game just to play, because their legal copy doesnt allow it! If this protection is removed, Piracy of Company of Heroes - Opposing Fronts will be reduced, and those with legal versions, can play legally!