Opposing the LLB Law staff office move
84
people have signed this petition.
Add your name now!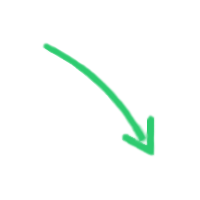 84

people

have signed.

Add your voice!
Maxine K.
signed just now
Adam B.
signed just now
We the undersigned oppose the LLB Law academic staff being moved into an open plan office.
There are plans to move the lecturers on the LLB Law course into an open plan office. This will negatively affect students in a number of ways…
This move will in fact distance academic staff from students further, as they will be behind one or possibly two access controlled doors. At the moment most of the lecturers have an open door policy and students can pop in whenever they feel the need, now there will be a couple of small meeting rooms as an alternative, and students will have to make an appointment even if it is urgent. I do not see how this improves the student experience at all nor relations between staff and students.
This year a record number of students have been accepted on the dissertation unit – 50 and I am extremely concerned about the effect this change will have on supervisory arrangements. As a minimum, lecturers agree to provide 6 hours of face to face support per student and in most cases they provide much longer. This is 300 hours minimum use of meeting rooms just for a single unit, in practice possibly double this.
LLB lecturers were consulted on this after the decision had been made and there has been no consultation with students. A consultation after the decision has been taken is not a consultation but a tick box exercise to say staff/students have been consulted. I am not aware of any Law and Criminology colleagues being consulted about this at all and this move will also affect them. Any consultation that has been undertaken appears to have been to staff already in open plan, and it is notable from that consultation that the majority of comments are negative and express exactly the concerns that many lecturers have, and yet still the management team press on regardless based on 3 or 4 year old plans which derive from when we the LLB course was formerly part of FBSE.
Parity is I suspect the reason this is going ahead, this has been inflicted on the rest of SBL and "now it is your turn", despite compelling evidence of the (at best) minor benefits of open plan vs traditional offices and negative feedback from staff already in an open plan environment. If staff from floor X can indeed be accommodated in existing open plan areas why is it proposed that Law and Criminology move down there in the summer while our existing offices are converted to new seminar rooms, why not merely convert floor X to seminar rooms and leave floor Z in situ. It seems to be two lots of expensive building conversion work when only one is (maybe) required. The only assumption that I can make is a determination for "parity" from some quarters no matter what.
The former Head of School assured the LLB lecturers that as the only group in SBL with a history of research assessment success this was a sufficient justification to keep their present offices given the University's 2020 objectives on staff research. While it is clear present School management do not feel bound by predecessors assurances (a major factor behind our new Law and Criminology PGL lasting just over a week then resigning to go into unemployment) if the university is in fact serious about improving their research profile this is a very retrograde step. Just to shut out audible distractions I can see many colleagues wearing earphones. There is no way to shut out visual distractions at all as they will not be getting cubicles, something even many call centres manage to achieve. Former colleagues of some lecturers in other institutions with open plan have all stated that research is impossible in the environment, so lecturers will likely work at home or in the library, again affecting their availability to students.
For law lecturers, books are important tools. The storage space provided in both current open plan areas is hugely deficient for almost all law lecturers' collections of reference works.
It is of the utmost importance that the plans for LLB staff to move into open plan offices are reviewed as the decision will severely negatively impact students.