Oppose Special Use Permit at 9021 Chapel Hill Rd, Cary NC
169
people have signed this petition.
Add your name now!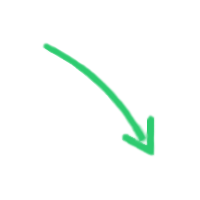 169

people

have signed.

Add your voice!
Maxine K.
signed just now
Adam B.
signed just now
UPDATE: Continuance until 8/4/2016: To those who could not attend, here is video of the hearing in full - follow link for July 7, 2016 video (our issue was the only one and starts right after pledge or allegiance): http://carync.iqm2.com/Citizens/Default.aspx
We need help and people to attend 8/4/2016!!!! Please to anyone who is willing to support our cause, and attend the rescheduled hearing on 8/4/2016, will you email me at tiffaniemiller@gmail.com. I will not be posting any further updates here as we need to streamline this and make coordinating as time efficient as possible. Several people turned up in support of opposition last night but I did not get a chance to speak with you - please email me so I can speak with you!!! You can also find our Facebook Group through this event: https://www.facebook.com/events/1716297998635596/
UPDATE: PLEASE READ THIS FIRST: This petition is a great way for us to measure support but will not be allowable "evidence" in a quasi-judicial decision...we need people to attend please! Also see below how else you can help!
I spoke to the Town of Cary following the creation of this petition (as soon as they saw it they got in touch with me) – they gave me a lot of useful information I am willing to share if people want to meet, but the main points I have taken away are as follows:
a) We should contact the developer and see if they are willing to listen to our concerns – if anyone would have time to do this, a volunteer is needed!
b) We could request to delay this hearing if we feel we need additional time to create our defense.
c) Is anyone an attorney or knows of an attorney who would help us pro bono? Having an attorney represent us would be ideal. Otherwise, I guess that leaves it down to me (unless someone else wants to volunteer and has experience doing this?)
d) We need to focus on the "touchy feely" aspects and FACTS – such as the fact this is not compatible to the harmony and unity of our community –it is not consistent with the overall activity center and long-term comprehensive plan of Cary. It does not contribute to the mixed use, walk-ability aims of our community.
e) Most importantly, there is no need for this: within a mile, there are 3 (and soon to be 4, one under development) mini-storage units for 5,000 residential homes (in 2 miles, will be 8 for 19,000 residential homes) - this is unnecessary. Additionally, it does not fit with the overall long-term visibility objectives of the community - would be a three-story building set between a one story church and a two story church (one of which has a day care).
Basically applicant needs to prove they meet special use permit criteria (I can provide this to anyone interested) and we need to prove they do not, which I think will be easy IF we can tackle the above...
And most importantly, we need people to attend, attendance is important!!!! Here is a link to a RSVP to confirm you can attend: http://doodle.com/poll/y2iywx94wpzfsnxu
If anyone wants to meet in advance of this date, let me know ASAP, you can simply state in comments below - provide your email address.
Please forward this to anyone you think can help!
ORIGINAL MESSAGE:
Please help us gather your support and input in regards to some proposed development on Chapel Hill Rd, which will greatly impact our Northwoods neighborhoods. On Thursday July 7th at the Town Council Meeting scheduled for 6.30pm (Town Hall, 316 North Academy Street) there will be a public hearing for a special use permit site plan to allow the trees to be torn on at 9021 Chapel Hill Rd and self-storage buildings to be built. In addition to the significant impact on surrounding property investments and quality of life, we also believe for the below reasons we as a community should speak up against this proposal. Listed below are some points we hope to raise in opposing this development;
We hope to gather your support and input in a variety of ways:
Please sign this petition!
Can you attend this July 7th Town Council Meeting and support me in opposing this development?
Can you forward on this petition to your neighbors and interested parties?
Do you have any direct relationships with Town of Cary who you can speak to, to make them aware of our concerns?
How else can you help, or do you have any additional points to add to the below? Open to any suggestions! Please email: tiffaniemiller@gmail.com
Points we plan to make in opposition:
Encourages rentals;
Decreases property values;
Northwoods Elementary School's PTA is implementing a Safe Routes to School program, in which aims to reduce traffic and create safe routes for our children, this will greatly obstruct these goals;
Chapel Hill Road is in need of improvement and cannot support additional traffic-this is already a problematic area, and issues have already been raised with the Town of Cary regarding this;
This special use permit would go against ordinances in place for a reason;
This would be an eyesore;
There are plenty of self-storage units in area, the need is not there;
Wildlife in the area would be significantly impacted, we have deer, owls, bats, fox, mice just to name a few, which would be displaced (and move closer to homes).
Please help!