Oppose Plan 3 - Do Not Splinter Kirkpatrick Farms Community Post-Elementary
106
people have signed this petition.
Add your name now!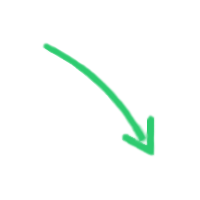 106

people

have signed.

Add your voice!
Maxine K.
signed just now
Adam B.
signed just now
ISSUE: The Loudoun County Public School (LCPS) Board is considering two plans to establish attendance zones for Willard Intermediate School and Lightridge High School, opening in the fall of 2020. Plan 3 splinters a portion of Kirkpatrick Farms (KPF) Community (section DS 13.3) after elementary school.
PETITION OBJECTIVE: Oppose Plan 3 and any future school-zoning plans that splinter KPF
OPPOSITION: As concerned neighbors of KPF, we are opposed to Plan 3, scheduled for Committee hearing on Tuesday, April 9, 2019 at 6:30pm. We respectfully request that there is NO splintering of the KPF community post elementary-school. Our rationale to oppose Plan 3, or any plan that splinters the KPF community, includes the following:
Student Pedestrian Safety: Students residing in section DS 13.3 of KPF will continue to walk the 1.2 miles/ 25 minutes each way to Mercer Middle School, which continues to place their safety at risk. Students walking from section DS 13.3 must cross over Destiny twice to reach a sidewalk, without Loudoun County Public Safety officials guiding traffic (e.g., high-traffic intersection at Destiny and Mineral Springs).
Academic Achievement: The children impacted by Plan 3 are at critical adolescence ages. The constant re-zoning proposals and forced school mobility gravely affects environmental and peer dynamic. This has the potential to exacerbate our children's academic achievement during critical ages, which has direct bearing on the academic standings of each post-elementary school.
Emotional Impact: Splintering KPF students separates friends and peers whom have accelerated together since elementary school. The forced school changes naturally alters the relationship dynamics amongst students, resulting in undue emotional burden. The emotional burden should be considered, and officials should not plan to splinter communities when they execute planning activities to solve school capacity issues.
Economic Impact: There is a direct correlation between "good schools" and "property values." While LCPS has a wonderful school system, the consistent re-zoning plans ldoes not allow home sellers to confidently communicate what school a household will attend. Many families move to Loudoun County for the schools, and this uncertainty can lead to stagnant home sales, declination of real-property assessments, or increased real-property tax to cover the shortfall. The Fiscal Year 2019 Loudoun County adopted budget applies $.56 of each tax dollar to LCPS. As out-year budgets are formulated and school re-zoning plans are developed, officials should keep these potential economic impacts in mind to ensure the continued stability and growth across our community.
We make this request, not because we are anti-school rezoning, yet because we are enthusiastic supporters of smart planned rezoning that considers projected student growth based on current and future residential development plans. We believe planning should always be executed in a manner that does not splinter a community, supports student achievement, and fosters confidence of continued economic prosperity. As Loudoun County constituents, neighbors of and within KPF, and advocates of all LCPS stakeholders, we will support the LCPS Board's re-zoning plans by providing input and comments to plans so all affected parties can establish a mutual agreement as to the proper zoning of these schools – without splintering communities.
WHAT CAN BE DONE IN ADDITION TO SIGNING THIS PETITION?
Attend the public hearing on March 11th and wear GREEN to show your support for DS 13.3 inclusion
Sign up to speak on March 11th
Send emails to our LCPS Board! Email your concerns to LCSB@LCPS.ORG; https://www.lcps.org/Page/1629