Sign Petition To Oppose Legislation That Will Tank Missouri Lake Economy
520
signers.
Add your name now!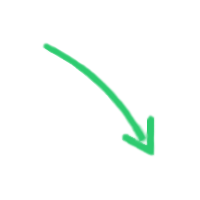 520

signers.

Almost there!

Add your voice!
Maxine K.
signed just now
Adam B.
signed just now
An alliance has formed which plans to rob those who rent homes and condos to tourist at Missouri lakes of basic property rights. The alliance is made up of local politicians (Sonya Anderson, Representative Rocky Miller, Representative Diane Franklin) a bureaucrat (Jim Divincen, who collects and spends tax dollars but does not answer to the voters, and represents the Hotel Motel lobby). Strangely enough, Expedia is a multinational corporation and is the main force pushing for statewide legislation. Expedia owns VRBO and HomeAway but a much bigger portion of their business is in booking Hotel and Motels and the Hotel and Lodging Association do not want to have to compete with vacation home rentals.
New*[Click for YouTube video explaining how HB608 can be amended to be supportive]
New* [Click for YouTube video explaining why HB988 should be given a hearing]

New* [Click for YouTube video with Rep. Miller and Rep. Franklin deceiving the public]

New* [Click to watch short YouTube video about this legislation]
New* [Click to listen to a talk radio show featuring people in power telling the truth]

New * [Click to read an excellent in depth editorial]

New * [Click to read a position letter to the Gov. of Missouri]

[Click to learn more about who is sitting on the left hand side of that table in the photo.]
[Click to see legislation which the alliance attempted to sneak onto another bill in 2016]
[Click to join an online group with aligned interest in vacation home rentals]
The right to rent out a home by the year, month, or day is ingrained in Missouri law and this has been upheld by all higher Missouri courts so this right cannot be taken away directly. This alliance hopes to pass legislation in 2017 to take away homeowners property rights indirectly by taxing and regulating those property rights out of existence.

There are roughly 1200 vacation homes for rent at the Lake of the Ozark and 1400 at Table Rock, constituting roughly one third of all rooms for tourist to sleep in. The renters who stay in vacation home rentals bring roughly $300 million per year into the local economies of Missouri by shopping, dining, renting boats, buying gas, eating out, and going to local tourist attractions. Local residents are employed to clean, to manage, to remodel, and to maintain these properties. This is a growing portion of the local economy. If legislation passes, which prevents homeowners from renting out their home, it will remove $300 million/year from the Missouri tourist economy. If vacation homes are not for rent at the Missouri lakes then families wishing to get together at a lake home will just go to another lake in a more business friendly state and take their tourism dollars with them. It is pretty simple, people who want to rent out a lake home or condo are not looking for a Hotel or Motel, they want a lake home or condo and there are plenty of them of them to rent at lakes outside the state of Missouri. If tourist who want to rent a home or condo cannot find one in Missouri they will take their tourist dollars elsewhere.
Many homeowners cannot afford their lake home without rental income so if renting becomes unprofitable many hundreds of homes will go on the market at depressed values and hundreds will be forced into foreclosure. Buyers who wish to hedge the risk of buying at the lake with the possibility of renting out that home will pull back. Everyone's real estate values will plummet just as they did after the subprime mortgage debacle, which the lake economies still has not recovered from. The lake economy relies most on tourism and real estate; new proposed taxes and regulation will hurt both badly. It will be 2009 all over again and this time it will be caused by our politicians conspiring with a multinational corporation to remove property rights from citizens of the state of Missouri.
You should sign this petition if:
1) You own a lake area home or condo, which you are renting, may in the future want to rent, or may in the future want to sell to someone who wishes to rent it.
2) If you own a business near one of the lakes and would rather the $185 million per year keep flowing into the lake economy.
3) If you own a property and would rather not see your property values plummet.
4) If you are employed at the lake and would rather not see the economy of 2009 return.
5) If you are sick and tired of politicians (these politicians are supposedly Republicans) conspiring with big business to put the screws to the citizens of this country.
6) If you do not think our government should be farming out it's job of tax collection, and enforcing compliance with regulations to a corporation with a [one out of five star rating with consumers].
By signing this petition I am asking that no new regulations or taxes be placed on those who wish to rent homes to guests/tourists at Missouri lakes. I am not in favor of any new taxation or regulation regardless of whether the property is rented by the year, the month, or the day.
John Galt

THE PEOPLE WHO SIGN THE PETITION