Oppose BCWA Unregulated Monopoly, Rate Hikes & Dam Removal
223
people have signed this petition.
Add your name now!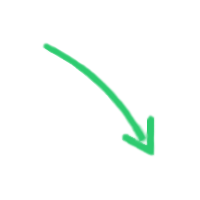 223

people

have signed.

Add your voice!
Maxine K.
signed just now
Adam B.
signed just now
The BCWA raised rates 15% last year and proposed to raise rates again 5% this year and 3% for the next 10 years to pay for Dam removal & projects. This is during a pandemic where citizens are suffering from extreme unemployment. To add insult to injury, they are giving them selves a 3.5% salary increase. Unlike all other RI utility companies, BCWA is NOT regulated by the state Public Utilities Commission (PUC) or any municipal government as a result of a controversial legislation enacted 40+ years ago. Therefore this unique entity, enjoys the freedom from external oversight, raising the appearance of conflict of interest, which has eroded the confidence of the community. As a result, it empowers them to spend with impunity without any effective check and balance of our earned money because they have a 100% monopoly on the most basic element of life - Water.
Sign the petition to OPPOSE unregulated oversight of BCWA activities, rate increases and dam removal ! Join us in encouraging our elected officials to support our a low interest subsidized private well proposal to East Bay residents.
Send Comments Opossing Rate Hikes and Dam Removal To: pmarchand@bcwari.com

Go Fund Me: https://www.gofundme.com/f/bcwa-community-dam-removal-risk-mitigation
INTRODUCTION:
The existence of a dam structure at this location has been in place for the past 450+ years. The strategic value for dams in this area was recognized in the 1600s when native Americans first built primitive weirs of stone and wood to control channel flow to harvest he abundant fish. After King Phillips War, the nations first English settlers from Plymouth MA erected a dam to harness hydraulic energy to power grain milling and to control salt water inundation of the up stream fertile farm land. Finally, in the 1800s an engineered dam was constructed by the Water Company to supply freshwater to the community.

PROBLEM STATEMENT:

In 2014 Rhode Island Department of Environmental Management (RIDEM) issued Notice of Violation (NOV) to the Bristol County Water Authority (BCWA). The causation cites health and/or safety risk was for unsatisfactory compliance to RIDEM regulations to maintain two (2) dams on the Kickemuit Reservoir.

Despite imposing dozens of rate hikes over the years on the community to support and sustain infrastructure, a controversial pension program and miss-management is has been alleged. Despite the rate hikes to support and maintain infrastructure, they never once invested to maintain the dams to ensure proper flow and function of sluice gates. Without proper water flow to support controlled purging, the body of water has become stagnant and polluted with high levels of fecal matter due to cesspools and septic systems. The Child St dam has prevented additional pollution from further contaminating the beautiful Mt Hope Bay and area critical to the Shell fishing industry.

As a result of the pollution that they festered, this body of water which was once used a as unique freshwater supply for the community, wildlife and marine life, has since been abandoned by the BCWA. Despite the active violation, the BCWA defy requests to fix/repair the dams. Instead, solely in the pure fiscal interest of the BCWA, they recently issued a plan to regulatory agencies to remove both dams.

The cost associated with remediation of dams to comply with regulatory requirements is said to be approximately equal to the removal of the dams. The BCWA incentive is that they will enjoy and benefit from long term profits from elimination of reoccurring overhead expenditures to maintain RIDEM compliance. The removal of both dams will impact the community with 8 key risk factors.
In analogy, the diagnosis is difficulty breathing due/lack of oxygen. The cause is suffocation as a result of lack of water flow at the hands of the BCWA. The prognosis/ recovery of the habitat is very high if simple conventional treatment s options are prescribed. Such as stop strangling the patient and permit oxygen flow. By no means is the patient in critical condition and any beyond basic standard of care capabilities.
A post discharge summary would summarize this case that the patients care has been at the hands and mercy of a health insurance company (not a medical provider), whose sole interest is motivated profit, not health of the patient. In fact, the life of the patient directly contradicts the interest of the insurance company. As such, terminating the patient grants the insurance company a greater profit margin after the patient dies, which in a court of law could prove to be not only negligent but potentially criminal. However the probability of indictment and prosecution they feel is low because of lack of independent regulating oversight as a result of controversial C# 00210 – Public Law, 1981 Chapter 102.

In summary, the strategy of BCWA is to transfer their financial risk burden of non compliance, ultimately materializing in real and sustained risk to the community in terms of; health, safety, environment, financial, and historical risk elements as outlined below.
DAM REMOVAL RISK ASSESSMENT

1. Public Health: There is no water main on Serpentine Rd. All properties are on private water wells. Removal of dams will increase hydraulic water pressure on water table and likely to contaminate wells. Water quality degradation may not be identifiable many years after dam removal. Ingestion of contaminated water is highly likely to impact health of community. Lack of water main plus contaminated wells would leave community without any viable water supply.

2. Environmental Contamination: Kickemuit Reservoir has high levels of contaminates from upstream cesspool and septic systems. South dam has mitigated existing pollution into My Hope Bay. Removal of dams will inject and sustain contamination into Mt Hope Bay, which may impact shell fishing and recreational activity for generations.

3. Life Safety: Serpentine Rd already is inundated with flooding issues. Specific risks include impediment to community hurricane emergency evacuation in addition to first responder's emergency response. No water main is provided to community. Fire Dept. uses fresh water from reservoir to supply pumps for fire suppression. Saltwater will degrade engine/pump performance and reliability, therefore reducing the frequency and practical application for fire suppression training with real world environmental conditions due to the lack of natural freshwater supply in area, ultimately degrading operational readiness.

4. FEMA Special Flood Hazard Area (SFHA): FEMA has identified this area as Base Flood Elevation (BFE)-12' for SFHA risk. Many dwellings are currently in X Zone, no flood insurance required. Dam removal will likely trigger a new FEMA firm analysis. New analysis results may place many properties in SFHA. As such, would burden home owners with an average of $2,000 per month for the life of a mortgage loan x 30 = $60,000.00.

5. Private Property Devaluation: Dam removal without 1 way check valves in culverts will inundate property with salt water as evidenced in URI and CRMC SLAMM analysis. Saltwater marsh will decrease overall property value. For agricultural plots, it will decrease overall annual harvest yield (Hay) and monetary loss. Unharvest-able land due to salt marsh would decrease current qualified agricultural "area usage" and potentially disqualify current Farm status designation with RIDEM. Removal of farm status would remove properties from annual municipal tax credits.

6. Land Erosion: Acceptance of Mt Hope Bay and its natural tidal flow, will accelerate erosion. These banks are home to an abundance of historical artifacts, still being found today. Many areas on Serpentine Rd likely to be undermined including Serpentine Rd base. Tidal erosion will likely impact historical Kickemuit Cemetery, believed to be on ancient native American burial ground and currently memorializing graves of the nations first settlers and veterans of King Philips War.

7. Historical Preservation: This area has very significant historical and cultural importance. It is the flashpoint site of King Phillips war and has the oldest cemetery in RI Has 400+ burials; include veterans of King Philip War, 1675-1676, including that of John Luther (1697). RI Governor Josiah Lyndon, last Colonial Governor from 1768-1769. There are over 300 unknown remains believed to be native American. Hydraulic pressure and rising of water table likely to flood ancient graves at Kickemuit Cemetery (RI Historical Cemetery Warren #3).

8. Freshwater Habitat / Wildlife: Dam removal will Kill thousands of fresh water species including painted turtles, snapping turtles, bass, perch etc. Furthermore, the abundant wildlife that uses the freshwater in the conservation area will be starved of freshwater. In additional, it will deny the natural migratory patterns for dozens of species of waterfowl and wildlife.