Oppose Harmony Ranch Community Development District
174
people have signed this petition.
Add your name now!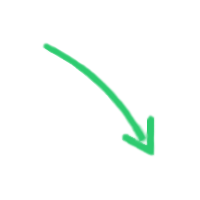 174

people

have signed.

Add your voice!
Maxine K.
signed just now
Adam B.
signed just now
PETITION OPPOSING HARMONY RANCH (D/B/A HOBE SOUND RANCH LTD.) COMMUNITY DEVELOPMENT DISTRICT
PETITION, BY CONCERNED CITIZENS OF MARTIN COUNTY, TO OPPOSE GRANTING A COMMUNITY DEVELOPMENT DISTRICT ("CDD") FOR HARMONY RANCH LLC ("HARMONY RANCH") by THE FLORIDA LAND and WATER ADJUDICATORY COMMISSION ("FLWAC")
I am a resident of Martin County and I hereby join like minded members of my community in the following petition to Florida Land and Water Adjudicatory Commission to deny CDD status to Harmony Ranch:
(1) Harmony Ranch has petitioned the FLWAC for CDD status.
(2) Harmony Ranch, d/b/a Hobe Sound Ranch LTD, was granted conditional approval to develop their property within the current regulations of Martin County's Comprehensive Growth Management Plan (CGMP) by the Board of County Commissioners (BOCC), acting within their jurisdictional authority over land use and residential density in Martin County, Florida.
We, as citizens of Martin County, vigorously oppose the approval of the CDD Petition as requested by Harmony Ranch.
We oppose the approval of the CDD Petition because:
(1) Approval to develop the subject property is presently available to Harmony Ranch with CGMP and other Martin County regulations. A CDD is unnecessary for this type of development.
(2) The obvious intent of Harmony Ranch is to remove themselves from current, legal, responsible and sensible regulation, such that the subject property can be developed with a residential density that is completely out of step with the current, regulated, community standards.
(3) Currently, Harmony Ranch, is both (a) suing Martin County in an inverse condemnation claim that alleges the county has unlawfully deprived them of future development rights which constitute a taking of private property; and (b) petitioning for establishment of a CDD to circumvent current local land use (CGMP) regulations. However, the inverse condemnation lawsuit and the CDD application are contradictory. The lawsuit alleges development of a lower-density currently permitted by county regulations is economic suicide, while the CDD application proposes such a lower-density type of development.
(4) It is not the responsibility of the residents of Martin County nor the State of Florida to provide economic opportunities for residential development unless such development is a direct, obvious benefit to the general community.
(5) Development at the density levels suggested by Harmony Ranch will have a serious, negative impact on the lifestyle and environment currently enjoyed by the adjacent communities now in compliance with current land use regulation. Urban services supplied by Martin County to nearby communities will be severely impacted and the result will be greater, unwanted financial responsibility to the county taxpayer.
(6) No benefit from this proposed expansive development will be enjoyed by the adjacent community. All derived benefits will be monetary to the developer, Harmony Ranch, and the temporary contractors, most of whom will not be permanent residents of the surrounding community.
(7) Negative impacts to our community will include:
(a) Higher taxes to support additional infrastructure and services needed for a mix of CDD and county resources.
(b) Domestic water consumption and disposal resourcing which will conflict with existing water management and resources and be inconsistent with current county environmental long-range planning by recognized authority and expertise.
(c) Additional and excessive vehicular traffic requiring upgrades to local roads that will destroy the present agricultural community ambiance.
(d) The use of a CDD by Harmony Ranch is nothing more than a method to by-pass local legal regulations relating to land use, density, and environmental elements. Approval of this application will only encourage other developments of the same high-density character and will cause unwanted financial and environmental impact.
(e) By granting CDD status to Harmony Ranch, the State of Florida, and the FLWAC, will be supplanting the authority of the local county government's exercise of stewardship over lands of which they have the best knowledge, experience, and recognized authority.
Therefore, the undersigned resident of Martin County, opposes the Florida Land and Water Adjudicatory Commission establishing a CDD for Harmony Ranch and petitions that the request for a CDD be denied.