Defeat or Postpone Racial Reconciliation Committee Vote Pending Robust Debate As Necessary in Functioning Democracy - CHARLESTON, SC
1569
signers.
Add your name now!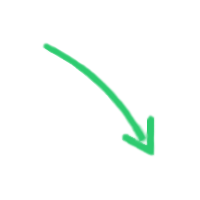 1569

signers.

Almost there!

Add your voice!
Maxine K.
signed just now
Adam B.
signed just now
We urgently need your help in the City of Charleston. During and after the holidays, Mayor Tecklenburg and City Council attempted to ram through an extremely dangerous proposal with little to no public debate. It was brought back up on January 11th with a new name "Human Affairs & Racial Conciliation Commission" with the exact same mandates in the previously rejected Report. The Report comprises over 125 recommendations based on radical CRT ideology. Ordinance 10 states that these recommendations in the Report are intended to "create the path forward for the city," which has sparked overwhelming opposition from the public. A petition containing 1,250 signatures has been generated from outraged citizens and was buried at the January 11 vote. This groundswell of opposition has now forced City Council to extend the vote for another two weeks to bring forward new amendments. Serious public debate over the specifics of this report have been, and continue to be, deliberately and shamefully suppressed by the Mayor and several City Council Members.

Here is the background... Right before Christmas, the Charleston City Council voted to revive the Commission on Racial Equity, Inclusion and Reconciliation. After rejecting the report (attached in link below) in prior Council meetings, they revived it and snuck it through giving the public virtually no time to respond. What was presented was a short, sanitized summary of the report covering up all the specific proposals which were rushed through the City Council. The Mayor gave the public just 50 seconds per person to respond. This continued on January 11th as well. The 'new" HARCC has been created as a replacement to the old Commission, but the Report previously rejected is carried forward as the "path forward" in the Ordinance 10. Where does this path lead? See for yourself:
https://www.charleston-sc.gov/DocumentCenter/View/29788/SCEIRC-Draft-Report


The Commission's report outlines in great detail the path the proposed Commission will take. Its goal is to drive Critical Race Theory through every institution in the City of Charleston. It starts with a premise that absolutely every system in the entire country without exception is racist and therefore in need of complete overhaul. This is far bigger than just teaching CRT to our children, they want to drive it through every institution. They are very specific… they target the Police funding, the Courts, the Education System, the Healthcare System, our Financial Institutions, our Businesses, our Arts and Cultural Institutions, our History and Monuments, and reparations... There is no aspect of our lives that will not be indoctrinated into CRT. They propose to make this a standing Commission that will be authorized to indoctrinate everyone and put in place incredibly burdensome, expensive and dangerous policies and practices. We encourage you to read the proposals to see for yourself where this is going.
Here are just a few of the recommendations: they propose "reallocating" police dollars to social programs which amounts to defunding the police, they propose immediate release of criminals after arrest with no bail which will put criminals right back on the street, they propose changing the school system's curriculum to be centered in CRT and the 1619 project, they propose providing Black businesses only with governmental subsidies and preferential treatment and excluding everyone else, they propose reparations payments to those who can trace their ancestry to a slave, they propose that every African American who saves $1000 should be given $4000 by the City.

This is a very dangerous and very divisive bill that the City Council is trying to sneak through without public comment. They are trying to establish a permanent Commission with unelected officials who can work behind the scenes to steamroll over every institution and system within the City. We all know the results in places that have adopted these radical mandates in cities like Seattle, San Francisco, Portland, Los Angeles, Loudoun Cty (VA), New York City, and other cities in the US. We don't want the same for Charleston.

What is the rush Mr Mayor?
If you believe in the foundations of our democratic institutions and the achievements of Dr. Martin Luther King, please support our petition against this sham vote. We cannot allow citizens to be judged by skin color under any circumstances. This is a contradiction to the accomplishments attained by the Civil Rights Act of 1964 and will set us back 57 years. We don't have much time, since Mayor Tecklenburg is trying to rush this through on January 25th. Thank you for your concern and support!
***YOU MUST BE A CHARLESTON, SC RESIDENT TO SIGN***
>>>>DONATIONS ARE NOT REQUIRED & ARE PAID DIRECTLY TO IPETITION.COM. NO FUNDS GO TO CHARLESTON AGAINST RACISM<<<<
People want adequate debate on this vote, and want to understand what exactly is in the proposal.
Please forward to your contacts and ask them if they agree and will join the petition.