Re-open cTheresa's Account
22
people have signed this petition.
Add your name now!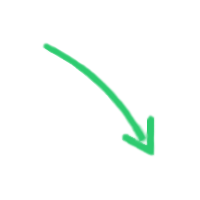 22

people

have signed.

Add your voice!
Maxine K.
signed just now
Adam B.
signed just now
About a week ago I got $25 from cleaning my dads apartment. When I got home my brother told me he'd give me 15k in limiteds in exchange for the $25 so that I can sell them so that I can advertise my group, Exquisite Fashion. A few days later he sends me the trade and takes my money. I put the limiteds up for sale and everything was good until about a half hour later when I disconnected from my groups Interview Center. That didn't strike me as odd because I have poor Internet, but it wouldn't let me back in. I refreshed the page, and then it showed me a little pop-up box that stated that my account had been deleted due to account theft.
Confused and scared, I ran into my brothers room and told him that my account had just been deleted. He calmly looked up at me and said, "that's because they were poisoned." I didn't understand what that meant, but then he said that he and his friend Ryan hacked people's accounts and stole the limiteds off them, and that poisoned limiteds are stolen limiteds. He told me that that's what I get for getting his old account, shoop, deleted. My brother hacked my first two accounts, areopostale222 and Emosk8ergurl558 (please ignore the usernames, I was young). His friend Ryan helped with the second one by deleting all of my stuff.
After contacting ROBLOX, they proceeded to tell me that since the limiteds came from a stolen account, so that means that I'm the one that hacked it and sent the limiteds to myself for money. Anyone that knows me personally knows that I am not a scammer/hacker, and anyone that knows my brother personally knows that he'd do something like that.
After emailing ROBLOX over and over again trying to make them understand my side of the story, they still won't listen to me and won't reopen my account. They took everything away from me. Please sign this so maybe they'll reconsider my termination! Thank you.