Opening of Orthodox Churches
49
people have signed this petition.
Add your name now!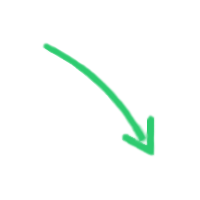 49

people

have signed.

Add your voice!
Maxine K.
signed just now
Adam B.
signed just now
In light of the recent directive of our Archbishop in regards to opening our Church, members of Archangel Michael wish to express the following to Father Steve and Bishop Savas. Through the Grace of God, the State of Ohio has never restricted religious services during this Pandemic. Our Governor has always maintained Churches to be essential services. However out of care and love our Church leaders decided to limit services to "essential" members. I believe this decision was difficult for the Hierarchy to make and they were trying their best to make and informed decision in unprecedented times. Yet, many faithful members of the Church did not agree with this decision. We were obedient during the Great Fast and Bright Week but feel we can no longer be silent.
It is my understanding that what separates our Church from all others is our Liturgy is experienced and not observed. That we are active participants with the host of angels during the Liturgy. We believe Communion is the actual body and blood of Our Lord and Savior. Furthermore, we believe participating in the Liturgical life is the goal and not a means to the end. Experiencing the Liturgy and Sacraments is our purpose in this life. We do not attend Church with the hopes of getting to heaven, but attend with the goal of experiencing Heaven while on this earth.

Therefore, would God punish his servants for desiring to fulfill our purpose in this life? Is sickness in this life a punishment? Are we not to expect suffering for our Faith? How can we look at those who risk their lives attending Orthodox Churches to this day all over the world and tell them to keep the Faith. To keep their Courage. Should they not wait until the political/societal conditions improve so their attendance would not endanger their families?

In addition, using examples such as St. Mary of Egypt to convince the faithful they can live a Holy life without the sacraments and Liturgical life doesn't work for most. You know how few are called to Monasticm and how very few of those are called to life as a hermit. It is not for the vast majority of Christians and would not be recommended by a spiritual guide for most followers. We need the active guidance provided by our Parish Priest, local Church community, and most importantly frequent participation in the Liturgical Life. Also, asking us to watch the most glorious wedding banquet through the window is more painful to some then not being invited at all. How do we experience the Liturgy from our screens?

In conclusion, we feel essential to the liturgy just as it is essential to us. Considering the faithful non essential to the liturgy will have lasting ramifications that may never go away. People are hurting emotionally and spiritually now. This closure has already caused damage. The sheep are wandering lost while the wolves attack.

Please forgive any offense of this unworthy sinner. May the Lord show me mercy for my errors and pride that may come through this letter. Please sign this petition if you wish to see your Parish open!