Extended Opening Hours of Ellen Terry
37
people have signed this petition.
Add your name now!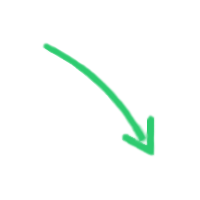 37

people

have signed.

Add your voice!
Maxine K.
signed just now
Adam B.
signed just now
This is a petition created to extended the opening hours of the Ellen Terry building of Coventry University, this has been created to address the needs and concerns of Music Technology students but it may very well address the concerns and needs of other courses based in the Ellen Terry building.

We created this petition because we would like to see the building opening hours extended to 24/7 preferably or some sort of compromise that would have the building open more hours during the weekdays and some hours during the weekends. There are other buildings open 24/7 in the university where maybe it's not as vital to have entended hours access as it is the case for us, so there shouldn't be a reason why we shouldn't have the same privileges especially in a course as practical as our own.
We believe if Coventry wants to attract more students and before it thinks about attracting them, they should focus on meeting the needs of the students already here. Longer studio hours are a necessity has many other universities around the country have studio time 24/7, and it is not necessarily uncommon: We are aware that the Ellen Terry building is in a City centre, but that shouldn't be used to solely justify this matter because there are other buildings open in the city centre such as the library. Many of the students are dissatisfied with this has this limits tremendously the personal work we could do and the work we could do with Bands, as most bands work full-time during the day and it's impossible to work with them when the studios close at early hours the way they do now. We think it's imperial that the students are heard on this matter because the tuition fees are increasing and we don't believe it's justifiable that this is feasible in other universities and not in ours when the fees are the maximum established by UK law.
This may be something that upcoming students don't realise how important it is until they get here and realize that if they want to work with anyone coming from outside of Coventry or even from Coventry if they work full time that they can't because the studios close extremely early, other universities competing with Coventry to attract students to similar courses can do it, and because of that we hope that Coventry University sees this as an opportunity to improve student satisfaction drastically and attract more students. The at least 60 students of music tech on average every year would benefit greatly from this, no to mention other students that use the Ellen Terry building like other Music Students or Theatre Students. The best publicity that Coventry or any other university for that matter can ask for is word of mouth. We can't recommend this university above others if there are other universities that offer something as important as studio time 24/7 as this is not a rarity. This would also free up studio time during the week as most of the time is always extremely busy and hard to book the studios, such has the Audient Studio which is always booked during the evening sometimes for months on end.
We don't ask for the Media Loan Shop to be open 24/7, just the building so we can have access to the studios, we already have the option to book equipment 24 hours or even over the weekend, so this wouldn't be a problem.

The University has been accepting more students year after year, which just shows how the university is growing, so we believe that this change of scenario would also reflect that, as it would show how the university is aware of the needs to be competitive with other universities that provide extended opening hours. [1]

Thank you for your time and we hope to hear from you soon
Kind Regards
[1] Coventry University now ranked the UK's third largest for annual student intake