Open letter to Upper Deck
547
people have signed this petition.
Add your name now!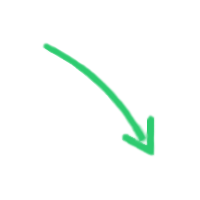 547

people

have signed.

Add your voice!
Maxine K.
signed just now
Adam B.
signed just now
Dear Upper Deck,

let us start by quickly introducing ourselves: We're the Bootcamp L.E.; the biggest German playgroup of WoW TCG fans from Leipzig, Germany. You have done an amazing job with the design of this game and we couldn't be much happier with this aspect of it. We also appreciate all your efforts to keep the game alive by introducing new formats that will make it easier for new players to pick up the game.

However, we're very unhappy and disappointed with quite a few other aspects of the game. We want to be perfectly honest with you, even if it means we will mainly mention things that you're already aware of. Additionally, we would like to offer suggestions that might lead to improved communication between your customers and you.

1) It feels like you're treating your European customers a lot worse than your American customers. The latest example has been the announcement regarding the OP schedule for 2010. Please try to put yourself in our position; just like the American players, we have been waiting long for this announcement and then the article that published the news did not mention any European events at all. It didn't say the schedule would be posted later, it read like Europe didn't exist at all.
If the reason for this "second class treatment" is the fact that Europe is a lot less important market than America, it would be nice if you could just tell us so officially. Generally, being perfectly honest with your customers is the way to go in our opinion. We do not mind if you can't publish everything right away, but something like "we're planning to have 4 DMFs 2010, we can already communicate the date for the following event: [...] and others will follow as soon as possible" will dramatically increase customer satisfaction.

2) Part of the announcement has been that this year's World Championship will be held at the GenCon Indy. This is also very disappointing, especially since the announcement that had been made at the first World Championship stated not only that the Worlds 2008 will be held in Paris; Scott Gaeta also stated that the most important tournament of the year will alternate between North America and Europe.
We are certain that there are very good reasons for this decision, however, we would like you to communicate such reasons and make us understand why we need to feel like we're being treated like second class customers. The Darkmoon Faire Cologne has been the largest event in the past year in attendance, so it is very hard to understand why no news have been published regarding European events so far.

3) We appreciate the efforts that have been made to keep the official homepage up to date in the past months. Lots of information about the various OP programs can be found now, but unfortunately, almost all of these information only applies to the American market. We would really like to see information about European Battlegrounds and all the other OP programs there. Alternatively, making these available on the various fansites that cover the respective markets would also be very nice.
Something like an official Upper Deck newsletter is a great addition to the existing information. In Germany, such a newsletter exists (a freelancer prepares it, an UD employee reads over it and then sends it out) and it helps everyone to stay up to date.


Last words: We, your customers, are not your enemies. We love the game and would love to see it flourish! Therefore, we would really like to help you, so it would be very nice if you (especially Upper Deck Europe) could get in touch with us and support us. We share the same goal, so please let's work together.


Regards,

Bootcamp L.E.
__________________________________________________________

German version:
__________________________________________________________

Liebes Upper Deck,

wir möchten uns zunächst kurz vorstellen: Wir sind das Bootcamp L.E.; die größte deutsche WoW TCG Spielergruppe aus Leipzig. Das Design des Spiels ist fantastisch und hier sind wirklich keine Wünsche offen geblieben! Wir möchten ebenfalls all die Bemühungen loben, um das Spiel am Leben zu erhalten; beispielsweise die Einführung neuer Formate, die es neuen Spielern einfacher machen, ins Spiel einzusteigen.

Leider sind wir sehr unglücklich und enttäuscht bezüglich vieler anderer Aspekte des Spiels. Wir möchten hier ganz offen mit euch sein, auch wenn das bedeutet, dass wir größtenteils Dinge erwähnen werden, über die ihr bereits Bescheid wisst. Zudem möchten wir auch Vorschläge offerieren, die in einer verbesserten Kommunikation zwischen euren Kunden und euch resultieren sollten.

1) Wir haben den Eindruck, dass ihr eure europäischen Kunden sehr viel schlechter als eure amerikanischen Kunden behandelt. Das aktuellste Beispiel war die Ankündigung bezüglich des OP Programms für 2010. Versucht euch bitte in unsere Lage zu versetzen; wie die amerikanischen Spieler auch warteten wir lange auf diese Ankündigung, doch der entsprechende Artikel verlor kein Wort über europäische Veranstaltungen. Es wurde nicht gesagt, dass der europäische Terminplan später veröffentlicht werden würde; vielmehr wurde Europa nicht einmal erwähnt.
Sollte die Tatsache, dass der europäische Markt sehr viel weniger wichtig ist, der Grund für diese "Behandlung zweiter Klasse" sein, so wäre es sehr gut, wenn dies auch offiziell bestätigt werden würde. Wir würden es grundsätzlich bevorzugen, wenn komplett offen mit den Kunden kommuniziert werden würde. Wir verstehen, dass nicht alles sofort kommuniziert werden kann, doch die Bekanntgabe eines Zwischenstandes wie "es sind 4 europäische DMJs geplant, wir können bereits folgenden Termin bestätigen: [...] und weitere konkrete Informationen werden bald folgen" resultiert in erheblich glücklicheren Kunden.

2) Ein Teil der Ankündigung war die Bekanntgabe des Veranstaltungsorts der Weltmeisterschaft 2010 auf der GenCon. Dies ist ebenfalls sehr enttäuschend, insbesondere da auf der ersten Weltmeisterschaft nicht nur der Veranstaltungsort der Weltmeisterschaft 2008 angekündigt wurde, sondern von Scott Gaeta ebenfalls versichert wurde, dass das wichtigste Turnier des Jahres zwischen Nordamerika und Europa alternieren wird.
Wir sind uns sicher, dass es sehr gute Gründe für diese Entscheidung gibt. Jedoch würden wir es begrüßen, wenn diese Gründe kommuniziert werden, damit wir auch verstehen, warum wir wie Kunden zweiter Klasse behandelt werden. Der Dunkelmond-Jahrmarkt Köln war das Event mit den meisten Teilnehmern 2009, daher ist es nur sehr schwer nachvollziehbar, warum bisher keinerlei Informationen bezüglich europäischer Events 2010 bekannt gegeben wurden.

3) Wir wissen alle Anstrengungen zu schätzen, die in den vergangenen Monaten unternommen wurden, um die offizielle Homepage aktuell zu halten. Mittlerweile können dort sehr viele Informationen über die verschiedenen OP Programme gefunden werden, leider beziehen sich viele der dort gemachten Angaben lediglich auf den amerikanischen Markt. Wir würden es sehr begrüßen, wenn dort auch Informationen zu den europäischen Schlachtfeldern sowie allen weiteren OP Programmen gefunden werden.
Ein offizieller UDI Newsletter für Europa ist eine hervorragende Ergänzung zu den bereits verfügbaren Informationsquellen. In Deutschland gibt es bereits einen derartigen Newsletter (ein freier Mitarbeiter bereitet diesen vor, ein UD Mitarbeiter liest diesen gegen und verschickt ihn anschließend) und dieser hilft allen Fans, auf dem aktuellen Stand zu bleiben.

Letzte Worte: Wir, eure Kunden, sind nicht eure Feinde. Wir lieben dieses Spiel und wollen es weiterhin gedeihen sehen! Wir würden euch wirklich gerne helfen, daher wäre es sehr nett, wenn ihr (insbesondere Upper Deck Europa) auf uns zukommt und uns unterstützt. Wir haben dasselbe Ziel, daher ist es vorteilhaft, an einem Strang zu ziehen.


Mit freundlichen Grüßen,

Bootcamp L.E.
__________________________________________________________

Dutch version (thanks go out to Jeffrey Verwoerd for the translation):
__________________________________________________________

Beste Upper Deck,

laten we beginnen met ons kort voor te stellen: We zijn Bootcamp L.E.; de grootste Duitse speelgroep van WoW TCG uit Leipzig, Duitsland. Jullie hebben geweldig werk geleverd met het ontwerpen van dit spel en we waarden alle aspecten van dit spel. We appreciëren al jullie inspanningen het spel levend te houden door het introduceren van nieuwe formats die gemakkelijk op te pakken zijn voor nieuwe spelers.

Maar, we zijn op een paar punten van het spel teleurgesteld en minder blij. We willen eerlijk met jullie zijn ook al betekend dit dat we willen wijzen op een paar punten die jullie waarschijnlijk al weten. Ook hebben we suggesties die kunnen leiden tot het verbeteren van de communicatie tussen de klanten en jullie.

1) We hebben de indruk dat jullie de Europese klanten minder behandelden dan de Amerikaanse klanten. Het laatste voorbeeld is de aankondiging van het schema van OP voor 2010. Denkt u eens in onze positie; net zoals de Amerikaanse spelers wachten ook wij lang op de aankondiging en toen deze bekend werd stond er niks over Europese toernooien in. Er stond niet dat deze later werden bekend gemaakt, het las alsof er geen Europese toernooien kwamen.
Als de reden voor deze "tweede klasse behandeling" is dat Europa een stuk mindere belangrijke markt is dan Amerika dan zal het wel netjes zijn als dat officieel verteld kan worden. Normaal gesproken is compleet eerlijk zijn tegen je klanten de juiste manier volgens ons. We vinden niet erg dat alles tegelijk gepubliceerd kan worden, maar iets in de richting van "we zijn van plan 4 DMFs in 2010 te houden, we kunnen de datum bekend maken van één van de toernooien: [..] en de rest volgt zo snel mogelijk". Dit resulteert in tevreden klanten.

2) Een deel van de aankondiging was dat dit jaar het Wereld Kampioenschap word gehouden tijdens het evenement GenCon Indy. Dit is ook erg teleurstellend, vooral door de aankondiging die tijdens het eerste Wereld Kampioenschap werd gedaan, dat het volgende kampioenschap werd gehouden in Parijs, maar ook werd gezegd door Scott Geata dat de meest belangrijke toernooien worden gehouden wisselend tussen Amerika en Europa. We zijn er zeker van dat er goede reden zijn voor deze beslissing, maar we willen dat jullie deze reden bekend maken en ons laten begrijpen dat we ons niet hoeven voelen als tweede klasse klanten. De Darkmoon Faire in Keulen was het grootste evenement in aantal mensen afgelopen jaar, dus het is moeilijk te begrijpen waarom er nog geen informatie is bekend gemaakt betreffend Europese toernooien.

3) We waarderen de moeite die is gedaan om de officiële webpagina up-to-date te houden afgelopen maanden. Veel informatie over verschillende OP programma's kunnen daar gevonden worden, echter alle informatie gaat over de Amerikaanse markt. We willen graag informatie zien over Europese Battlegrounds en alle andere OP programma's daar. Deze informatie kan natuurlijk ook gepost worden op verschillende fansites die Europa te bieden heeft.

Iets zoals een officiële Upper Deck nieuwsbrief is een goede aanvulling tot de al bestaande informatie. In Duitsland bestaat al een dergelijk nieuwsbrief (een freelancer maakt deze, een Upper Deck werknemer leest hem na en dan wordt deze verspreid) die iedereen up-to-date houdt.

Laatste woorden: Wij, jullie klanten, zijn niet jullie vijanden. We houden van het spel en zien het graag opbloeien! Daarom, willen wij erg graag helpen, dus zal het erg goed zijn (vooral Upper Deck Europa) als we in contact komen en elkaar kunnen helpen. We hebben hetzelfde doel, dus laat ons samenwerken.


Met vriendelijke groet,

Bootcamp L.E.
__________________________________________________________

French version (thanks go out to Vimes for providing us with the translation):
__________________________________________________________

Cher Upper Deck,

Laissez-nous d'abord nous présenter rapidement : nous sommes Bootcamp L.E, le plus grand groupe allemand de joueurs et de fans de WoW TCG basé à Leipzig,en Allemagne. Vous avez fait un travail extraordinaire dans la conception de jeu et nous ne pourrions être plus satisfaits de cet aspect du jeu. Nous apprécions également tous vos efforts pour faire vivre le jeu en introduisant de nouveaux formats qui faciliteront l'entrée dans le jeu des nouveaux joueurs.

Cependant, nous sommes mécontents et déçus de certains autres aspects du jeu. Nous voulons être tout à fait honnêtes avec vous, même si cela signifie que nous mentionnerons essentiellement des choses dont vous êtes conscients. De plus, nous aimerions vous faire des suggestions qui pourraient mener à une meilleure communication entre vous et vos clients.

1) Nous avons le sentiment que vous traitez biens moins bien vos clients européens que vos clients américains. Le dernier exemple en a été l'annonce concernant le programme OP pour 2010. Tentez, s'il vous plaît, de vous mettre dans notre position : tous comme les joueurs américains, nous avons longtemps attendu cette annonce et l'article qui contenait la nouvelle ne faisait aucune mention d'événements européens. Si la raison pour ce « traitement de seconde zone » est le fait que l'Europe est un marché bien moins important que l'Amérique, il serait bienvenu de votre part que vous nous le disiez officiellement. Généralement, être parfaitement honnête avec vos clients est la meilleure manière de faire, selon nous. Ce n'est pas grave que vous ne puissiez rien publier immédiatement, mais quelque chose comme « nous prévoyons 4 DMFs en 2010, nous pouvons déjà communiquer la date pour cet événement : (…) et d'autre suivront aussi vite que possible » augmenterait nettement la satisfaction des joueurs.

2) Une partie de l'annonce était la nouvelle que les championnats du monde de cette année se dérouleront à la GenCon d'Indianapolis. Ceci est également très décevant, en particulier en sachant que l'annonce faite aux premiers championnats du monde ne précisaient pas seulement que l'édition 2008 se déroulerait à Paris ; Scott Gaeta avait aussi déclaré que le tournoi le plus important de l'année alternerait entre Amérique du Nord et Europe. Nous sommes certains qu'il existe de très bonnes raisons derrière cette décision, mais nous voudrions toutefois vous informer des raisons qui nous donnent le sentiment d'être traités comme des clients de seconde zone. La Foire de Sombrelune de Cologne était le plus gros événement de l'année dernière pour ce qui est du nombre de participants, et il est donc très difficile de comprendre pourquoi aucune information n'a été publiée vis-à-vis des événements européens jusqu'ici.

3) Nous apprécions les efforts que vous avez fait pour mettre le site officiel à jour ces derniers mois. De nombreuses informations à propos des différents programmes OP peuvent maintenant être trouvées, mais, malheureusement, la quasi-totalité de ces informations ne s'appliquent qu'au marché américain. Nous aimerions vraiment y voir les informations pour les Battlegrounds européens ainsi que tous les autres programmes OP. D'autre part, donner ces informations aux différents sites de fans qui couvrent les marchés respectifs serait également très apprécié.

Quelque chose comme une newsletter officielle Upper Deck serait un bon ajout à l'information existante. En Allemagne, une newsletter de ce genre existe (un joueur la prépare, un employé d'UD la lit et l'envoie) et cela permet à tout le monde d'être informé.

Une dernière chose : nous, vos clients, ne sommes pas vos ennemis. Nous adorons le jeu et rêvons de la voir se développer ! C'est pourquoi nous aimerions réellement vous aider ; ce serait donc très apprécié si vous (en particulier Upper Deck Europe) pouviez nous contacter et nous soutenir. Nous partageons le même but, travaillons donc ensemble.


Cordialement,

Bootcamp L.E
__________________________________________________________

Spanish version (lots of thanks go out to Salvador Bernadó Sala):
__________________________________________________________

Estimados señores de Upper Deck,

Permitan que empiece con una rápida introducción acerca de nosotros: somos Bootcamp L.E.; el mayor grupo de jugadores alemanes que somos fans de WoW TCG en Leipzig, Alemania. Habéis hecho un trabajo increíble con el diseño de este juego y no podemos estar más felices con esta parte del juego. Apreciamos además todos vuestros esfuerzos para mantener el juego vivo, introduciendo nuevos formatos que harán que los nuevos jugadores aprendan más rápidamente el juego.
Sin embargo, estamos descontentos y decepcionados con algunos otros aspectos del juego. Queremos ser totalmente sinceros con ustedes, incluso si esto significa que mencionaremos temas de los que ya son conscientes. Además, nos gustaría sugerirles ideas encaminadas a una comunicación mejorada entre ustedes y sus clientes.??

1) Parece que tratan a los clientes europeos bastante peor que a los americanos. El último ejemplo ha sido el anuncio concerniente al calendario de juego organizado para el 2010. Por favor, pónganse en nuestro lugar: al igual que los jugadores americanos hemos estado esperando largo tiempo este información; y al final el artículo con las noticia no menciona por ningún lado los torneos europeos. No menciona que dicho calendario se publicará más tarde, se entiende que Europa no existe para nada.
Si la razón para este "tratamiento de segunda clase" es que Europa es un mercado menos importante que America, estaría bien si nos lo dijeseis oficialmente. Por norma general, ser totalmente honestos con los clientes es la forma de trabajar, según nuestra opinión. No nos importa si no podéis publicarlo todo inmediatamente, pero algo en la línea de "estamos trabajando en 4 DMFs para el 2010, de las cuales de momento podemos comunicar las fechas de la siguiente: [...] y comunicaremos el resto tan pronto como sea posible" cambiaría drásticamente la satisfacción de los clientes.

2) Una parte de la declaración es la noticia de que el campeonato mundial se celebrará este año en la GenCon Indy. Esto ha sido una gran decepción, especialmente cuando ya en el primer campeonato mundial se dijo no sólo que el próximo del año 2008 iba a ser en Paris, sino que además Scott Gaeta manifestó que el torneo anual más importante iba a celebrarse alternativamente entre Norteamérica y Europa.
Estamos seguros que hay buenas razones para esta decisión. Sin embargo, nos gustaría conocer esas razones y que nos hicieseis entender la necesidad de sentirnos como clientes de segunda clase. La Darkmoon Faire de Colonia ha sido el torneo con más participación del año pasado, por lo que es difícil de entender porque hasta el momento no se publicado nada en relación a los eventos europeos.

3) Apreciamos los esfuerzos que se han hecho durante los últimos meses para mantener la página oficial al día. Ahora se pueden encontrar una gran cantidad de información sobre varios programas del juego organizado. Desafortunadamente, la mayoría de esta información sólo se aplica al mercado americano. Nos gustaría ver ahí información acerca de las Battlegrounds y otros programas del juego organizado europeos. Como alternativa, estaría bien poner esta información a la disposición de las página de fans que cubren los respectivos mercados.

Algo parecido a un boletín oficial de Upper Deck sería una gran adición a la información existente. En Alemania, tal boletín existe (una persona por libre lo prepara y un empleado de UD lo repasa y lo envía) y ayuda a todo el mundo a estar al día.

Últimas palabras: Nosotros, vuestros clientes, no somos vuestros enemigos. Nos gusta el juego y nos gustaría verlo prosperar! Por lo tanto, nos gustaría de verdad ayudar, así que estaría bien si vosotros (especialmente Upper Deck Europa) os pusieseis en contacto con nosotros y nos apoyaseis. Compartimos la misma meta, así que, por favor, trabajemos juntos.


Saludos,

Bootcamp L.E.
__________________________________________________________

Polish version (thanks go out to Sokles):
__________________________________________________________

Szanowny Upper Deck

Zacznijmy od szybkiego przedstawienia sie: Nazywamy sie Bootcamp L.E., jestesmy najwieksza niemiecka grupa graczy i fanów WoW TCG zlokalizowana w Leipzig w Niemczech. Wykonaliscie niesamowita prace projektujac ta gre i temu aspektowi gry nie mozna nic zarzucic. Doceniamy równiez Wasze wysilki w dalszym rozwoju gry poprzez wprowadzenie nowych formatów, które sprawia iz latwiej bedzie nowym graczom wejsc do gry.

Nalezy jednakze zaznaczyc, iz jestesmy niezadowoleni i rozczarowani kilkoma innymi aspektami gry. Chcemy byc z wami absolutnie szczerzy, nawet jesli oznacza to iz przedstawimy kwestie które sa Wam dobrze znane. Chcielibysmy takze zaproponowac rozwiazania, które powinny doprowadzic do lepszej komunikacji pomiedzy Waszymi klientami i Wami.

1) Wyglada na to, iz traktujecie europejskich klientów duzo gorzej niz amerykanskich. Najswiezszym przykladem jest ogloszenie kalendarza imprez na rok 2010. Spróbujcie postawic sie na naszym miejscu. Dokladnie tak jak amerykanscy gracze czekalismy dlugo na to ogloszenie a okazalo sie, iz artykul zawierajacy nowe informacje nie wspominal ani slowem o europejskich turniejach. Nie zostalo napisane, ze harmonogram dla Europy bedzie ogloszony pózniej, wynikalo z tekstu ze w Europie nie bedzie dzialo sie nic. Jesli powodem traktowania Nas jako "klientów drugiej kategorii" jest fakt, iz Europa jest duzo mniej istotnym rynkiem niz Ameryka, to byloby milo jesli powiedzielibyscie Nam to oficjalnie. Ogólnie rzecz biorac, bycie absolutnie szczerym w relacjach z klientami jest Naszym zdaniem wlasciwa droga. Nie przeszkadza Nam jesli nie mozecie oglosic wszystkiego natychmiastowo ale cos na ksztalt "planujemy 4 DMFy w 2010 roku, mozemy oglosic date nastepujacych turniejów...a pozostale zostana ogloszone tak szybko jak to bedzie mozliwe" zwiekszyloby znaczaco zadowolenie klientów.

2) Czesc ogloszenia dotyczyla faktu, iz tegoroczne Mistrzostwa Swiata beda odbywac sie na GenConie w Indianapolis. Jest to bardzo rozczarowywujacy fakt, zwlaszcza iz podczas pierwszych Mistrzostw ogloszono ze nie tylko Mistrzostwa 2008 beda odbywac sie w Paryzu, Scott Gaeta twierdzil. iz wiekszosc waznych turniejów bedzie podzielona pomiedzy Pólnocna Ameryke i Europe. Jestesmy przekonani, iz za ta decyzja stoja wazne powody, aczkolwiek chcielibysmy abyscie Nam je przedstawili, bysmy mogli zrozumiec dlaczego jestesmy traktowani jako klienci drugiej kategorii. Darkmoon Faire w Kolonii byl najwiekszym, pod wzgledem frekwencji, turniejem w zeszlym roku dlatego bardzo trudno jest Nam zrozumiec dlaczego do tej pory nie ogloszono harmonogramu turniejów dla Europy.

3) Doceniamy wysilki, które byly poczynione aby oficjalna strona byla aktualizowana na biezaco. Wiele informacji na temat róznych wydarzen mozna znalesc ale niestety wszystkie te informacje dotyczac jedynie amerykanskiego rynku. Bardzo chcielibysmy zobaczyc informacje na temat Europejskich Battlegroundów oraz innych turniejów. Ewentualnie udostepnienie tych informacji na róznych lokalnych stronach fanów WoW TCG, które obejmuja dany rynek, byloby bardzo mile. Cos na ksztalt oficjalnego newslettera Upper Decka jest swietnym dodatkiem do obecnie udostepnianych informacji. W Niemczech taki newsletter istnieje (przygotowuje go wolontariusz, pracownik UDE czyta go a nastepnie rozsyla) i pomaga on wszystkim zainteresowanym byc na biezaco.

Ostatnie zdanie: Jestesmy Waszymi klientami, nie wrogami. Uwielbiamy ta gre i chcielibysmy zeby swietnie sie rozwijala! Dlatego chcielibysmy Wam pomóc, dlatego byloby bardzo milo gdybyscie (szczególnie Upper Deck Europa) byli z Nami w kontakcie i wspierali Nas. Mamy ten sam cel, wiec pracujmy razem.


Pozdrowienia

Bootcamp L.E.
__________________________________________________________

Italian version (thanks go out to Eugenio Gandini):
__________________________________________________________

Cara Upper Deck,

iniziamo presentandoci brevemente: siamo il Bootcamp L.E.; il più grande gruppo tedesco di giocatori di WoW TCG di Leipzig, Germania. Avete fatto un lavoro stupefacente nella progettazione di questo gioco e non potremmo essere più contenti riguardo a questo aspetto. Appreziamo anche tutti i vostri sforzi per mantenere vivo il gioco, introducendo nuovi formati che rendono più semplice l'approccio ai nuovi giocatori.
Ad ogni modo, siamo molto infelici e delusi circa alcuni altri aspetti del gioco. Vogliamo essere totalmente onesti con voi, anche se ciò significherà citare cose che già sapete. Inoltre, vorremmo offrirvi alcuni suggerimenti che potranno migliorare la comunicazione tra i vostri clienti e voi.

1) Sembra che stiate trattando i vostri clienti europei molto peggio di quelli americani. L'ultimo esempio riguarda l'annuncio dei programmi OP per il 2010. Vi chiediamo di mettervi nei nostri panni: esattamente come i giocatori americani, abbiamo a lungo atteso questo annuncio e quando infine il comunicato è stato pubblicato, non vi era in esso alcuna traccia di eventi europei. Non diceva che il programma sarebbe arrivato in un secondo momento, leggendolo sembrava che l'Europa non esistesse affatto.
Se la ragione per questo "trattamento di seconda classe" è il fatto che l'Europa è un mercato molto meno importante dell'America, sarebbe carino che ce lo diceste ufficialmente. In generale, essere totalmente onesti coi vostri clienti è secondo noi la via da seguire. Non ci importa se non potete pubblicare ogni notizia immediatamente, ma qualcosa tipo "stiamo programmando di organizzare 4 DMF nel 2010, possiamo già comunicare la data del prossimo evento: [...] e altre seguiranno appena possibile" aumenterebbero incredibilmente la soddisfazione del cliente.

2) Parte del comunicato diceva che il Campionato Mondiale di quest'anno si terrà alla GenCon Indy. Anche questo è molto deludente, specialmente considerando che al primo Campionato Mondiale fu annunciato che non solo i Mondiali del 2008 si sarebbero tenuti a Parigi; Scott Gaeta disse anche che il luogo del torneo più importante dell'anno si sarebbe alternato tra Nord America ed Europa.
Siamo certi che ci siano ottime ragioni per questa decisione, ma comunque ci piacerebbe che ci comunicaste tali ragioni in modo da poter capire perchè dobbiamo sentirci trattati come clienti di seconda classe. Il Darkmoon Faire di Colonia è stato l'evento con la più alta partecipazione dello scorso anno, quindi è molto difficile capire perchè finora non si sia avuta alcuna notizia riguardo eventi in Europa.

3) Apprezziamo gli sforzi che sono stati fatti per mantenere aggiornata la homepage del sito ufficiale nei mesi passati. Ora vi si possono trovare molte informazioni circa i vari programmi OP, ma sfortunatamente, quasi tutte queste informazioni si applicano solo al mercato americano. Ci piacerebbe molto potervi trovare informazioni riguardo i Battlegrounds europei e tutti gli altri programmi OP. In alternativa, sarebbe anche molto bello poter trovare queste informazioni sui vari siti delle varie community nazionali e che si occupano dei rispetivi mercati.
Una specie di newsletter ufficiale Upper Deck sarebbe una grossa aggiunta alle attuali informazioni. In Germania, una simile newsletter esiste (la prepara un freelancer, un impiegato Upper Deck la legge e poi la dirama) e aiuta ognuno a rimanere aggiornato.

Ultime considerazioni: noi, i vostri clienti, non siamo vostri nemici. Amiamo il gioco e ci piacerebbe vederlo prosperare! Per questo ci piacerebbe molto aiutarvi e sarebbe quindi molto bello se voi (specialmente Upper Deck Europe) vi metteste in contatto con noi e ci supportaste. Condividiamo lo stesso obiettivo, quindi, per piacere, lavoriamo insieme.

Cordialmente,

Bootcamp L.E.
Links