Open Letter on Separation of Families at the Border
490
people have signed this petition.
Add your name now!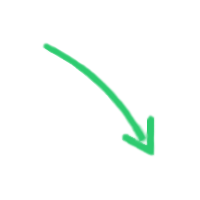 490

people

have signed.

Add your voice!
Maxine K.
signed just now
Adam B.
signed just now
An Open Letter on the Separation of Families at the Border

June 21, 2018
"[Pharaoh's daughter] saw the child. He was crying, and she took pity on him." Exodus 2:5

A child crossed a river, against the law, as his mother sought desperately to protect his life. On the other side, Pharaoh's daughter saw the child, heard his cry, and was moved to act. She enacted what God would later do—"for I have heard the cry of my people… and I have come to deliver them."

Gathered in Denver, Colorado, for the 100th Anniversary of the Association of Theological Schools, as leaders of our schools and communities we call on the United States administration to immediately stop the immoral practice of separating families as part of immigration enforcement, dedicate the needed resources to reunite those who have already been separated, and pursue humane policies that reflect our values and protect the dignity of all. Together with millions of members of our widely diverse denominational traditions, we have heard the cries of children at the US/Mexico border and call for immediate action.

What is happening at the border is a painfully visual symptom of a much broader system set up to dehumanize and exclude marginalized groups and protect structures of privilege. History has taught us that standing idly by as one group is targeted has dire consequences.

We as signatories cannot and shall not act in an apolitical manner, which perpetuates, condones, and continues to dehumanize others out of concern for self-preservation. That is, we will not worry about harm or death to our reputation and careers in the face of destruction of the most vulnerable among us. We are committed, as our predecessors have been when acting at their best over the 100 years of our association, to engage the theological questions of our day. Central to this task is the careful reading of Scripture that avoids the past justification of state sanctioned atrocities.

As World Refugee Day reminds us of the global nature of this reality, we remember that from Abraham and Sarah, to Jesus, Mary and Joseph, the ancestors of our faith were often themselves refugees. Further, aware that many of our schools were founded in response to the cries of and are energized by the agency of generations of immigrants, we call on our elected leaders to lead with courage and grace rather than with fear. We unapologetically renounce the evil embodied in the racism—both overt in actions and implicit in silence--that animates our current policies.

This statement comes from the Latino/a Presidents and Deans, the African American Presidents and Deans, and the Asian Descent Presidents and Deans with the invitation to our peers to endorse and add your title & institution next to your name. Please post and distribute widely.