Open letter to the FDA to permit access to COVID-19 convalescent plasma for outpatient use
126
people have signed this petition.
Add your name now!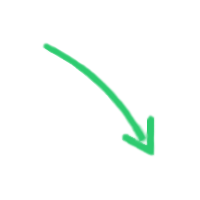 126

people

have signed.

Add your voice!
Maxine K.
signed just now
Adam B.
signed just now
December 18, 2021
Dr. Peter Marks Director, Center for Biologics Evaluation and Research (CBER)
Food and Drug Administration
Dear Dr. Marks,
We write to request that the FDA extend Emergency Use Authorization for COVID-19 Convalescent Plasma (CCP) to outpatients. Our request is catalyzed by the rapidly escalating pace of the pandemic and by four important new developments:
1) A large, double-blinded, randomized, placebo-controlled (regular plasma) trial headed by Johns Hopkins University and funded in part by the Department of Defense, showed a 54% reduction in hospitalization for COVID-19 patients treated with CCP (1): This is the second RCT to show statistically significant and substantial effectiveness of CCP in reducing disease progression when used in outpatients early in their disease course (2).
2) The omicron variant, which is not neutralized by currently available monoclonal antibodies (3) is rapidly spreading in the USA thus defeating the only outpatient intervention shown to reduce hospitalization and mortality. CCP continues to have activity against all circulating variants including omicron. https://opendata.ncats.nih.gov/variant/activity
3) Numerous studies – including more than 20 RCTs – have shown CCP is safe, well tolerated, and effective if it contains adequate antibody levels and is given early in disease.
4) Very high titer plasma that neutralizes the omicron variant – VaxPlas (4) – is immediately available from vaccinated individuals who have had COVID-19. With the high vaccination rate of blood product donors, this represents a much more abundant pool of qualifying high titer CP than was available a year ago.
Extending the EUA to the outpatient space would immediately give physicians a safe and desperately needed tool to combat the rapidly escalating omicron variant and immediately fill the gap created by the loss of activity of currently available Mabs. Most importantly, outpatient CCP would permit treatment early in the course of disease when CCP is most beneficial. Even if a new future Mab is synthesized with activity against the omicron variant, this will take time, supply will be limited, and the highest risk patients and/or the most affected regions of the country will be prioritized.
There is an urgent need for outpatient therapy for COVID-19 now. CCP can fill this need immediately, while reducing the rapidly escalating stress on emergency rooms and hospitals.
We thank the FDA for its leadership in providing CCP to the people of the USA during this pandemic. This has provided access to an important and effective therapy estimated to have reduced the COVID death toll by almost 100,000 in the first year of the pandemic (5).
We thank you for consideration of our request.
Sincerely,
The CCPP19 Leadership
Arturo Casadevall MD, PhD, Chair
Jeffrey Henderson MD, PhD
Michael Joyner MD
Nigel Paneth MD
Liise-anne Pirofski MD
Other physicians.
REFERENCES
1. Sullivan DJ. Gebo KA, Shoham S et al: Randomized Controlled Trial of Early Outpatient COVID-19 Treatment with High-Titer Convalescent Plasma medRxiv 2021.12.10.21267485
2. Libster R, Perez Marc G, Wappner D et al: Early High-Titer Plasma Therapy to Prevent Severe Covid-19 in Older Adults. New England Journal of Medicine. 2021;384(7):610-8.
3. Cao Y, Wang J, Jian F et al: B.1.1.529 escapes the majority of SARS-CoV-2 neutralizing antibodies of diverse epitopes; bioRxiv. 2021:2021.12.07.470392.
4. Schmidt F, Muecksch F, Weisblum Y et al: Plasma neutralization properties of the SARS-CoV-2 Omicron variant. medRxiv. 2021:2021.12.12.21267646.
5. Casadevall A, Dragotakes Q, Johnson PW et al: Convalescent plasma use in the United States was inversely correlated with COVID-19 mortality. Elife. 2021;10.