Open letter to the Blair Oaks School board
433
signers.
Add your name now!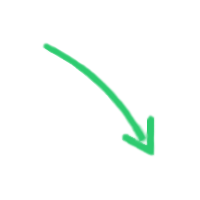 433

signers.

Almost there!

Add your voice!
Maxine K.
signed just now
Adam B.
signed just now
An Open Letter to the Blair Oaks School Board:
As a citizen of the Blair Oaks school district, we are deeply troubled at your recent decision to not renew the contract of Lorie Winslow as elementary principal. Ms. Winslow is an award winning principal who is highly respected and valued by students, faculty, and parents alike. She has been an integral part of our community for over ten years.
Last week, you decided not to renew her contract due to unknown criteria. Blair Oaks faces a constant challenge to recruit and retain quality staff.
The process by which you chose not to renew Principal Winslow's contract jeopardizes efforts to keep quality staff. To succeed, we must nurture a reputation as a system that treats faculty with trust, professionalism, and fairness.
The facts, to the limited degree that they have been made public, are as follows:
1) On Friday, February 10th, the superintendent informed Ms. Winslow that he intended to ask the board not to rehire her. He alleged that Ms. Winslow did not properly maintain staff evaluation records of her subordinates. Ironically, no formal written guidance, counsel, or reprimand had been given by the superintendent or the board on this issue.
2) The board met just two business days later, on Valentine's night. The majority of the session was closed to the public. Without any apparent independent investigation into the issues, or the context of Ms. Winslow's past performance, the board resolved that same night not to re-hire Ms. Winslow.
3) Ms. Winslow adamantly disagreed with the allegations in her performance evaluation, and asked the school board for an opportunity to refute allegations.
The process seemed that the matter was decided on a single source of information, without investigating allegations against Mrs. Winslow, giving the appearance of pretextual release.

As a member of this community, we seek answers to questions, including:
a) Why was this decision, which does not directly affect our children's health and welfare, rushed to a conclusion without due process in just two business days? What created the urgency?
b) How could a failure to document staff evaluations be serious enough to justify Ms. Winslow's release, but not be serious enough to have ever warranted formal written counseling or correction of its own?
c) Is this evidence of a systemic failure to properly conduct and document staff counseling within our district, beginning with the superintendent and flowing down?
If staff have been deficient in maintaining some paperwork, corrective training and formal counseling should be employed to correct the situation. Although you are not obligated to re-open the Winslow consideration, YOU SHOULD.
The process by which this issue is resolved will affect our school system for years. As things stand, the take-away is that a highly regarded leader was dismissed with great haste and secrecy based on an apparent pretext. Whether justified or not, fear that any staff can be dismissed, without a fair examination of the evidence, and with only minimal regard to due process or past performance, does not serve the community's interests.
The right thing for our community is for our school board to ensure a fair and impartial review of district issues. A fair process, based upon tested facts, not speculation or accusation, will tend to generate public support for whatever appropriate decision follows. Our future ability to retain and recruit staff depends on a just process as much as it does on a just decision. We want our children to be taught by professional, competent, and caring faculty; but to get them, we must demonstrate they will receive professionalism, fairness, and due process in return.
We respectfully ask you to be responsive to the community concerns and interests, and ask you to re-open the issue of Ms. Winslow's employment contract.
Sponsor
Community members of the Blair Oaks school district
Links