Open Letter to the Virginia Conference
151
people have signed this petition.
Add your name now!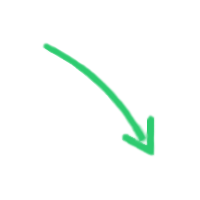 151

people

have signed.

Add your voice!
Maxine K.
signed just now
Adam B.
signed just now
AN OPEN LETTER TO THE BISHOP, CABINET AND TRUSTEES
OF THE VIRGINIA ANNUAL CONFERENCE OF THE UNITED METHODIST CHURCH
We do not blame any person or group for the postponement of General Conference 2020. We must extend grace to those who made the hard decisions. There have been many times since March 2020 that we have been urged by our Virginia Conference leadership to be gracious in our words and actions toward each other. We agree. That was prudent counsel during the season of a global pandemic.
We believe this is the time and season for our Virginia Conference leaders to extend gracious words and actions to all the congregations of our Annual Conference – especially those local congregations who feel they can no longer remain in The United Methodist Church. In the last two years, you offered a path to closure and resale of church property that follows Par. 2549 of the 2016 Book of Discipline, pg. 770 (https://www.cokesbury.com/book-of-discipline-book-of-resolutions-free-versions) We find this path less than amicable and seek an alternative path to separation.
As our leaders are preparing a new plan for local congregations to disaffiliate, we are asking you to offer the following options to the local congregations of the Virginia Annual Conference:
Following the May 1, 2022 launch of the Global Methodist Church, allow congregations of the Virginia Annual Conference to transfer their property as outlined in Par. 2548.2 (also on page 770). This can be a generous release from the trust clause to join "another evangelical denomination."
Beginning on July 1, 2022, allow congregations of the Virginia Annual Conference who desire to leave UMC, but not join another denomination to disaffiliate using Par. 2553 (https://cdn.cokesbury.com/images/community/cokesburyportals/2016boderrata.pdf) Known as the "Gracious Exit", it was adopted in 2019 and was recently upheld by the Judicial Council. The Virginia Conference is free to allow all disaffiliating churches to pay the minimum amount:
Apportionments. "The local church shall pay any unpaid apportionments for the 12 months prior to disaffiliation, as well as an additional 12 months of apportionments."
Property. "All costs for transfer of title or other legal work shall be borne by the disaffiliating local church."
Pension Liabilities. "The local church shall contribute withdrawal liability in an amount equal to its pro rata share of any aggregate unfunded pension obligations to the annual conference." (While the Virginia Conference no longer has a local church apportionment for unfunded pensions, they may still be required by the General Church.)
The Virginia Annual Conference should ask only these minimum costs to be met prior to disaffiliation.
We who submit this open letter, as well as those who choose to endorse it, believe graceful actions are needed from our Annual Conference leaders. We believe these are present in the Protocol of Reconciliation & Grace Through Separation that was originally offered for the General Conference in May 2020. It was a path which would have allowed those who are deeply divided over the Authority of God's Word to travel different roads into the future. Two years later, we seem to be more divided – not less.
We are pleading for Bishop Lewis, the Cabinet, and the Virginia Annual Conference Trustees to be graceful in their actions toward our local congregations, while still upholding the Book of Discipline. In his letters to the house churches in Corinth, we find Paul, the Apostle, writing to a group of Believers who are striving against one another. He offers them practical advice and ends with the words that have been the prayer of the Church through many seasons of striving for a new way forward – "May the grace of the Lord Jesus Christ, and the love of God, and the fellowship of the Holy Spirit be with you all." (2 Cor. 13:14) We offer this letter in the same Spirit of grace and seek the same from our Annual Conference leaders.
John Bright, clergy
President, Evangelical Fellowship
Tom Thomas, clergy
President, WCA Virginia
Brandon Nichols, clergy
Becky Livermon, laity
Phil Hannum, laity
Brenda Hudson. laity
Carlos A. Liceaga, laity
Mike Huff, laity
John Wright, clergy
Thomas B. Shepherd, clergy
Joe Kubat, clergy