Open Letter to Steven Ross and The Miami Dolphins: End player protests of the National Anthem
22
people have signed this petition.
Add your name now!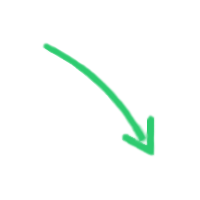 22

people

have signed.

Add your voice!
Maxine K.
signed just now
Adam B.
signed just now
Dear Mr. Ross,
As a supporter of the Miami Dolphins organization, I urge you to end player protests during the National Anthem and Presentation of Colors.
Forever will be burned in my mind the image of four Dolphins players taking a knee during the 2016 kickoff game in Seattle. The players (Arian Foster, Michael Thomas, Jelani Jenkins and Kenny Stills), on the 15th anniversary of the September 11th attacks, and in the presence of active duty military, chose the performance of the national anthem by a first responder to stage a political protest, garnering the attention of the crowd and the media away from the moment of national unity, solemn reflection, and patriotism.
I will not address the merit of the cause that the players cited. I take issue with the manner of the protest. There are any number of alternate ways these players, with their fame, wealth, and resources, could have brought about awareness to a political issue. Instead, they chose a cheap stunt which, by many, was interpreted as disrespect to our country, and the men and women that serve and die defending her.
I understand that disrespect of the flag and anthem is a constitutionally protected form of protest when conducted by a private citizen on his/her own time. However, this is not the case with your players during the pregame ceremonies. As you are well aware, employees are subject to rules governing behavior during the course of their employment. Your employees are governed by your rules as well as the NFL player conduct rules which place various limits on speech, protest, and expressions while "on the job." Players are not permitted to stage protests during game play, nor can they wear inappropriate attire, promote causes or companies, curse, celebrate in an excessive manner, or engage in unsportsmanlike conduct, all of which would be protected first amendment speech on their own time as private citizens. I would expect that if any one of your RSE Ventures employees made use of company time to stage political protests, they would find themselves out of job.
As these four Dolphins' employer, you have tacitly endorsed the method of their protest by permitting it to occur on your dime.
Mr. Ross, I suspect you may not have considered the slippery slope with this precedent. Per the U.S. Flag Code, there are no levels of severity regarding disrespecting a flag. It is equally impermissible to sit or turn away from a presented flag as it to vandalize, desecrate, or burn one. Are you prepared for those protests? Are you supportive of these protests not because of the method they chose, but because of the cause? Would you equally support disrespect of the flag in favor of a hate group? Advocating criminal activity? In the support of terrorism?
I encourage your employees to find ways to join political conversation and activism in a positive manner. But as role models to our children, leaders in our community, players on our favorite team, and your employees, you cannot permit them to coopt a symbol of national unity in such a manner.
Yours truly,
A Dolphins Fan