Open Letter to President Buchman
182
people have signed this petition.
Add your name now!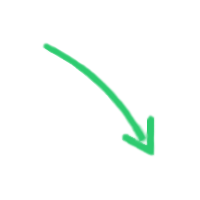 182

people

have signed.

Add your voice!
Maxine K.
signed just now
Adam B.
signed just now
In response to post-election events and the President-elect's promises to implement policies that threaten members of our institution, we ask ArtCenter faculty, staff, students, and alumni to sign and circulate the following letter asking the College to take steps to protect vulnerable members of our community.
November 15, 2016
Dear President Buchman,
Thank you for your message to the community last week.
ArtCenter College of Design is an educational community strengthened by its diversity. We, Art Center's faculty, staff, students, and alumni, believe the College's commitment to diversity has taken on new and crucial significance within the context of the recent US presidential election.
As you know, ArtCenter's strategic plan, Change 2.0, explicitly calls for retaining diverse students (article 1.2) and attracting and retaining diverse faculty and staff (article 1.4). If ArtCenter is truly committed to preserving diversity, it is incumbent on the College to protect its community--in particular, students, faculty, and staff of color, LGBTQIA+ persons, women, religious minorities, and other marginalized community members. As you may know, some of our students are already reporting that they have been targets of racialized violence in Pasadena, and others are expressing concern and frustration over racially charged on-campus interactions. In light of these developments, we ask that Campus safety and CSE reach out to the community to provide information and support to those who may be targeted, and guidance to those who may witness incidents of harassment on campus or in the extended community. In addition, we ask the College to affirm that undocumented students at ArtCenter will receive special protection and support. We further request that ArtCenter develop a policy asserting that the College will not, in the absence of extraordinary circumstances, permit ICE to conduct immigration enforcement on campus or permit campus security to act on behalf of federal agents enforcing immigration laws.
California state legislators have recently reaffirmed that "California is – and must always be – a refuge of justice and opportunity for people of all walks, talks, ages and aspirations – regardless of how you look, where you live, what language you speak, or who you love." Joining our colleagues at Pomona College, The New School, the University of New Mexico and other institutions of higher education calling for similar action across the nation, we suggest that the ArtCenter declare itself a "sanctuary center of higher education" committed to protecting members of its community from harassment, intimidation, unfair investigation and deportation. We also ask the College to demonstrate its preparedness to take this action, and to develop policies for the faculty, student, and staff handbooks and/or other official documents as soon as possible.
Finally, we accept your invitation to convene a series of open forums and dialogues on campus so that we may collectively discuss these issues, and we look forward to organizing them with you.
We offer this statement of support for these members of our community, as well as others, who stand to suffer the most under this new regime.
+-+-+-+-+-+-+-+-+-+-+-
ArtCenter Change 2.0 / Student Success Pillar:
"ArtCenter views diversity of human experience and identity as essential elements of great teaching and learning. Create Change 1.0 called for policies, practices, and curricular and pedagogical development in support of these beliefs. With Create Change 2.0, we are committed to expanding diversity of the people of our community—students, faculty and staff—to enhance and improve our educational institution. Tactics that will be used to actualize this strategy: 1.1. Attract a diverse, qualified prospective student pool from a variety of existing and new sources. Assure a nimble, responsive admissions process that supports talent and diversity. 1.2. Build strategies and resources to retain that student community once matriculated. 1.3. Provide funding and support to increase affordability and access for a more diverse range of students from underrepresented populations. (3.1 – 3.3 below) 1.4. Deploy strategies and resources to attract, hire and retain a diverse faculty and staff."