Open Letter to OUSU
217
signers.
Add your name now!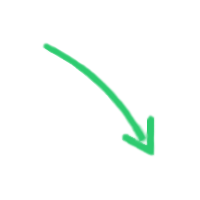 217

signers.

Almost there!

Add your voice!
Maxine K.
signed just now
Adam B.
signed just now
Dear Mr President,
Dear Louis,
Recently, the student community at Oxford has experienced deep division following the events surrounding Marine Le Pen's visit to Oxford. We have seen that some Oxford students do not believe that our freedom to proclaim our ideas, and criticise the ideas of others, is paramount to our society. We believe that OUSU and its leading figures have deepened this division by actively creating an environment of self-censorship on campus.
We believe this is very well exemplified by the issue which inspired us to sign this letter: OUSU Council's indirect endorsement of the protest against Marine Le Pen on the 5th of February.
OUSU Council covertly and indirectly supported a protest which - as was widely known - was going to be attended by groups which have a history of violence and intimidation. The open intention of many protesters was to make Le Pen's talk at the Union unsafe to attend and thus achieve its cancelation. OUSU therefore supported the supposed distinction between 'freedom of speech' and 'giving platform', a distinction which is intellectually untenable and anti-liberal, for it claims that a group of people should have the right to decide what other people are allowed to listen to. We do not believe OUSU to be an institution which should decide on behalf of all students who should or should not be allowed to speak to us. We felt patronised by the belief that as Oxford students, we are unable to recognise the deplorable nature of Marine Le Pen's views.
More importantly, however, what happened on Thursday was very far from a peaceful protest to voice a group's views on an issue: it was a violent and hostile gathering of extremists which put the wellbeing of many Oxford students and the wider Oxford community at risk. Students had to be locked in in the Union debating chamber as there were genuine safety concerns for them. Students waiting outside were intimidated and victimised: they were called 'Nazi scum' and 'Hitler loving creatures'. One Christ Church student was put in a headlock and threatened with having his neck broken by the protesters. More than a dozen police officers, together with several police cars, a van and a helicopter had to be deployed to limit the risk of an outburst of violence, which diverted police funds and attention from fighting crime. It was not a protest: it was a violent mob.
However, one can of course reasonably assume that none of the people who voted in favour of the motion in question did so because they believed in violent action. One can reasonably assume that most of them were taken by surprise by the violent nature of the protest. One would then assume that the people who voted in favour of endorsing the protest, particularly Nikhil Venkatesh, OUSU BME Officer, who initiated the motion, would recognise that they made a mistake; that they did not foresee that the protest would take the form it did, and would condemn the intimidation, violence and psychological damage brought up by the event.
However, to our surprise, Mr Venkatesh did the very opposite and publicly defended the protest. In the 274th issue of the Cherwell, he expressed 'delight at the turnout': to reiterate my point, a senior OUSU Officer defended an event which put Oxford students - the students OUSU is meant to represent - in physical and psychological danger. We find this very damaging.
We of course understand that as OUSU president, it is not within your powers (and rightly so, naturally) to decide what other officers are allowed to say and do. However, we feel we have been let down by OUSU Council, which prioritised politics over our safety and our ability to listen to controversial views.
We believe that the freedom openly to discuss views and ideas, even those - and perhaps especially those - which we disagree with is the fundamental basis of our society. It is what makes university education worthwhile.
Our university must remain a place where opinions can be freely exchanged without the fear of being physically or psychologically intimidated. We are deeply disappointed that OUSU Council does not seem to share this view.