Open Letter to NYC Councilmember Brad Lander
200
signers.
Add your name now!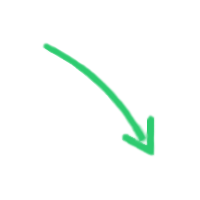 200

signers.

Almost there!

Add your voice!
Maxine K.
signed just now
Adam B.
signed just now
This letter has been sent to Councilmember Brad Lander. Please add your name to request the use of public funds to improve the safety of our streets and prevent further tragedies. This letter will then be shared with a variety of other civic leaders.
---
October 10, 2013
Mr Lander: 
My family lives on 6th Street, a block above New York Methodist Hospital and three blocks from where 12-year-old Samuel Cohen-Eckstein was struck by a van earlier this week. In fact, a close friend had just left our home when she saw the accident, called 911, and then stayed to comfort Samuel until the ambulance arrived.
We moved to the neighborhood recently to provide our children with a quiet and safe place to grow up. My eldest is now 9-years-old, and like hundreds of other children in the area she enjoys running up and down the block with the neighborhood kids. We love the neighborhood and our neighbors, but have been concerned about safety since the day we moved in.
First, we immediately discovered there is almost no enforcement of traffic regulations on Prospect Park West during daylight hours. The only time I see a police presence on that thoroughfare is late at night, after all the neighborhood children are in bed and speeding cars are a threat to no one but a few of us walking our dogs. 
The long straightaway invites drivers to rush through red lights and consistently exceed the speed limit. Steady traffic to the hospital also draws people unfamiliar with the neighborhood. These drivers can be unpredictable, are often in a rush, and can easily be confused by one-way streets, dogs, children and all the other aspects of a quiet neighborhood. All of this happens in a visual corridor that provides no visibility for pedestrians or drivers, and that has inadequate signage to warn of nearby schools and children playing in the area.
We also soon discovered that Prospect Park West and our block of 6th Street are the main artery for all traffic coming to New York Methodist Hospital from the north. Hospital visitors and ambulettes — the gypsy cabs of healthcare — speed through the neighborhood and then funnel down our block 24 hours a day, endangering anyone crossing the street, leaning on their horns while neighbors unload groceries, and rushing through stop lights and crosswalks without concern for pedestrians.
I propose that funds be spent first on an independent traffic study, without ties to the hospital administration (including the Park Slope Civic Council, whose Chair on the Committee of Trustees is also a hospital executive and represents the hospital publicly) to measure the following:
traffic enforcement relative to speeding violations throughout the day

impact of added police presence on PPW during daylight hours, 6am - 6pm

traffic light timing and placement

portion of traffic going to the hospital

impact of proposed hospital expansion
I propose that additional funds be set aside to improve traffic enforcement, signage and traffic patterns according to the study's recommendations.
Until a proper independent study can be completed and acted upon, I suggest we put a hold on any changes to traffic patterns and any major property developments that will increase the volume of high speed traffic down our streets.
Please help your constituents by directing funds to help all of us keep our children safe.
Thank you for your consideration.
Sincerely,
Rob Millis
Links