Open Letter to NYC Board of Elections
44
people have signed this petition.
Add your name now!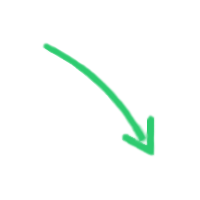 44

people

have signed.

Add your voice!
Maxine K.
signed just now
Adam B.
signed just now
August 10, 2020
New York City Board of Elections
32-42 Broadway, 7 Fl
New York, NY 10004
We, the undersigned, are united in our concern that the New York City Board of Elections has declined a meeting with Doug Kellner and/or other representatives of the New York State Board of Elections to discuss in-depth preparations for the upcoming General Election on Tuesday, November 3rd.
As leaders of the political community in New York City, we are deeply concerned about the obstacles voters faced in casting absentee ballots in the Primary election held on June 23, 2020. We heard from many people who made timely requests for absentee ballots but did not receive them before the date of the election. City residents were forced to weigh the risk of exposure to grave illness by voting in person against the prospect of not exercising their fundamental right to vote. Up to 25% of the absentee ballots were returned and not counted because they were deemed untimely or incorrectly executed. Any similar delay in processing absentee ballots--and the disenfranchisement that results--is unacceptable in November.
We strongly urge the City Board of Elections to take steps outlined in a memorandum issued by the State Board of Elections to (1) ensure maximum voter participation and (2) relieve congestion in case of strong voter turnout in the upcoming election. Some of those suggested steps include:
Reducing bottleneck to under a 30 minute wait time at all polling locations by creating additional check in tables, arranging outdoor voting at designated locations, and closing streets for voting and social distancing on Election Day.
Adopting electronic check in and discarding Election District tables to keep lines short.
Authorizing split shifts for poll workers to increase the number of on-site staff.
Recruiting 17 year olds to assist as poll site inspectors.
Publicizing poll worker vacancies that can be filled by good government groups and/or City staff as needed.
Highlighting the option of using early voting to ease mail in voting complications.
Doubling or tripling the capacity to send absentee ballots on the day they are received by the Board of Elections or on the next day for requests received after 3 PM.
Developing a procedure for voters to cure defective absentee ballots sent unsigned or with errors.
Publicizing the drop box option for absentee ballots to be delivered by hand on Election Day at any poll site, at any early voting site and/or at any Board of Elections' office.
Expanding the scale of space and personnel available to process absentee ballots in November.
As leaders and voters of New York City, we insist that these and other measures as may be deemed necessary be enacted to prepare for the upcoming election. Redesigning the ballot and ballot instructions to explicitly direct voters to use two envelopes and to seal the signed ballot (for example, by adding a red arrow to the signature line) will correct omissions that invalidated too many votes in the Primary. In addition, close coordination with the United States Postal service will ensure that absentee ballots are postmarked and delivered efficiently.
.
The 2020 general election is a crucial event in the political life of our nation. We recognize the hardships currently assailing us, but stress that the Board of Elections has a duty to take any and all steps necessary to ensure the full participation of the electorate writ large - including those unable to physically vote at a polling site on Election Day. We urge a rapid and thorough preparation from our government to allow us all to participate in our political system. We lay the responsibility for assuring a viable and functioning democracy at the door of the Board of Elections and assert our willingness to support new approaches to ensure a swift and efficient election in November.
The Lexington Democratic Club
Carolyn B. Maloney, United States Congress, District 12
Brad Hoylman, New York State Senate, District 27
Liz Krueger, New York State Senate, District 28
Jose Serrano, New York State Senate, District 29
Jo Anne Simon, New York State Assembly, District 52
Dan Quart, New York State Assembly, District 73rd -
Harvey Epstein, New York State Assembly, District 74
Dick Gottfried, New York State Assembly, District 75
Rebecca Seawright, New York State Assembly, District 76
Scott Stringer, Comptroller of New York City
Corey Johnson, Speaker of the New York City Council, District 3
Gale Brewer, Manhattan Borough President
Keith Powers, New York City Council, District 4
Ben Kallos, New York City Council, District 5
Helen Rosenthal, New York City Council, District 6
Mark Levine, New York City Council, District 7
Brad Lander, New York City Council, District 39
Dan Garodnick, Former New York City Council, District 4
Samuel J. Tilden Democratic Club
East River Democratic Club
West Side Democrats
Manhattan Young Democrats
Muslim Democratic Club of New York
Rachel Lavine, New York State Democratic Committee, District 66
Debra Cooper, New York State Democratic Committee, District 67
Daniel Marks Cohen, New York State Democratic Committee, District 69
Bessie Schachter, New York State Democratic Committee, District 73
Michelle M. Deal Winfield, New York State Democratic Committee, District 74
Francine Haselkorn, New York State Democratic Committee, District 75
Emerita Torres, New York State Democratic Committee, District 85
Amanda Farias, New York State Democratic Committee, District 87
Domenico Minerva, Chairman, New York County Democratic Committee
Georgette Gittens, District Leader, District 67/Part A
Joshua Kinberg, District Leader, District 67/Part A
Cory Erin Haber, District Leader, District 67/Part B
Jason Haber, District Leader, District 67/Part B
Janice Oppenheimer, District Leader, District 67/Part C
Marc Landis, District Leader, District 67/Part C
Joan Paylo, District Leader, District 69/Part B
Alec Barrett, District Leader, District 69/Part B
Corey Ortega, District Leader, District 70/Part D
Cory Evans District Leader, District 73/Part A
Meryl Brodsky, District Leader, District 73/Part A
Sue Moss, District Leader, District 73/Part B

Skye Ostreicher, District Leader, District 73/Part C
Eric Spencer, District Leader, District 73/Part C
Sandro Sherrod, District Leader, District 74/Part C
Sylvia DiPietro, District Leader, District 75/Part A, Chelsea Reform Democratic Club
Jill Eisner, District Leader, District 76/Part A
Kim Moscaritolo, District Leader, District 76/Part B
Joshua Kravitz, District Leader, District 76/Part B
John Doyle, County Committee, District 82, Bronx
Melanee Farrah, Chair, Economic Development Committee CB 11, Manhattan
Russell Squire, President, Lexington Democratic Club
Peter Borock, former President, Lexington Democratic Club
Gerald Ferguson, President, Four Freedoms Democratic Club
Richard Oppenheimer, Interim President, West Side Democrats
Richard Shelly, President, Independent Neighborhood Democrats
Matt Walsh, Executive VIce President, Lexington Democratic Club
Noreen Shevlin, Vice President, Lexington Democratic Club
Stephanie Knepper Basman, Vice President, Lexington Democratic Club
Terrance W. McCormick, Vice President, Lexington Democratic Club
Lauren Browdy, Interim Vice President, West Side Democrats
Joan Dean, Interim Vice President, West Side Democrats
Alan Handell, Interim Vice President, West Side Democrats
Robert Gottheim, Interim Treasurer, West Side Democrats
Irene Dess, Interim Secretary, West Side Democrats
Lynn Berger, Recording Secretary, Lexington Democratic Club
Howard Sanders, Executive Board, Lexington Democratic Club
Harry Manin, Executive Committee, Lexington Democratic Club
Vanessa Aronson, Executive Committee, Lexington Democratic Club
Billy Freeland, Executive Committee, Lexington Democratic Club
Heather L. Bain, Executive Committee Member, Lexington Democratic Club
Frank WIlkinson, Four Freedoms Democratic Club
Ruth Lande Schuman, Activist, Upper East Side, Manhattan
Ann Seligman, Activist, Manhattan
Mary Ann Maikish, NYC Resident
Catherine B. Stein, Stuyvesant Town, Manhattan
Natasha Seng, Activist, Manhattan
Menzie Schoen, Woodside, Queens
Jack Kupferman, Activist for the rights of older New Yorkers
Carol Ann Rinzler, Midtown, Manhattan
Katherine (Kitty) Weiss Krupat, CUNY, Manhattan
Dylan Swartz, Activist, Staten Island
Tricia Shimamura, Activist, Manhattan
Deborah Dolan, Activist
May Y. Chen, Retired Union Officer