Open Letter to Mike Russell MSP on FE Provision in Glasgow
173
people have signed this petition.
Add your name now!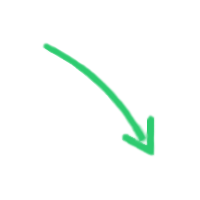 173

people

have signed.

Add your voice!
Maxine K.
signed just now
Adam B.
signed just now
Dear Mr Russell<?xml:namespace prefix = o ns = "urn:schemas-microsoft-com:office:office" />
Further Education in Glasgow
We are writing as a group of Further Education lecturers in Glasgow to express our concerns about the future of FE in the city. Some of us have many years' teaching experience while others are starting out in their teaching careers, however we share similar experiences and concerns about the impact of cuts and uncertainty over the future of the sector on the learning and teaching experience of our students.
There are rumours circulating in the sector that we will see a further 10% cut this year to funding in a sector which has already been cut to the bone, at a time when demand for Further Education is soaring, both from young people unable to get a foothold in the labour market and from adults seeking to retrain to improve their prospects. The drastic cuts we have seen in recent years have led to reductions in class contact hours for students and the loss of teaching jobs across the city. We believe that further cuts are unsustainable and will inevitably lead to a poorer quality of education in Glasgow's colleges.
We are concerned that the government's focus on younger learners and in particular on 16 – 24 year olds excludes many of those who traditionally benefited from Further Education, including many adults who have changed their lives, and the lives of those around them, through access to Further Education.
We believe that this situation will be exacerbated through the proposed changes of regionalisation and merger, which seem to be driven by financial and political imperative rather than any educational rationale. The government seem to have ignored the Griggs Report that they commissioned, particularly the sections dealing with the mismanagement of colleges since incorporation in 1992. Indeed, the government's proposals for change appear to rely on the very same individuals, and do nothing to address the concerns raised about accountability and competence of Boards of Management.
We believe that there is a great deal of confusion in Glasgow colleges over the regionalisation agenda, which we believe will increase the layers of bureaucracy in the sector without any benefit to learners or employees of the colleges. There are concerns over the potential centralisation of work in some colleges and the implications for staff and both current and future learners in communities where courses will no longer be available. As you will be aware, learners in Further Education often face multiple barriers to participation and the ability to study the course of their choice, in their local community, is a key issue.
In addition, there is a great deal of confusion as to the intended employer of staff under the new Glasgow region. At present it seems likely that we will drop from seven colleges to three, with a regional board with an as yet undefined role in funding the colleges. Would the end intention of the government be to have one Glasgow college? If not, would the employer be the individual college or the regional board? What measures will be in place to ensure the accountability both of the regional board and of the managements of individual colleges?
Of further concern is the implementation and management of the merger process, both in those colleges starting merger and in the City of Glasgow college. In City of Glasgow no satisfactory agreement has been reached on harmonisation and staff are still on differential terms and conditions several years after vesting date. The main beneficiaries of merger would appear to be former managers and consultants who have taken significant pay-outs, and a disproportionately large (and growing) management structure in the new college.
We believe there has been a lack of meaningful consultation with 'stakeholders' in the sector over the proposed changes, both of regionalisation and merger proposals, and we would urge that this consultation with staff, students and communities takes place immediately.
We would call on the government to:
·        Immediately halt all funding cuts to Further Education in Glasgow
·        Enter into meaningful consultation with the recognised representatives of staff and students in all of Glasgow's colleges about the proposals for regionalisation and merger
·        Ensure that existing levels of educational provision are maintained – and where applicable increased – across all of Glasgow's communities
·        Enforce the full accountability and transparency of decision making in the sector, including Boards of Management and the Glasgow Strategic Colleges Partnership.
·        End the misuse of public funds in the provision of over-generous 'golden goodbyes', consultancy packages and so forth to senior managers within the existing colleges
Yours,
Concerned Lecturers, Glasgow FE Colleges
Links