Open Letter to Kutztown University
162
people have signed this petition.
Add your name now!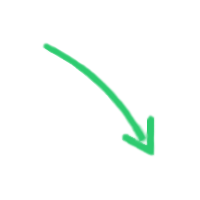 162

people

have signed.

Add your voice!
Maxine K.
signed just now
Adam B.
signed just now
An Open Letter to President Kenneth Hawkinson and the Council of Trustees
From The Black Alumni Group of Kutztown University
Dear President Hawkinson and Council of Trustees,
We, the undersigned KU alumni and friends of KU alumni share a concern regarding the recent dismissal of Dr. Paige Brookins. On August 12, 2020, KU released 105 Action Items Related to Diversity, Equity and Inclusion that included a number of action items geared towards ensuring that faculty and staff are well versed and trained in the importance of diversity, equity and inclusion in the workspace. Concurrently, there have been several surveys taken and committees formed over the past few years that have communicated the importance of having a faculty and staff that better reflects the racial and ethnic makeup of our student body.
Dr. Brookins has served as an employee of the university in multiple capacities for close to two decades and has no documented poor evaluations, corrective action plans, nor warnings regarding her performance. She has demonstrated her commitment to not only the university through her upstanding performance, but also to the students, by providing support beyond her scope of duties and responsibilities. Serving as the only dean or assistant dean of color in academic affairs, Dr. Brookins is also the only female dean or assistant dean of color on the entire campus. Her importance to the student body, and more specifically, KU students of color, is significant, and what the DEI Action Items are seemingly purposed to provide the campus. We find it curious that Dr. Brookins was dismissed more than several weeks ago, and yet no announcement was made. Surely, if her acts were so egregious that she needed to be removed mid-semester, then the university would put out a statement in recognition of the vacuum that is left for so many students in her absence.
Furthermore, considering the university's dismissal of a staff member of multiple marginalized communities, what role if any did the newly appointed Chief Diversity Officer play in the final determination of the university? We would love to know if there was any representation or advocacy on behalf of Dr. Brookins during the decision-making process, given the need for action items such as #58, Emerging Educators of Color; a group growing out of the College of Education Recruitment and Retention Committee, that is intended to bring together candidates who self-identify as Black, Latinx and Asian. KU also found there to be a need to establish a Committee of Racism, Bias, and Discrimination Training Advocacy (Action Item #60), yet there is no indication that representation from this committee was consulted prior to the decision being rendered. Then there is Action Item #64 where The Frederick Douglass Institute is highlighted as an organization that encourages development of equality and diversity among faculty, staff and students. An organization that has discussed the impact of having marginalized communities represented in the learning spaces of marginalized students. An organization like this can clearly articulate the effect that a careless dismissal of a longstanding staff member can have, especially one that is greatly revered by marginalized students on a campus on which these students already have growing concerns.
We believe that it behooves university administration to foster a culture of inclusiveness, where DEI action items are put to use and not utilized solely as a marketing initiative. If documentation regarding poor performance or an egregious act cannot be manifested, then we request an immediate reinstatement of Dr. Brookins to her vacated position or to an agreed upon new position of equal or greater professional responsibility.
Respectfully,
The Black Alumni Group of Kutztown University
and
Friends of The Black Alumni Group of KU