Open Letter to Julian Fellowes
40
people have signed this petition.
Add your name now!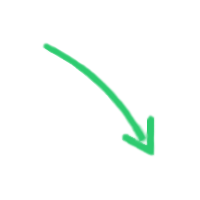 40

people

have signed.

Add your voice!
Maxine K.
signed just now
Adam B.
signed just now
OPEN LETTER TO JULIAN FELLOWES
January 18, 2013
The Rt. Hon. Lord Fellowes of West Stafford DL
c/o Julian Fellowes
Independent Talent Group Ltd.
Oxford House
76 Oxford Street
London W1D 1BS
UK
My Lord:
We are writing as avid fans of Downton Abbey who are disillusioned with the show and the direction in which it seems to be headed in its upcoming fourth series. From recent press interviews, publicity photos and hints/spoilers about future plotlines for certain characters, it appears that for the characters Mary Crawley and Tom Branson will involve their pursuing new love interests too quickly (possibly even with each other). While Mary and Tom cannot be in mourning forever, we think a potential romance between these two characters would be a terrible mistake that would alienate a good portion of the show's considerable audience.
Though the Matthew/Mary and Sybil/Tom stories were cut tragically short, their respective romances drew in a large portion of viewers. Therefore, the idea of a Mary/Tom pairing, considering they both loved the same people, is particularly uncomfortable. Some might even call it "incestuous" – given the dynamics of a close-knit family where they were both romantically involved with other members. It is akin to the idea of not wanting to "poison the well." Moreover, we do not understand the logic of Mary, on one hand, buying so fully into aristocratic hierarchy and tradition -- which she must continue to do to preserve Downton and their way of life for her son -- and, on the other, marrying someone who represents the antithesis of it.
After the tragedy of Series 3, many of us are on the fence about whether to stick with the show. We assure you that we will be much less inclined to watch future series of Downton if you decide to pair Mary with Tom. Of course, we are not suggesting that Mary and Tom never remarry or find love again. Tom, in fact, has had a year longer than Mary to grieve, so perhaps a new love interest for him in the next series is not outside the realm of credibility. Even Mary should move on with the passage of time – perhaps in four or five years in Downton time (and preferably not until Series 5 if there is one). We simply want to see the next chapter unfold in a way that honors the original narrative vision, the loss of Matthew and Sybil and the beauty of two love stories which can never be outdone or recreated.
While it may appear presumptuous of us to write such a letter, we believe our views are representative of the audience at large. One of our ranks conducted an (unscientific) online poll of over 100 people about the prospect of a Mary Crawley/Tom Branson romance, and 66% of participants were against the idea. Comments and reactions of viewers on various entertainment and newspaper sites about any Series 4 romance(s) for Mary are overwhelmingly negative, as well. In addition, many people from Facebook, Twitter, Tumblr, and other social media sites have signed this open letter (to view signatures, visit www.petitiononline.com).
As social media enthusiasts and avid Downton Abbey viewers, we have worked hard to keep Downton in the zeitgeist, discussing it and promoting it enthusiastically on our blogs and amongst our friends and followers. We understand the necessity of having such key characters as Mary Crawley and Tom Branson eventually move on from their respective grief, and find that second, "sadder but wiser" love. In large measure, it was the romance that initially drew us to Downton, but if the show insists upon pursuing a Mary/Tom pairing (or any new romance that is rushed in the name of convenience), romance may be the very thing that drives us away.
Sincerely yours,
/s/
Downton Abbey Fandom and Community of Bloggers
Links