Open letter to ChildLine: Stop normalising the use of pornography to children
2789
signers.
Add your name now!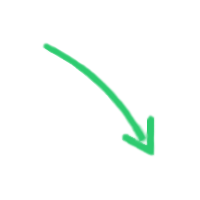 2789

signers.

Almost there!

Add your voice!
Maxine K.
signed just now
Adam B.
signed just now
We, the undersigned, have grave concerns about ChildLine's sponsorship of the YouTube video 'WTF is Porn?' We urge ChildLine to withdraw the video and review the processes which have led to the publication of this harmful material.
'WTF is Porn' is aimed at young people, although there is no age specified. It tells children that "porn is great to watch" and gives impressionable and vulnerable children sexist, misogynistic, homophobic and racist porn categories to google, including:
Softcore, Hardcore, Lesbian, Thespian, Interracial, Facial, Alternative, Conservative, Hentai, Far Cry, BDSM, NEDM, Amateur, Mature and Swan Disco.
This is despite the founder of ChildLine Dame Esther Rantzen, saying six days before this video was put up, that:
"children are telling us very clearly that [porn] is having a damaging and upsetting effect on them."
Furthermore, ChildLine became part of the NSPCC in 2006 and the NSPCC's website says that showing children porn is "non-contact child abuse".
ChildLine states it is for under 19s. The style of the video suggests it is aimed at those under 16. This material is therefore aimed squarely at children.
Adults have a responsibility to set parameters when it comes to the protection of children. There is no justification for normalising the use of pornography amongst children.
In failing to condemn the use of pornography the ChildLine video is effectively sacrificing the best interests of women and girls in order to seem 'sex positive.'
It is perfectly possible to be positive about sex and healthy relationships whilst critiquing pornography and the abusive practices within it; indeed this is the backbone of responsible Relationships and Sex Education.
Government Guidance
The Disrespect Nobody website produced by the Home Office offers comprehensive advice on healthy relationships[1].
Guidance produced by the Department of Education[2] notes 'use of technology has become a significant component of many safeguarding issues' pointing out that 'being exposed to illegal, inappropriate or harmful material; for example pornography' is a core 'area of risk' with regard to online safety.
We hope ChildLine will heed these concerns and take action to keep children safe. In anticipation of a swift and positive response
Children do not need to see this video, but over the last 6 years, three million people have viewed it. How many of those views were children?
Please sign here to support the removal of this video.
End Notes

[1] HOME OFFICE, Disrespect Nobody [online] https://www.disrespectnobody.co.uk/ 2019 (accessed 7th April 2020)
[2] DEPARTMENT FOR EDUCATION, Keeping Children Safe in Education, [Online}. 2015 (accessed 7th April 2020)