Open Letter from the Members of School of Pharmacy and Chemistry in Support of Dr de Resende's Redundancy Appeal
19
signers.
Add your name now!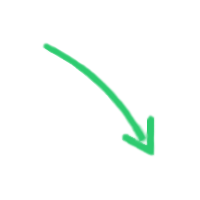 19

signers.

Almost there!

Add your voice!
Maxine K.
signed just now
Adam B.
signed just now
We are all deeply devastated by the unexpected news of Dr Pedro de Resende facing redundancy within three months due to Prof Simon Gibbons' departure.
This is an open letter to express our sadness and demonstrate the great loss to UEA this redundancy will trigger within the School of Pharmacy and Chemistry. Not just to individual co-workers and students, but also to his external collaborators, and the functioning of the entire school body.
The role performed by Dr de Resende within the department far extends beyond fulfilling his contractual obligations and job description. He has shown exceptional dedication to his work and the department during the absence of the former head of the school, Prof Simon Gibbons. Since the beginning of his employment, Dr de Resende has started multiple projects and collaborations, including the following labs and people:
Prof Ganesan, Dr Rianne Lord, Dr Sheng Qi, Dr Yan Fen Lee, Dr Susan Matthews, Dr Anastasia Sobolewski, Dr Tunmise Eugene-Osoikhia, Dr Paul Stapleton (UCL), Dr Michelle Buckner (University of Birmingham), Dr Jaroslav Nisler (Institute of Experimental Botany of the Czech Academy of Sciences), Dr Stephen Teo Ping (Forest Department Sarawak), Mr Philip Schuler, Miss Maya Valmiki, Mr Abdulmajeed Alraies, Mr Saleh Salim, Mr Abdulrahman Aloufi.
It is devastating that all of the above should be severely affected and these projects terminated by Dr de Resende's redundancy, while his redeployment within the department would allow for continuation of this meaningful work and benefit the university with more publications, patents and significant discoveries.
In the appendix of this letter included are individual statements written by Dr de Resende's colleagues and collaborators expressing how Dr de Resende's loss will impact their research.
As Dr de Resende has the right to appeal against his dismissal on grounds of redundancy, we would like for this letter to be considered as part of evidence in the process of appeal, to demonstrate the ongoing requirement for his role, skills and expertise within our department.
As the appeal proceeds over the coming months, we also kindly ask the current Acting Head of the School of Pharmacy and the Pro Vice-Chancellor of the faculty to hold another meeting to:
Reconsider the need for terminating Dr de Resende's fixed term contract with the revised date of three months.
Revise the steps taken to ensure that all re-deployment/ alternative employment options to keep Dr de Resende with the school of Pharmacy have been exhausted.
Revise the allocation of funding and financial resources available to the school to keep Dr de Resende within the department.
With much support to Dr de Resende and many thanks to the Acting Head of the School of Pharmacy and the Pro Vice-Chancellor,
The faculty members of School of Pharmacy and Chemistry