Open Letter about the Budget to the MNPS School Board
753
signers.
Add your name now!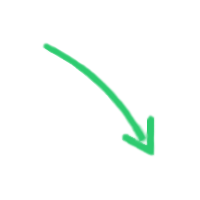 753

signers.

Almost there!

Add your voice!
Maxine K.
signed just now
Adam B.
signed just now
Dear Board Members,
We are parents at Metro Nashville Public Schools. We are families who have chosen to send our children to zoned neighborhood schools, open enrollment schools, magnet schools and charter schools. We are also taxpayers of Davidson County. For all of these reasons, we have a vested interest in how our schools are funded and the decisions that Dr. Joseph and his administration make about our school budgets.
As elected members of the Board of Education, reviewing, revising and approving our school system's annual budget is your top responsibility in addition to hiring and evaluating the director. You have been entrusted to be good stewards of our public funds and of our children's ability to access a high quality education.
As parents and as School Board Members, we should collectively demand three simple things from Dr. Joseph when it comes to the budget: Transparency, Equity, and Accountability. With both his management of this year's budget shortfall and his roll out of next year's budget, he has deeply failed us in all three areas.
1. Transparency:
Several schools are facing significant budget reductions next year with little explanation as to why. Even with declining enrollment, the numbers don't add up. The school budget allocations given to principals to plan their budgets don't allow them to maintain the status quo. As a result, schools are having to cut positions and programs. Questions posed to Central Office administrators for clarification have not been fully answered.
Enrollment projections are being reduced even for high-performing, high-demand schools with long wait lists. These decisions have been made without parent or faculty input. The district has chosen to spread out the impact of overall declining enrollment, which is an assault on school choice and will ultimately result in more parents leaving the district for private schools or other counties.
2. Equity:
The district's decision to limit Title I funding to schools with 75% economically disadvantaged is being couched as a decision to support equity, but is in fact the opposite. It removes much-needed financial support for schools with a majority of economically disadvantaged students and disproportionately hurts schools with high numbers of immigrant students. The district is making this decision despite knowing that the state's new way of calculating economically disadvantaged only accounts for families who receive government assistance. Equity is about serving individual student's needs -- not institutional needs -- and this plan leaves many students without critical resources.
3. Accountability:
Schools have been asked to cut spending this year and some schools are facing significant budget reductions for next year, yet no action has been taken to reduce spending at Central Office. Dr. Joseph is choosing to balance the budget on the backs of children and that is wrong. His administration should lead by example and reduce their own spending by an amount greater than any school.
Dr. Joseph and senior officials have been asked in multiple forums to provide quantitative data about apparent increases in Central Office spending, outside consulting, and personnel. These inquiries have been met with incomplete, qualitative, and misleading responses. The School Board, parents, teachers, and citizens of this city deserve to know in plain quantifiable terms about the increases in Central Office spending so that an appropriate debate can occur about whether these resources would be better utilized directly in the classroom.
The Board is not being provided with sufficient time to vet all of these questions and concerns since Dr. Joseph has decided to release the full budget nearly a month after it is normally presented. This delay either means his administration did not complete their internal budget processes in a timely manner or they are intentionally reducing the amount of time for the Board and public to evaluate the budget before it is finalized -- either way, it's unacceptable.
--
We ask this Board to hold Dr. Joseph accountable for the decisions he has made and demand better for our students and families. On behalf of our families and children, we ask that you reject any proposals for the budget that do not support the basic principles of Transparency, Equity and Accountability.