An Open Letter about Mask Use in Huron Perth
161
people have signed this petition.
Add your name now!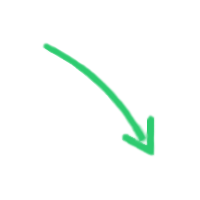 161

people

have signed.

Add your voice!
Maxine K.
signed just now
Adam B.
signed just now
Medical Officer of Health
Huron Perth Public Health
653 West Gore Street
Stratford ON N5A 1L4
Dr. Miriam Klassen,
We as citizens of Huron & Perth, do not agree that face coverings should be required in our counties. Although we certainly agree with an individual's right to wear a mask or face covering and we agree that it is a business' right to refuse customers for not wearing a face covering, we feel this should not be recommended for every business and every citizen.
All the precautions we have taken during this pandemic were to "flatten the curve." It is our firm belief that through our past action that we have successfully flattened this curve. As of this writing, the total number of active cases is two. Businesses have spent thousands of dollars to keep themselves and their customers safe using barriers and social distancing techniques, among other measures. The people of Huron and Perth were told in the not so recent past that wearing masks would keep us less safe; it gives people a false sense of security and that it leads to us touching our faces more than ever, potentially spreading the virus.
Your decision to require the use of face coverings will simply lead to further distress for small businesses, especially restaurants and small retail businesses. These are the establishments who have already been hurt the most during this pandemic. The added nuisance of remembering to have and wear a face covering will serve to deter many people from visiting their local stores. They will order online or simply go without.
We would also like to point out that the face covering information on the Huron Perth Public Health website is very contradictory. As an example it is stated that face coverings are required in:
"Any areas in which visitors interact with one another or with staff members and any areas that are open or accessible to members of the public."
Reading further under "How will this be enforced?" we find that:
"Operators of establishments are expected to use their "best efforts" to implement their face covering policies." and further that:
"HPPH is not asking for owners/operators to deny service to people who cannot wear masks and is not recommending that they do so."
All of this leads us to ask, have face coverings been mandated or not?
Also, we take great concern that this mandate did not follow the democratic process. The decision to create this mandate was not voted upon by our municipal governments. While we recognize there are ongoing Provincial emergency orders in effect, we do not agree that this is the time to forgo democracy. This is essentially legislation without representation.
Finally, we would like to point out that on Monday July 6th, mystratfordnow.com reported that you would not mandate face coverings at this time. Three days later, mystratfordnow.com reported that you were mandating face coverings. What changed in those three days? With the obvious lack of a surge in Covid-19 cases here in Huron and Perth we can't help but ask, why now?
We do not take this matter lightly and ask that you take our concerns seriously and reverse this mandate.