Open Cattaraugus County!
73
people have signed this petition.
Add your name now!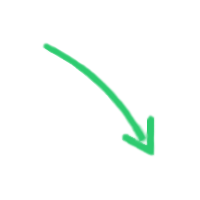 73

people

have signed.

Add your voice!
Maxine K.
signed just now
Adam B.
signed just now
This petition is addressed to the following public officials who serve in Cattaraugus County in the State of New York:
Cattaraugus County Administrator John Searles; Cattaraugus County Deputy Administrator Kelly Reed; Cattaraugus County Legislators: M. Andrew Burr, Richard Klancer, Joseph Boberg, Richard Helmich, Jr., Michael Brisky, Ginger Schroder, Howard VanRensselaer, Sr., Norman Marsh, David Koch, Laurie Hunt, R. Donald Benson, Robert Parker, Kip Morrow, James Joseph Snyder, Jr., Frank Higgins, Richard Smith, and Kelly Andreano:

We - citizens who make our homes, raise our children, and/or earn our livings in Cattaraugus County - petition our elected officials to make the bold and necessary decision to open Cattaraugus County.
You are our neighbors. We elected you with trust that you would make decisions in the best interest of us, the citizens and voters of Cattaraugus County. And here we are, a County with low COVID-19 cases being treated as a "hot spot." Our County has been ordered closed by Albany, despite the low numbers. Our County (with 49 confirmed cases and 2 deaths as of May 13, 2020) has been linked to Erie County in the Regional reopening phases. This is not reasonable.
How can you justify any of this? Claiming to protect a portion of the population (the elderly and immuno-compromised) by greatly stripping the freedoms of the majority of the right to assemble, worship, pursue their livelihoods is clearly a violation of legal precedent and common decency. The idea that one man - the Governor of the State of New York - can determine which employees are "essential" and which are not - flies directly in the face of American equality and liberty.
How can you stay silent while Governor Cuomo indicates that social distancing will become the new normal to such an extent that our children may not yet be allowed to return to school in September? As he speaks of "reimagining education" and establishes an Advisory Council to begin that process, we ask you to stand up and say, "No more of that in this County." We ask you to LEAD. We ask you to be brave and do what is right. The citizens of Cattaraugus County, the citizens of the State of New York, and the Citizens of the United States of America are in desperate need of leaders who stand and right the ship that is nearly ready to sink, drowning masses of everyday people in the waters of uncertainty. Be leaders who bring stability, certainty, and liberty back to the people who elected you. In so doing, you will be setting a proper example for others around this Nation.
We implore you to consider how the GOVERNMENT RESPONSE to COVID-19 is effecting the people you represent. What is hurting your constituents more: COVID-19 or the RESPONSE to COVID-19? Which is going to have longer negative implications on the lives of the people you represent and serve? If you answer this question honestly, you know that it is the response that is decimating businesses, employees, children out of school and parents out of work...leading to a slide into poverty for many - and all the health consequences that result from that slide into poverty.
Stand up. Open Cattaraugus County in the State of New York. Be an example in our State and in our Nation.