Open The Berklee Gym To All Students
441
people have signed this petition.
Add your name now!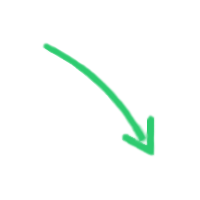 441

people

have signed.

Add your voice!
Maxine K.
signed just now
Adam B.
signed just now
Currently there are "4,402 students" enrolled at Berklee College of Music according to Berklee's facts and statistics page accurate to the 2012-2013 year. 770 of those 4,402 students live on-campus, accounting for only 17.5% of the entire student population. Berklee College of Music denies any student not currently living on-campus from entering the gym.
"Seven-hundred and seventy of Berklee's four thousand students live in our three residence halls. Two thirds of the residents are first year students. Our on campus resident population will increase to just over eleven hundred, when a new residence hall opens in the spring of 2014.
There is also a fitness room for building residents.
(referring to the new 160 building)
Berklee has partnered with nearby fitness facilities to offer students discounted memberships. Participating centers include the YMCA, the Tennis and Racquet Club, Healthworks Fitness Centers for Women, the Boston Kung Fu Tai Chi Institute, and the college fitness centers at Simmons College."
Berklee's Discounted Student Memberships
1. YMCA:Price: $31/month, $25 joining fee
2. The Tennis & Racquet Club:Semester Price: $90
3. Boston Kung Fu Tai Chi Institute:Semester price: $90
4. Healthworks for Women:Membership prices: $70/basic/month
(Simmon's College not listed)
The Boston Huntington Avenue YMCA charges $31 for anyone 18-29 years of age, regardless if you attend Berklee College of Music or not. That's a $0.00 discount Berklee provides you for the YMCA, yet somehow they are partnered. The Tennis & Racquet Club limits you to gym use only.
Berklee ranks as the 6th most expensive on-campus living college in the US. In the 2011-2012 year, 70% of students received financial aid, 60% received grants, and 39% took out loans. A student not in their first semester pays roughly $41,322 according to Berklee's Financial-Aid: Cost of Attendance page on their website, not including rent. If you live on-campus you pay $49,922. If you don't have your own health insurance, tack on another $2,134.
A pitiful amount of effort has been put into providing alternative affordable fitness facilities at a college where majority of the students seek financial aid to stay at the college. Students deserve a gym free of costs, especially when there is one being occupied by less than 17.5% of the students.
Sign this petition to open the gym to all Berklee students and get the what you paid for. Alternatively you can contact the Director of Student Wellness & Health Promoter Jane Stachowiakat at 617 747-2411 / livewell@berklee.edu if you wish to contribute your thoughts directly.
Please don't forget to share this if you can.
Sources:
http://www.berklee.edu/housing/160-massachusetts-avenue
http://www.berklee.edu/about/facts-and-statistics
http://www.berklee.edu/financial-aid/cost-of-attendance.html
http://www.berklee.edu/livewell/local-fitness-clubs
http://collegeapps.about.com/od/collegeprofiles/p/berklee-college-of-music.htm
http://colleges.niche.com/berklee-college-of-music/rankings/