Open Lodi Unified Schools
292
people have signed this petition.
Add your name now!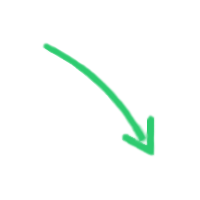 292

people

have signed.

Add your voice!
Maxine K.
signed just now
Adam B.
signed just now
The time is now. It is time to reopen our schools.
Mrs. Washer, and members of our School Board, it is within your ability to create a plan, apply for whatever is necessary, get our Lodi Unified Schools open, and our children back in the classroom.
I know you have heard from many parents and teachers that are all saying the same thing, distance learning is not a substitute for in-class, in-person learning. Many private schools in our area are starting back to school, if they have not already (most without incident). School districts in our county have been granted waivers and plan to return to campus in the following weeks. Yet, at the last board meeting, LUSD decided that having students in schools was too much of a liability? LUSD decided that creating cohorts of at-risk students, rather than looking at the needs of ALL our districts' children equally, would be a good start?
The time is now. As a parent I understand that the Governors color tiers must be met, but I also have come to see, that this target is constantly shifting and changing. We are all aware that the original lockdown purpose was to slow the spread of COVID-19, never to eliminate it completely before we could resume our lives. I also understand that there is risk involved in sending our children back to school, but life has never been without risks. As a parent, I am willing to sign a liability waiver stating I will not hold the district or school responsible should my child/children contract COVID. Other schools and districts are doing likewise. Is there not greater liability in keeping our children out of school, falling further behind, at risk of mental health problems and worse?
I am writing to ask that you prepare and make every effort toward the one goal of ALL of our students returning to campus. Kids who need special services need to be in school. Kids who need more one on one help need to be in school. Kids who normally excel, but are now lacking further engagement and challenge in their education need to be in school! One child should not be more important than another, and the "cohort" model will only serve a small percentage of our district's children. If it is safe for some children to go back, then it should be safe for all children to go back. Children TK-12 need to be back in schools, interacting with their peers and with their teachers. Please be proactive!
I have asked for the details reopening plan and have only been presented with "most likely hybrid" statement. I have asked that this be defined; what days do children attend, what are the requirements on remote days, have the teachers and school principles been involved in making decisions that work for them on how they will group and teach, etc.? Is the plan evolving? Is there anything more than A/B hybrid groups formed? Will our teachers and staff be ready to move into the next phase when allowed? Will they be blindsided and told to make it work at the drop of a hat, as they were in March? Or will more time be taken off to plan for this phase and tacked on to the end of our school year? Why has a solid plan not been specifically developed and laid out? The hybrid plan has been part of the conversation since the summer, why has this time not been used wisely to develop this model and share that plan with teachers and parents?
I am aware that there is some concern from both parents and teachers regarding health and safety surrounding COVID. There are some parents and teachers that due to health conditions would prefer to continue distance learning. I am, however, confident that those teachers and parents are NOT the majority. I would love to see accommodations made for those families and those teachers. The district should make distance options available to both students AND teachers.
LUSD cannot sit back and allow our children's education and livelihood be put on hold another quarter. Without stepping into the debate on the accuracy of testing and reporting, the fact remains that our county numbers are decreasing. Look around and see what is happening in our community; kids are at education day camps, kids are participating in small group sports camps, they are and have been out in stores, restaurants and parks, and mostly without any incident of COVID cases present. Our families are seeking and finding ways to educate and engage their children safely, because you, the school district, are not.
Common sense. Our students are missing important and necessary education and interactions due to a minority; a minority of parents and teachers who don't "feel" safe, a minority of people who have contracted a virus, and although sad, a minority that have died directly from it.
The time is now. I urge you to ready the plan that places ALL our students back on campus and does it now, without further delay.