Save the Dolphins!
432
people have signed this petition.
Add your name now!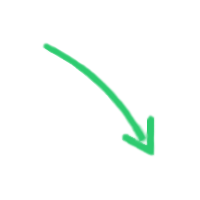 432

people

have signed.

Add your voice!
Maxine K.
signed just now
Adam B.
signed just now
Dear
Prime Minister Shinzo Abe
Cabinet office,Government of Japan 1-6-1 Nagata-cho,
Chiyoda-ku Tokyo 100-8968,
Japan To the Prime Minister of Japan,
AND
Japanese Fishermen of Taiji,
We are writing to urge you to use your power as Prime Minister of Japan to bring an end to the killing and live capture of dolphins in Japanese waters.
As a child, I had the opportunity to swim with dolphins. To this day, it is one of the highlights of my life, and I remain in awe of these mammals. I believe they deserve freedom and safety. Dolphins are not pests or dangerous predators, and they are not responsible for declining fish populations, which can be attributed to human over-fishing, climate change and other factors.
Some dolphins are selected and captured for sale to marine mammal parks around the world, where they will live out their days in a prison-like environment, exploited for human entertainment and financial gain. We believe dolphins, like all animals, should be treated with respect and not exploited or abused. Dolphins do not belong in captivity or on a plate. Their home is the ocean.
As well as the dolphins, the people who consume them should be considered. Numerous peer-reviewed studies confirm that dolphin meat contains such high levels of mercury and cadmium that it can endanger the health of those who consume it.
Moreover, Japan's reputation as a thriving developed nation is at stake. There is nothing culturally acceptable about chasing pods of dolphins and daggers through their spine, or about selling them into a life akin to slavery. Around the world, people are watching Japanese fishermen destroy these marine creatures in the cruelest manner, using a method that in no way resembles what most understand to be fishing.
Reports from the reputable non-governmental organisation Sea Shepherd indicate that the killing of dolphins in Taiji – the spiritual home of whaling in Japan – involves driving a metal rod into the spine and leaving the mammal to bleed to death or drown. This practice is conducted year after year with the explicit consent of the Japanese government. We believe it shames your people and does a grave disservice to the reputation of your country.
We demand that Japan permanently and immediately renounce and end this slaughter. I and many others will not cease our work to achieve global legislation that prohibits the killing of dolphins and their capture for entertainment. It is past time that the Japanese government took action to end the suffering of dolphins and the humiliation of its people. We urge you to use your power to these ends.
Please sign this petition if you are willing to be a voice for the dolphins.