Ontario Community Physiotherapy Clinic EOC Forgiveness Petition
54
people have signed this petition.
Add your name now!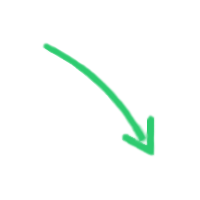 54

people

have signed.

Add your voice!
Maxine K.
signed just now
Adam B.
signed just now
Dear MOH CPC program
We the undersigned,a group of independent owners of community physiotherapy clinics (CPCs) across Ontario are writing to request additional Episode of Care (EOC) forgiveness or funding support in light of the ongoing pandemic. We are a grassroots group of clinic owners who have been operating CPCs for various time frames, ranging from a few years to a few decades. Some of us have transitioned through the funding and service delivery model changes in 2013. Some of us are members of the Ontario Physiotherapy Association (OPA) and others are not members. As such, our concerns addressed below are based on formal and informal discussions between a variety of stakeholders and is a representational view of the reality that CPC owners face.
We are writing to you today on behalf of our patients, staff, and clinicians because we continue to face significant and ongoing challenges due to the pandemic. As in the fiscal year 2020-2021, COVID-19 has had a devastating impact on the outpatient ambulatory market, and in particular CPC clinics, for similar reasons. The demographic that CPCs serve is primarily over 65 years of age and this population was still not attending physiotherapy appointments in the same capacity as pre-COVID. This demographic of patients has been reticent to attend outpatient ambulatory care appointments during each of the lockdown phases and as such, volumes in many CPC's have decreased dramatically. A proportion of this target population (over 65 years of age) has limited access to digital devices or does not have the appropriate level of digital literacy to use telehealth platforms which limits the ability to provide virtual care. Moreover, many medical physicians have continued to practice virtually (as per Ontario Medical Association guidelines) resulting in musculoskeletal examinations being deferred for many conditions that would benefit from physiotherapy. As a result, we have seen a significant decrease in referrals to CPC programs. Finally, the emergence of the Omicron variant has left CPCs understaffed due to absenteeism caused largely by providers having to isolate as a result of being COVID-positive or having been in close contact to someone who was COVID-positive.
The MOH has recognized similar issues in the previous fiscal year to some degree and was courteous enough to rescind any clawbacks for fiscal year 2020-2021 by 25 %. While this was a significant undertaking by the MOH, any additional reconciliation supports have not been extended, nor is there indication that they will be extended (as per the email communication from the CPC Program on Wednesday February 9th 2022). As you know, many CPCs continue to face a dire situation with unfulfilled Episodes of Care and preliminary data collection amongst CPCs this fiscal year (FY 2021-2022) has identified that many clinics are not on track to complete even 75% of their allotted EOCs. There is no realistic pathway for these sites to complete their allotted EOCs and we wanted to convey this sense of urgency from a grassroots perspective.
There are many additional challenges faced by CPC owners/operators, challenges that we hope to engage with the Ministry on during upcoming reviews, but at this point in time, the EOC reconciliation is the most pressing. CPC owners, operators and staff have worked diligently to meet public health guidelines in delivering an enhanced level of care which included significant costs in time and equipment to ensure strict infection control measures as well as pandemic preparedness measures were undertaken in order to protect the public, many of whom are most vulnerable to the effects of COVID-19. We take great pride in serving the people of Ontario with high quality physiotherapy services and will not waiver on this commitment. Our desire to keep lines of communication open with the Ministry remains steadfast, and respectfully ask the CPC program to consider relief in the form of further "EOC forgiveness" similar to last year. Many CPCs cannot fully reconcile MOH funding this year as it has been utilized to service operational and fixed costs, many of which have sharply increased this fiscal year. In certain circumstances, some CPCs may not be able to operate fully after annual reconciliations, and such a scenario may threaten the access to rehabilitation services that many Ontarians rely upon to stay mobile.
Sincerely Yours,
CPC Grassroots Group