Once Means Once - Boycott Wrestlemania 29!
114
people have signed this petition.
Add your name now!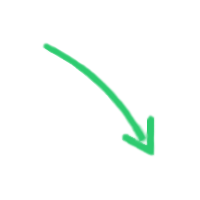 114

people

have signed.

Add your voice!
Maxine K.
signed just now
Adam B.
signed just now
If you DON'T want to see Cena V The Rock again (or see Cena beating Rock which is 100% certain to happen and would be a DISGRACE!) then sign petition below to boycott Wrestlemania 29 and ALL of WWE's sponsors! At Wrestlemania28, after year of build-up, we witnessed what was repeatedly promoted by WWE as a "Once in a Lifetime" match between The Rock and John Cena. A "dream match" which fans had thought about for years, since Cena first started publicly taking personal shots at Dwayne Johnson in The Sun Newspaper in March 2008 for moving onto movies and retiring from wrestling (as if he didn't have the right to retire!). These unjust, illogical and disrespectful remarks by Cena, which were NOT part of a WWE storyline, angered many fans, especially fans who watched WWE during Attitude Era and were entertained by The Rock for many years. This anger increased weekly during yearlong build-up to their "Once in a lifetime" match as Cena continued his (non-storyline) disrespectful and unprofessional behavior towards Johnson (the person rather than The Rock character), by for example smiling when Rock was giving serious promos, exposing to audience that Rock had notes on his arm, and frequently referring to him as "Dwayne" on WWE TV rather than his character name "The Rock", which is like referring to Undertaker as "Mark" during a promo on WWE! Completely unprofessional! But the most disrespectful thing Cena did was feeding the public (especially the young impressionable fans) the vile lie that Johnson's absence from weekly Raws and SmackDowns was because he neither cared much for or loved wrestling or its fans, and that Cena being there proved he did – the truth being of course that Cena was there every week because it's his full-time job! And Johnson's job was now as a full-time movie actor and coming back to WWE was like doing 2 jobs at once. Something else Cena never mentioned is that Johnson WAS at Raws and Smackdowns and PPV's and Houseshows, sweating and bleeding, week after week, month after month, year after year for almost 8 YEARS and achieving levels of popularity and success NO Superstar has achieved since! If Cena can be so disrespectful to someone who's done so much for so long for WWE like Dwayne Johnson, then in our opinion it just shows the type of dishonorable and jealous person he is! Frankly Cena did not deserve privilege of being able to work a program and match with Rock. But after years of Cena's disrespect towards Johnson (some of which we suspect was done to "lure" Johnson back into WWE just so Cena could beat Rock and elevate himself..and his ego) the "Once in a lifetime" match finally happened at Wrestlemania28, and Rock beat Cena cleanly. A result which can best be described as Justice! The Cena–Rock chapter had finally ended with a moment which will forever live on in the minds of fans as one of the greatest in WWE history. Unless….. At RoyalRumble2013, Rock won WWE Championship and Cena won Rumble match. It's obvious WWE are again planning on Cena V Rock main-event at Wrestlemania. And if it happens, the result is also obvious, with Cena certain to win. Seeing this closed and finished Cena-Rock feud be reopened is unappealing for most fans! Having the same main event at Wrestlemania for the second year is an unattractive idea! And Cena beating Rock, for championship, at Wrestlemania is a sickening prospect! Not least because all the disrespect Cena has shown Johnson over the years (for which he has still yet to publicly apologise for!) but also because Cena is not comparable as a top superstar to The Rock, if looking at what Rock achieved during his active years from late 90's to early 2000's. During Rock's career, he became extremely popular with virtually entire audience, his popularity extended beyond wrestling and became a mainstream star, and he attracted people who weren't wrestling fans to watch, with Raw getting record ratings in the 7's. Cena on the other hand is disliked (to put it mildly) by more than half the audience (who wish he would just retire), he's not known in mainstream much, and he's not attracting non-wrestling viewers (apart from 8 year olds) to watch WWE. In fact he's turning viewers away (especially former adult WWE fans) and Raw ratings during Cena's era has been 3's and 4's. Cena and Rock are simply on different levels in terms of success and popularity as a WWE Superstar. They shouldn't even be in the same ring. At least not more than once! Also, the suggestion that Rock needs to "pass the torch" is ridiculous as Cena's had "the torch" for almost 9 years already! That's longer than Rock and Austin's time at the top combined! Cena should be looking to pass it to someone soon! And Rock DID "pass the torch" at SummerSlam2002 when Lesnar beat Rock cleanly, winning the championship. So Rock's already done his "passing the torch" duty. It can be argued he did it again in 2004 by retiring, therefore allowing younger talent like Cena to fill top positions. So the "passing the torch" argument is BS. Rock doesn't need to pass something he's already given away and Cena doesn't need to receive something which he has had for almost a decade! If Rock must drop title by April due to his movie schedule, there are many options: re-match with CM Punk, match with Undertaker or rematch with Lesnar! Rock could also win WrestleMania match and relinquish title. Last year WWE, you gave us a "Once in a Lifetime" match with a dream ending. Don't run it again and turn it into a nightmare. Unless another match is set for Rock which does NOT involve Cena, then we will boycott Wrestlemania29 and ALL of WWE's sponsors. Because, to use an Attitude Era phrase, there is No Chance in HELL we will pay a single dollar to watch Cena beat The Rock!!
Links
Follow on Twitter:
https://twitter.com/OnceMeansOnce

********************************************************