Get Once Upon A Time Nominated at the Emmy's 2016.
694
people have signed this petition.
Add your name now!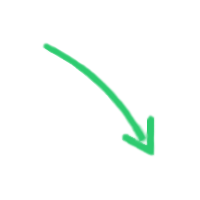 694

people

have signed.

Add your voice!
Maxine K.
signed just now
Adam B.
signed just now
ONCE UPON A TIME DESERVES EMMY'S!
As fans of ABC's hit TV show Once Upon A Time, we believe it's about time that they get nominated for Emmy's.
Creative Geniuses and co-creators, Adam Horowitz and Edward Kitsis have created a show that encourages you to embrace yourself as you are, and also highlights the importance of family. They've managed to base a show on the core value of hope, and the outcome of that has meant that they've been able to watch it blossom into something out-of-this-world, with a strong global following.
As children we're brought up reading and listening to fairytales and certain characters stay with us as we get older. This show expands our knowledge of the beloved classic characters such as Snow White and Prince Charming, Captain Hook and Rumplestiltskin.
The Writers of this show are the best in the business. They skilfully blur the line between what it is to be a hero and what it is to be a villain. With a narrative that's timeline stretches centuries and an even more complicated family tree, it's easy to get a little confused. However this gifted bunch are able to capture the essence of each character, create episodes that leave you spellbound and in doing so, produce award-winning-worthy television.
Eduardo Castro is head of the Wardrobe department for Once Upon A Time. Each season he and his team up their game by designing pieces of art, which turn into some of the most elegant ball gowns and intricately detailed costumes in TV history. An incredible example of this would be in the earlier seasons with The Evil Queen, (portrayed by Lana Parrilla) her corsets and gowns were breathtaking, and pairing those with her incomparable talent is something the show does exceptionally well with.
The Hair and Make-Up department work closely with wardrobe to help bring our favourite characters to life. One fantastic example of their hard work is the crocodile-like make-up used for Rumplestiltskin, (Portrayed by Robert Carlyle) after hours of application, the finishing product is quite remarkable. From the hair and contact lenses, right down to the fingernails, he embodies the clever trickster, and never fails to give an absolutely phenomenal performance every single episode because of it.
Another example of this would be Zelena, the Wicked Witch of the West, (portrayed by Rebecca Mader) when she's in all in her green glory it's truly a sight to behold. With the sparkling green make-up from head to toe, covering every inch of skin visible, it's easy to see just how dedicated the make-up dept. are when it comes to attention to detail.
Zoic Studios has contributed a wide range of fantastical visual effects for ABC's hit fantasy-drama. The Zoic team utilizes both their Los Angeles and Vancouver studios to create imaginatively vivid virtual sets, memorable CG characters of beloved fairytale icons, and action-packed VFX scenes.
The team employs a wide range of visual effects techniques, including extensive green screen, motion captures, virtual sets, flying rigs, keyframe characters, virtual characters and numerous CG effects including large-scale water, fire and rain work. Layers of texture go into every frame and the ultimate outcome is talking puppets, terrifying trolls, and heart-stopping dragons.
The visual effects crew aren't the only magic-makers on set though, there's the Greens department who physically create the worlds we visit. Sarah McCulloch (head of the Greens dept.) and her team are responsible for every tree on camera, be it in the studio or on location.
In Season Three, a majority of the scenes from the Neverland storyline were filmed inside the studio, where the crew built the set from scratch. Each leaf and every tree were strategically placed in order to conjure up the jungle on the infamous island, and as the audience you were instantly under their spell.
Both the visual effects team and the crew work closely to produce some incredible scenes, most recently in Episode 4 of Season 5, the greens dept. created a man-made rose garden, and added with special effects the finishing product created one of the most visually stunning and most romantic scenes in TV history.
Each department deserves to get recognition for their unbelievable hard work because without them helping to create this exceptional show, it wouldn't even exist. Every director, every PA, every camera operator, every security guard, they all help make the show possible.
Of course the show wouldn't be half as successful as it is without the cast it has. From series regulars to guest stars and extras, the talented that has been snatched up by Once Upon A Time is nothing short of spectacular. (Props to the casting department for finding talented individuals who do the characters they play justice.)
We can't nominate every actor, unfortunately, but I do strongly believe that there are certain actors in particular who need to be nominated. After 4 years and 5 Seasons, the performances from these four have been so brilliant that we're left speechless after most episodes. These actors being; Jennifer Morrison (Emma Swan/The Dark Swan), Colin O'Donoghue (Captain Hook/Killian Jones), Robert Carlyle (Rumplestiltskin/Mr. Gold) and Lana Parrilla (Regina Mills/The Evil Queen).
Season 5 has, so far, been a complete game changer. As the protagonist of the show, Emma Swan becomes the Dark One by taking on the Darkness. We're seeing the journey this much-loved character is on, and watching anxiously as the purest of good and the darkest of evil wage war within her, creating the Dark Swan. Jennifer Morrison has expertly created this side of her character, paying close attention to her physicality and the voice. There simply aren't words to describe just how phenomenally talented she is.

Killian Jones, (or most commonly known as Captain Hook) has spent centuries trying to enact his revenge on the Dark One, who was Rumplestiltskin but now his True Love, Emma Swan. The conflict he feels between loving the real Emma and resisting the Dark Swan is beautifully portrayed by Colin O'Donoghue. He adds layers to this character we've never seen before and that is all down to his brilliant interpretation of this iconic fairytale character.
Rumplestiltskin in Season 5 is a voice inside Emma's head as she tries not to give into the darkness fully. Robert Carlyle is magnificent as this character and his counterpart Mr. Gold. It's been interesting to see the vastly different sides to this character, seeing as Mr. Gold is no longer a villain and in fact a newly-made hero. Carlyle's extraordinary characterisation of both Rumplestiltskin and Mr. Gold is truly awe-inspiring, and Season 5 is just further proof of that.
Regina Mills is no longer The Evil Queen in Season 5, but rather stepping up to be the hero the town needs in this latest crisis. Ever since the first episode of the series, Lana Parrilla has seized audiences attention with her genius portrayal of the stereotypical villain, and captured the hearts of fans with her excellent portrayal of the human side to Regina. The depth of this character is astounding and the way Parrilla masterfully represents this is one of the show's greatest triumphs.
I believe that all four of these actors and the show as a whole, deserve to be nominated at The Emmy's 2016. There isn't and hasn't been a show on TV like it and there certainly isn't a show with characters that are as well written as they are on Once Upon A Time.

If you agree with any of the above and would like to see ABC's Once Upon A Time, along with Jennifer Morrison, Colin O'Donoghue, Robert Carlyle and Lana Parrilla nominated at next year's Emmy's, then sign this and share it on social media.
If using twitter, share this and use the hashtags:
#EmmyForOnceUponATime
#EmmyForJenniferMorrison
#EmmyForColinODonoghue
#EmmyForRobertCarlyle
#EmmyForLanaParrilla
Tag the actors and the show with their twitter handles too:
ABC's Once Upon A Time - @OnceABC
Jennifer Morrison - @jenmorrisonlive
Colin O'Donoghue - @colinodonoghue1
Robert Carlyle - @robertcarlyle_
Lana Parrilla - @LanaParrilla