Once A Redskin Always a Redskin!
1012
signers.
Add your name now!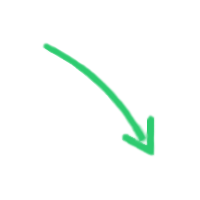 1012

signers.

Almost there!

Add your voice!
Maxine K.
signed just now
Adam B.
signed just now
We've found ourselves in a unique time in our nation's history where a concept known as "cancel culture" has caught on like a wildfire out of control. Time honored traditions and customs are threatened.

Many institutions are held hostage by this minority of change agents. Instead of standing firm when having done all they can do, they give in and yield to those who scream the loudest and instead of showing courage and fortitude bend to the sentiment of the day. It's far easier to agree and not stand firm.

The Union High School mascot "the redskin" was/is a cherished mascot by many now and has been for generations of students who have toiled in the classrooms and on the baseball diamonds, wrestling mats, basketball courts, soccer pitches and football fields. Who can forget RCC during those hot grueling summer days training to represent friends, family, and class mates during the fall.

These young men and women dedicated their time and effort arising early and investing in something they believed in. They were told "Once a Redskin Always a Redskin". Are these now just hollow words given by administrators, coaches, principals, teachers? What lessons are being taught? Does Always really mean always?

It's shameful to not show courage in the face of adversity. Effectively these students would have been told half truths and that courage and fortitude in the face of adversity isn't important. That situational ethics rules the day.

We the taxpayers and citizens who send our children to Union schools, alumni who are proud redskins who have moved away, current students, friends, and fans of Union Schools urge you to put an end to the consideration of renaming or changing of OUR mascot !!!!




ONCE A REDSKIN ALWAYS A REDSKIN !!!!!

Notes:

Please be respectful with any comment entered. Those who enter the petition site with the intention of only leaving negative comments, those are monitored and will be removed by the moderator of the site.




ALMA MATER & FIGHT SONG

Union High School ALMA MATER


Union High stands proud forever!
Loyalty rides high.
Memories, forget them never
As the years go by.
Friends, we make from year to year,
Watch as goals are reached.
Union High will always be dear
To our destiny.

Union High School FIGHT SONG

Union Redskins, hats off to thee
To our colors true will ever be,
Firm and strong, united are we.
Rah, rah, rah, rah
Rah, rah, rah, rah
Loyal to Union High.