Lettre ouverte à la communauté internationale: Libérons Madagascar
682
people have signed this petition.
Add your name now!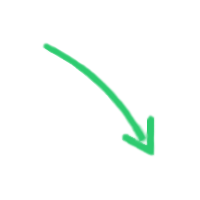 682

people

have signed.

Add your voice!
Maxine K.
signed just now
Adam B.
signed just now
« A Madagascar, on ne peut pas prendre le pouvoir dans la rue et par la force et par la suite, en acquérir une légitimation à l'issue d'un processus de négociation tronqué ». Tel est le message du gouvernement élu et représentant la majorité de la population: la mouvance Ravalomanana. La population Malagasy se bat pour sauver l'honneur de l'Afrique à une terrible époque néo-impérialiste où les négociations dans plusieurs pays ont mené à la légalisation d'un putsch. Cette volonté ferme mérite une grande reconnaissance de la sagesse des Malagasy. Madagascar ne doit pas être un terrain de bataille pour les groupes d'intérêt, notamment étrangers. A l'heure où le chef de la médiation M Joachim Chissano a constaté qu'il y a deux armées à Madagascar et seule une frange composée de mutins terrorise sans arrêt et jusqu'à maintenant la population. La délégation malagasy a été inquiétée et terrorisée par les mutins à leur retour de Maputo. Des tentatives d'arrestation ont été menées dès leur descente d'avion à l'aéroport d'Ivato. Ce qui démontre clairement que la HAT est allée aux négociations à Maputo pour la forme, sachant par avance qu'elle allait tout faire capoter. La preuve en est que Rajoelina a declaré dans plusieurs interviews avant le sommet de Maputo II que s'il n'était désigné comme président de la transition, la HAT refusera toute négociation et quittera le sommet. La HAT a décidé à l'avance que le sommet sera un échec, d'où la préparation de l'accueil musclé et armé des membres de la mouvance Ravalomanana à l'aéroport. La communauté internationale ne peut pas continuellement fermer les yeux et ignorer que la population Malagasy dans son intégrité est prise en otage par des terroristes depuis le 26 janvier. La population malagasy toute entière est prise en otage par des terroristes. Une frange représentant moins de 0.0001% de la population suivait Rajoelina dans ses manifestations et ne peut pas être considérée comme une majorité. Nous demandons instamment qu'un plan de LIBERATION de MADAGASCAR soit mis en place et effectif dans les plus brefs délais, conformément aux décisions de la COMESA et la SADC . Nous demandons à l'ONU d'aider un peuple entier qui ne cherche qu'à appliquer les règles internationales et régionales, et de fournir tout son soutien à Madagascar en accordant la présence d'une force internationale pouvant travailler avec l'armée légaliste de Madagascar pour ramener la paix et l'ordre constitutionnel. Et si l'ONU ne peut pas intervenir pour des raisons de procédures ou autre (...), nous lui demandons d'autoriser une intervention armée d'interposition de la SADC dont Madagascar fait partie, et donc lié par des contrats de protection mutuelle avec les pays membres de cette organisation, et conformément au principe de la législation internationale des droits de l'homme devant s'imposer à tous et partout. Nous demandons aux groupes d'intérêts sur Madagascar de ne pas sacrifier toute une population et tout un pays au nom de leur intérêt propre. C'est également dans leur intérêt que le calme et la paix reviennent au pays. Nous demandons qu'une enquête internationale soit mise en place et que toute la lumière soit faite sur les fonds étrangers qui ont permis ce putsch. Rappelons que des centaines de milliers de malagasy  ont manifesté quotidiennement depuis le 17 mars dans toute l'île pour montrer leur désapprobation de la situation que la HAT a créée et du coup d'état. Les manifestations des légalistes ont été suspendues provisoirement, par respect aux premiers accords de Maputo, dans l'espoir d'obtenir une sortie de crise consensuelle et inclusive après le sommet Maputo II. Les malagasy dans leur immense sagesse, et le président élu Marc Ravalomanana en premier,  ont jusqu'ici fait preuve de patience au delà de tout entendement. La culture profonde du "Fihavanana" y est certainement pour quelque chose. Maintenant, un vent de révolte est en train de naître. Si cette situation de blocage perdure, toutes les dérives sont à craindre. Voilà pourquoi nous, le GTT International, lançons cet appel fort à la Communauté Internationale, et à la SADC en particulier. Le gtt international
Sponsor
Le GTT Gasy Tia Tanindrazana est un collectif qui regroupe plusieurs associations et individuels de Madagascar, d'Europe et d'autres pays qui sont contre le coup d'État à Madagascar, qui réclament le respect de la légalité.
Links
http://gasytiatanindrazana.free.fr/