Olaves eSports club!
24
people have signed this petition.
Add your name now!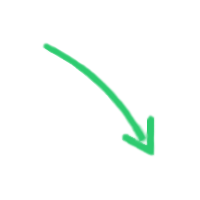 24

people

have signed.

Add your voice!
Maxine K.
signed just now
Adam B.
signed just now
I would like to start an eSports team seeing as many students have an interset in gaming and even though many find it to be a distraction from studies, i would like to make this club not just for the students but for the benefit for the teachers and the school as a whole.
Being on an esports team in high school brings a number of immediate and long-term benefits. Some are similar to the benefits gained through participating in other high school sports and clubs; others are unique to the expanding world of esports. These benefits include:
Gaining skills for career and college. Like many high school clubs and sports, esports helps students learn valuable skills that will serve them well throughout their life. Among the skills developed through esports are strategic thinking, teamwork, collaboration, goal setting, preparation, and managing success and failure – not to mention quick reflexes. Additional skills include those related to traveling to competitions and managing schoolwork. As noted by HSEL, "Esports takes a massive amount of communication and coordination amongst athletes. It allows for a deeper level of interaction and trains efficient communication. These skills honed in game play readies students for life."

Expanded career opportunities. In addition to developing important skills that can help students succeed in just about anything they do, esports itself is a fast-growing industry that offers many job opportunities beyond being a pro player. These include careers related to production, programming, streaming, management of esports teams, game development, graphic design, marketing, video production, and even STEM fields.
A pathway to college. More than 60 colleges now offer esports programs, with many more on the horizon. Groups like HSEL offer tournament prizes in the form of scholarships to help students pay for a college. Because of this, esports at the high school level can motivate previously uninterested students to continue on to higher education.
Social engagement & social skills development. Gaming is often a solitary activity and students who enjoy gaming are often those who are less involved in school activities. Competitive esports provides a way for like-minded students to meet in person on a regular basis, in pursuit of common goals – providing a sense of belonging for those who might otherwise opt out of school activities. As a scheduled school activity, esports clubs provide the opportunity to form friendships, gain respect from fellow students and gain increased self-esteem.
Improved performance and retention. The National Federation of State High School Associations cites a host of research showing that students who compete in high school activities do better in school. This includes higher grades, higher achievement test scores, and higher education expectations beyond high school.

Better choices, healthier behaviors. Not surprisingly, students who participate in traditional sports tend to smoke less and eat in a healthier way, as well as spend more time doing homework. Students involved in any before- or after- school activity also tend to score much higher on measures of healthy behaviors and social connection, as well as lower for unhealthy behaviors – which means that members of your esports team will probably do more homework and less drinking, drugs and other harmful behaviors.

Benefits for the school. When students do well, schools do well. All of the benefits listed above are also a great thing for the high school itself. In addition, high schools that support esports during its early days are quite likely to receive positive media exposure from the community and even nationally. An esports team can also bring in new sources of revenue for a school from sponsors and advertising.
As well as this the number of colleges offering esports scholarships is growing rapidly. In 2014, Robert Morris University was the first to offer an esports scholarship. Today, large schools like the University of Utah and the University of California-Irvine offer scholarships and have high profile esports programs modeled after traditional collegiate sports teams – with post-game meals, team jerseys, and other perks.
The website scholarships.com offers an up-to-date listing of colleges offering esports scholarships with details on benefits and application deadlines.
I think starting an esports club is a great way to get more students involved in an interactive, skill-building, in-school activity. Members gain confidence, grow friendships and develop skills that will help them through high school and beyond.