Oil Everwhere
19
people have signed this petition.
Add your name now!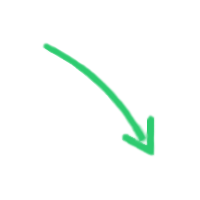 19

people

have signed.

Add your voice!
Maxine K.
signed just now
Adam B.
signed just now
Hello my name is Camilla, today I will talk you about oil spill. In the Bp ( Deepwater Horizon)
oil spill, more than 210 million gallons of oil was spilled in the Gulf of
Mexico for a total of 87 days, making the biggest oil spill in the U.S
history ( conserve-energy-future.com). Imagine a sunny day at the beach
playing volleyball with your friends when suddenly the balls rolls away
into the water. When you get the ball and get closer to the beach suddenly
you see a bird or a fish almost dead and his body is full oil. What
reaction will you have? Now, imagine all the water in Earth contaminated of
oil and and marine life dead. My petition is asking to donate money to NWF
( National Wildlife Federation) that is helping animals that are affected
by oils spills or donate money to other foundations that help this same
cause.
http://www.nwf.org/What-We-Do/Protect-Habitat/Gulf...
There has been 5 major oil spills in America: the Exxon Valdez oil
spill, 1969 Santa Barbara oil spill, Ixtoc I oil spill, Prestige oil spill
and the deepwater Horizon oil spill. But now let's talk about the biggest
oil spills. Bp oil spill happen on April 20, 2010 in the Gulf of Mexico.
More than 8,000 birds, sea turtles, and marine mammals were found injured
or dead six month after Deepwater Horizon oil spill. The most affected
animals that Bp oil spill had were the pelicans, the Bottlenose Dolphins,
the sea turtles, the sperm whales, the loons, the red snapper, the
oysters, the whale sharks, the crabs and the tuna fish. Bp had to pay a
fine $ 21 billion that ncluded the demand and the cleaning. Over 1/ 4 of
the Louisiana coast is polluted by oil ( conserve-energy-future.com).
Did you know that Gulf war oil spill was the biggest oil spill in
history? Well now you know it. Iraqi force initially released over 300
million gallons of oil in the Persian war in 1991 (
conserve-energy-future.com) . Iraqi troops set fire to more than 600 oil
wells and pools of spilled oil in Kuwait (encyclopedia.com).
You just red about oil spills and how animals are affected. Please sign
my petition so animals can be saved. Marine life needs your help and we
need your help to save them. We need help for cleaning the seas. Oceans
will be full of dead animals and all the water of Earth will be
contaminated. Let's donate now!