OHLSD Safe Return
251
signers.
Add your name now!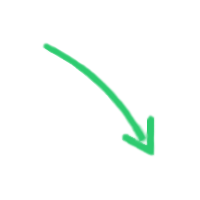 251

signers.

Almost there!

Add your voice!
Maxine K.
signed just now
Adam B.
signed just now
To the Members of the OHLSD School Board:
We, the undersigned, are members of the so-called 10% of parents that do not believe a full-time, face-to-face reopening of our schools is safe. We say so-called because we have been given many reports from parents who did not receive the survey sent by the district. Additionally, many of us who filled out the survey several weeks ago would answer differently today, in light of how quickly the spread of this virus has grown.
We are asking you, the leaders of our schools, to turn to research and science. We are asking you to make decisions based on the research and advice of doctors and scientists, and not on the wants of parents. We are asking you to protect our most vulnerable even if doing so does not endear you to some people. We are asking, ultimately, that you take up the mantle of leadership that we have entrusted you with.
There is ample historical evidence that demonstrates the efficiency with which COVID-19 can spread throughout a school, even in countries that have far better controlled the pandemic, infecting young people and adults alike. These cases include, but are not limited to:
Mascouche, Quebec, Canada: "Twelve out of 27 children contracted COVID-19, as did four employees." (Montreal Gazette, May 5, 2020)
France: "Just a week after one-third of French schoolchildren went back to school in an easing of the coronavirus lockdown, there has been a flurry of about 70 Covid-19 cases linked to schools." (The Independent, May 18, 2020)
Trois-Rivières, Quebec, Canada: "Almost an entire class of students at a Trois-Rivières school contracted COVID-19 despite physical distancing and other prevention measures." (Montreal Gazette, June 4, 2020)
We have seen other countries, including those that have handled the pandemic better than the U.S., have ordered schools to close soon after reopening due to a rise in local cases, including, but not limited to:
Israel: "Five schools and kindergartens were closed Friday due to coronavirus infections, according to the Ministry of Education. In total, 92 educational institutions have been shuttered since students and teachers went back to school last month. More than 13,000 students and staff are in self-isolation, and 304 people have tested positive for the virus." (Haaretz, May 6, 2020)

"On Tuesday, in testimony to the Israeli parliament, Dr. Udi Kliner, Sadetzki's deputy, reported that schools—not restaurants or gyms—turned out to be the country's worst mega-infectors.

Beijing, China: "Beijing raised its level of health alert to the second highest on Tuesday, ordering schools to close and urging people to work from home as China's government pressed to extinguish a spike in coronavirus infections menacing the capital." (New York Times, June 16, 2020)
Here in the United States, our top experts have said time and time again that schools should reopen based on local data. Dr. Fauci, our nation's top infectious disease expert, told Congress that, "local officials should make the decision to reopen schools based on the prevalence of the virus in their district" (NPR, June 30, 2020). The American Academy of Pediatrics, in conjunction with the American Federation of Teachers, the National Education Association, and the School Superintendents Association said that, "schools in areas with high levels of COVID-19 community spread should not be compelled to reopen against the judgment of local experts. A one-size-fits-all approach is not appropriate for return to school decisions" (AAP, July 10, 2020). As of July 9, 2020, Hamilton County was a Level 3 approaching a Level 4 on the Ohio Public Health Advisory System (Cleveland.com, July 10, 2020). Our local data is clear, schools should not be reopening in a full-time, face-to-face setting.
There is so much about this virus that we simply do not know. The information seems to change daily. That change of information should not put us off from making the hard decisions, but rather encourage us that a plethora of caution is needed. Information recently released from the World Health Organization states that the virus can be transmitted via "contact, droplet, airborne, fomite, fecal-oral, bloodborne, mother-to-child, and animal-to-human transmission" (WHO, July 9, 2020). This information that the virus can be contracted through airborne transmission flies in the face of everything we have been told so far. Dr. Deborah Birx, the White House coronavirus response coordinator, readily admits that, "the nation does not yet have enough data -- because of the limited testing of children at this point -- to draw conclusions about the infection rate among children" (CNN, July 12, 2020). To put it quite simply, we do not know what we do not know. With this intense amount of uncertainty surrounding how this virus could infect and either kill or cause long-term damage to our children it is irresponsible at best to plan for a full reopening of schools in just a few short weeks.
We also ask that you recognize the incredible amount of risk you are asking of our teachers and staff. We offered you evidence at the beginning of this letter that speaks to how quickly this virus can spread throughout schools. Dr. Deborah Birx has stated that a full reopening of schools carries, "the biggest risk that children could serve as carriers who pass on the virus to teachers or members of their families in multi-generational homes" (CNN, July 12, 2020). You are asking our teachers and staff to put their lives, and the lives of their family, on the line in order to resume education as "normal." Instead of asking teachers to fear for their lives, you should be asking them to prepare a robust online or hybrid school year. You should be providing them with the professional development needed to reach our students safely, from home. You should be offering them technological supports, educational applications, and the ability to protect themselves and their loved ones.
The Secretary of Education stated in an interview this week that we should return to school and that only .02% of children would die. There are 7,684 students in Oak Hills School District (Public School Review). If .02% of them were to die from this disease that is 2 students. Are you prepared to bear that responsibility? Even if we took better data, from the American Council on Science and Health, the average Infection Fatality Rate (IFR) for children ages 5-19 is .00096%. That's 1 child's life you could save. The rate is even worse for teachers. The average IFR for persons ages 20-64 is .0746%. Of our 357 teachers (not counting other staff, parapros, cafeteria workers, counselors, admin, etc . . .) that is 3 lives you could save. These numbers, of course, assume 100% infection rate. We simply don't have the data to guess what the infection rate at a district this size would be. These numbers also assume reliability in current IFR rates, which can be expected to change as more and more children return to school. But you should be asking yourselves, what rate is too high? What number of student and teacher deaths is an acceptable number? Ten? Five? If the answer is not zero then we not only have a pandemic crisis on our hands, we have a morality crisis.
We know that there are many concerns about our children's social-emotional and mental health if schools do not return as normal. We have full faith in our teachers and staff to create robust online education plans that account for these concerns, if the board allows them adequate time to do so. We recognize, and hope that the board will too, that the remote learning that occurred in the Spring was not ideal. However, we also recognize that the Spring was emergency learning. It was not a full representation of what remote learning can be.We have faith that our teachers, given adequate time and support to prepare, can create learning that will enable our children to thrive.
We would like to invite the board to view the Forest Hills reopening plan. While no plan is perfect, their plan at least calls for the awareness that when our county is a Level 3 or Level 4, schools should not be fully open.
In light of the steady rise of cases in Hamilton County and all of the information presented in this letter, we demand that the board reconsider its decision to return to full-time face-to-face learning this fall. We demand that you take the next 5 weeks to create and implement a robust remote learning plan for all students.
We thank you for your time and trust that you will make the responsible decision based on the data we have presented.
Sincerely,