Petition to have dental and eye care included in OHIP
11
signers.
Add your name now!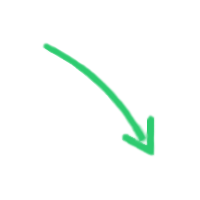 11

signers.

Almost there!

Add your voice!
Maxine K.
signed just now
Adam B.
signed just now
This is apetition to ask the governmentto include dental and eye care in OHIP. The reason I am starting this petition is because dental and eye care can be very expensive, and if ignored can lead to many long term problems, which usually end up being covered by OHIP anyway. They also both affect a person's overall health, for example OHIP will not cover cleanings and treatments, but will treat some kinds of mouth disease, that can be prevented by cleanings and treatments. This means that including dental and eye care in OHIP, as well as improving peoples overall health, will act as a preventative measure for disease and will help save the province money on medical procedures.
According to Joanne barker of WebMD, a study has shown that 40% of people with gum disease also have a chronic condition on top of it. Bacteria that grows in the mouth is prone to causing infection, and these infections can be targeted by the body's own immune system. This can cause gums to be inflamed and eat away at the teeth, which can lead to many other conditions that affect much more than just oral health. There is also a clear link between gum disease and heart disease. Oral bacteria can enter the blood stream through bleeding of the gums and get stuck in the fatty plaques of the heart, causing clotting.
Like dental care, eye care can be very expensive, so I ask why we include treatment for eye diseases -such as glaucoma, cataract, and corneal disease - under OHIP, but don't offer regular checkups from optometrists to help prevent them. If we include regular checkups, we will have less people who need treatment for the actual disease.
Another reason to include eye and dental care in OHIP is because if you are without benefits you experiencesystemicdiscrimination with respect to the workplace. If people aren't given health care, and they fall sick, they will not be fit to be in the work place. If people are not in the workplace they will not have money topay for treatmentif they fall sick, creating a catch 22.Dental and eye carebenefits have to be extended to lower income workers because they are precisely the people who can't afford them, and will benefit most from them. This doesn't mean they are the only ones benefiting from this, if lower income workers aren't given a fair chance to work and earn an honest living, they will become a drain on society, relying on social services to make ends meet.