Please Help In Amending Ohio's Adoption Laws
161
people have signed this petition.
Add your name now!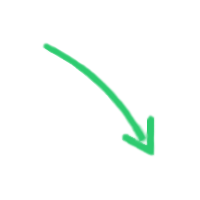 161

people

have signed.

Add your voice!
Maxine K.
signed just now
Adam B.
signed just now
Back in 2008, Ohio House Bill 7 (introduced back in 20 February 2007) would have allowed Ohio adoptees unlimited access to their birth information and their orginal birth certificates upon their request. Representative Tom Brinkman Jr. of Ohio's 34th District, at that time, created this bill to help Ohio adoptees who are searching for their birth records. Brinkman is now campaigning to become a member of the U.S. House of Representatives, Ohio District 2.  Currently, Peter Stautberg represents Ohio's 34th District.  Maybe, he just might follow in his predecesor's footsteps.
Congress has since 30 April 2008 changed the legal language of the bill. They have deleted access of original birth certificates (OBC) from the bill. Now, after the Ohio Senate took testimony from both sides, they still re-wrote the legal language of the bill, not changing a single thing, and voted it into law. They have also, since then, raised the fee for those who want to apply for a petition requesting identifying information, sticking it to very single Ohio adoptee searching for their past. It used to be $50. Now, it is $60, maybe more.  
Speak out against this travesty of justice. Do not let this happen!  Tell them to add an amendment to the current legislation, allowing access to the OBC's and any health records. I did the research, and it is possible to do that. Please, help OH adoptees get access into their family's history. Convince those politicians in Columbus to do the right thing.  
Here is an excerpt from the Ohio Constitution about changing current legislations:
Referendum to challenge laws enacted by General Assembly.
"§1c The second aforestated power reserved by the people is designated the referendum, and the signatures of six percentum of the electors shall be required upon a petition to order the submission to the electors of the state for their approval or rejection, of any law, section of any law or any item in any law appropriating money passed by the General Assembly. No law passed by the General Assembly shall go into effect until 90 days after it shall have been filed by the governor in the office of the secretary of state, except as herein provided. When a petition, signed by six per centum of the electors of the state and verified as herein provided, shall have been filed with the secretary of state within 90 days after any law shall have been filed by the governor in the office of the secretary of state, ordering that such law, section of such law or any item in such law appropriating money be submitted to the electors of the state for their approval or rejection, the secretary of state shall submit to the electors of the state for their approval or rejection such law, section or item, in the manner herein provided, at the next succeeding regular or general election in any year occurring subsequent to one hundred twenty-five days after the filing of such petition, and no such law, section or item shall go into effect until and unless approved by a majority of those voting upon the same. If, however, a referendum petition is filed against any such section or item, the remainder of the law shall not thereby be prevented or delayed from going into effect.  (1912, am. 2008)"
I gave a link to the current representative of Ohio's 34th district, hoping that maybe Brinkman might have talked to his successor and convinced him to follow through on what he tried to do.  That successor is Peter Stautberg, a Republican, just like Brinkman.  If there is thing that I learned myself: you never really know what might happen unless you give it a shot.  Maybe Brinkman talked to Stautberg into doing something.  Maybe Stautberg may have something that Brinkman did not have.
All I know is this.  The current Ohio adoption laws are unfair. There are a few states in America that give unlimited access to an adoptee's birth records (like Alabama, Delaware, Kansas, and others). Help Ohio become one of them. Thank you for reading and signing this petition. Your online signature does make a difference. It is your 1st Amendment right to speak out when something is not right. Take the opportunity to make your voice heard. Whether you believe it or not, it really does matter.  
Many Blessings, BGJR.
Sponsor
My name is Bryan N. Griffin, Jr. I am a freelance writer and government watchdog from Cleveland, Ohio. I am also an Ohio adoptee as well as a type 1 diabetic on insulin. I inherited this health condition from my birth family, and I am seeking additional info on other health conditions that may run in my bloodline. I know that there are a lot of people who are confronted with the same obstacles that I have to hurdle through. This petition is for them and not just for me. Please, help us out. It just takes a few short moments of your time. Thank you for your time and empathy. Many blessings to you. -- BGJR.
Links