Il-Kunsilli Lokali taż-Żurrieq, Ħal-Kirkop u Ħal Safi qed joġġezzjonaw kontra l-proposta ta' żvilupp kbir f'applikazzjoni PA 02813/20 fuq art ODZ
646
people have signed this petition.
Add your name now!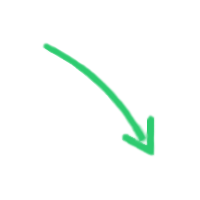 646

people

have signed.

Add your voice!
Maxine K.
signed just now
Adam B.
signed just now
Oġġezzjoni kontra l-proposta ta' żvilupp kbir f'applikazzjoni PA 02813/20 fuq art ODZ fis-sit L-
Għadir, fiż-Żurrieq
Aħna r-residenti tal-lokalitajiet taż-Żurrieq, Safi u Kirkop, flimkien ma' ċittadini oħra Maltin, qed
noġġezzjonaw għall-proposta ta' żvilupp massiċ f'applikazzjoni PA 02813/20 fuq art li tinsab il-barra
miż-żona ta' żvilupp fis-sit magħruf bħala L-Għadir fiż-Żurrieq.
Dan l-iżvilupp qed jiġi propost li jkun mibni fuq medda ta' art kbira li tinsab il-barra miż-Żona Urbana
(ODZ) u tinsab il-bogħod mill-komunità residenzjali. Nemmnu li hawn bżonn urġenti ta' dar
residenzjali għall-anzjani li sservi l-lokalitajiet tal-madwar, pero' din għandha tiġi żvilupata f'Żona
Urbana u viċin tal-komunità residenzjali. Għalkemm l-urġenza għal residenza tal-anzjani hija waħda
kbira, dan ma jiġġustifikax il-qerda ta' art f'Żona Rurali, li hi riżervata għal użu agrikolu.
Is-sit magħruf bħala L-Għadir joffri spazju ambjentalment miftuħ u huwa meqjuż bħala l-pulmun li
joffri l-arja lill-kommunitajiet taż-Żurrieq, Safi u Kirkop. Is-sit, flimkien mal-area miftuħa tal-madwar
iservu ta' buffer bejn l-irħula u l-ibliet tal-madwar, u għandhom elementi ambjentali, kulturali u
storiċi ta' importanza kbira. Aħna qed ninsistu li dan il-buffer jinżamm intatt u jiġi protett minn kull
żvilupp oltre' minn dak marbut mal-agrikoltura.
Il-Pjan Nazzjonali li jiggwida l-iżvilupp f'Malta, SPED, jagħti struzzjonijiet ċari li żvilupp relatat ma'
faċilitajiet soċjali u tal-komunità jistgħu jiġu kkunsidrati biss wara li jiġi evalwat b'mod ċar li ma
nstabet l-ebda alternattiva oħra. Jeżistu diversi siti alternattivi ġoż-Żona Urbana li jistgħu jintużaw
għal dan il-għan. Il-Kunsill Lokali taż-Żurrieq kien wettaq studju għal siti alternattivi fejn identifika sit
ġewwa l-iskema tal-iżvilipp li hu ideali għal dan l-iskop.
Il-Kunsilli Lokali reġgħu fetħu l-istedina lill-awtoritajiet rispettivi sabiex jikkonsultaw mal-Kunsill
Lokali taż-Żurrieq sabiex jinbeda l-proċess għal żvilupp ta' dar għall-anzjani li sservi għall-lokalitajiet
magħrufa bħala "ta' wara l-mina".
Ejjew insalvaw L-Għadir għall-ġenerazzjonijiet futuri!
Nitolbuk tiffirma din il-petizzjoni sa mhux aktar tard mit-28 ta' Mejju 2020, jew tikteb direttament
lill-Awtorità tal-Ippjanar permezz ta' email indirizzata lill: representations@pa.org.mt
English Version
Objection against the Proposed Massive Development in application PA 02813/20 on ODZ Land at L-Għadir, Żurrieq
We, the residents of Żurrieq, Safi and Kirkop, together with other Maltese citizens, would like to
object to the proposed massive development in PA 02813/20 on ODZ land at L-Għadir in Żurrieq.
The massive development is proposed on a tract of land which is situated outside the Urban Area
(ODZ) and far away from the residential community. While an elderly home is urgently needed to
cater for the area, this should ideally be within the development zone and close to the residential
community. Despite the urgent need for an elderly home in the area, the use of land in the Rural
Area, which is designated for agricultural use, is not justified.
The area known as L-Għadir provides much needed greenery in the area and is considered to be the
lungs of Żurrieq, Safi and Kirkop. It is a valuable area which serves as a green buffer belt between the
towns and has extensive environmental, cultural and historical ties. We insist for the protection of
this green belt which should remain a buffer between the neighbouring localities, and used only for
agricultural use.
The National Plan guiding development in the Maltese Islands, SPED, clearly states that social and
community facilities in Rural Areas should ONLY be considered as a last resort and only "where no
other feasible alternatives exist". There are various alternatives within the Urban Area which can
cater for such development. The Żurrieq Local Council had carried out a site selection exercise and
identified a suitable site within the Urban Area for this scope.
Our Local Councils have publicly extended their invitation to the relevant authorities to initiate
consult with the Żurrieq Local Council to initiate plans for a much-needed home for the elderly to
cater for the residents of the "ta' wara l-mina" localities.
Please sign this petition till 28 th May 2020, or send your objection directly to the Planning Authority
on: representations@pa.org.mt
Let us protect L-Għadir for future generations!