Official Call for "The House" Name to Be Changed
53
signers.
Add your name now!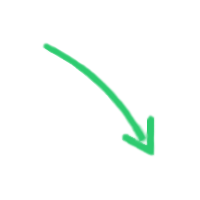 53

signers.

Almost there!

Add your voice!
Maxine K.
signed just now
Adam B.
signed just now
By signing this petition, you would be agreeing to formally closing "The House" as it has existed for the past 44 years. The current program has deviated too significantly from "The House" as we have known it.
Here is a run-down of what this program has become this year:
1. Our new supervisor is Dr. Renee Lopez, who also manages The Wellness Ambassadors and is the current Outreach Coordinator for CAPS.
2. We have been told that we're "moving away" from Peer Counseling, and are no longer allowed to call ourselves Peer Counselors. This has resulted in us having to change every instance of our title as it appears on fliers, websites, and other resources.
3. Our new official title is "Peer Advocate."
4. Renee has stated that she would like to merge us with The Wellness Ambassadors due to her view that our two programs are very similar.
5. Training has been reduced from 100 hours to 20 hours.
6. Housers are no longer allowed to lead training.
7. The Training Manual, which we were made to extensively revise (see second bullet), is no longer being used. Instead, there are textbooks called "Students Helping Students," which arrived 3 weeks late.
8. Renee has attempted to cut Speaker Stories at Issues Group due to them being "too intense."
9. All staff were forced to re-apply and re-train, resulting in some being denied further participation in the program after having fulfilled their commitment of one academic year.
10. The House building is no longer accessible to us, and will not re-open until, at the earliest, 2016.
11. Our staff has dropped from 44 this year to 26, and only 4 are returning next year out of an eligible 16. Our staff for next year currently stands at 22.
12. We are no longer allowed to use the Lethality Checklist. We are now instructed to Seek Supervision as soon as the situation transgresses beyond daily stressors.
13. We are no longer allowed to do our own marketing.
14. We have been instructed to answer phone calls during our confidential meetings with students and have them wait, because it could be an outreach request or something else important.
15. We no longer offer any phone support.
16. Our identities are no longer confidential to the students who use our resources.
17. CAPS officials continually refer students to us, but call us the "Mind Body Gym" rather than "The House," resulting in frequent confusion.
18. Processing is no longer emphasized. We had to fight for the existence of Issues Group.
19. Renee does not see the value of role-plays as a way to effectively measure the capabilities of staff. There is no longer going to be a Final Screening.
20. "The House" is no longer going to be regarded as an internship, and is instead a volunteer position. Coordinators will be paid in future. Trainees this year are eligible to apply for and become Coordinators next year, rather than drawing from existing staff.
There is honestly a lot more to say, and you're welcome to ask any of us for further details, but these are some of the most important points of concern.
We understand that this may be difficult for you. This year has been incredibly painful and discouraging for us as we've come to terms with what this program is becoming.
We feel that allowing the continued use of "The House" name is disrespectful to the proud history and reputation of this program. It is our goal to preserve the memory of The House as much as possible.