Off Campus Living Petition
286
people have signed this petition.
Add your name now!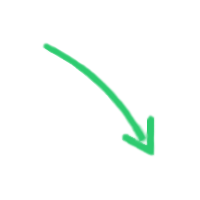 286

people

have signed.

Add your voice!
Maxine K.
signed just now
Adam B.
signed just now
To the Office of Residential Life,
We, the theatre division class of 2022, are extremely distressed about the current conditions for living arrangements next year. There are several issues surrounding the new limitation of living on campus for an additional year. For starters, at the time of acceptance, the two year on campus living policy was not in existence, nor was it advertised, and we, as a class, are in agreement that had we known this policy, many of us would not have committed to the University of Hartford. In fact, most times we do not even feel like University of Hartford students, but rather students independently trained by The Hartt Theatre Division (because more than 50% of our classes are located off campus at Handel Performing Arts Center, since the theatre program is a conservatory style within a university). After speaking with upperclassmen in the theatre department, we have come to the conclusion that there many reasons why living off campus is far more suitable for our major and careers. The alumni success rate proves that students in our major continue to create a prestigious reputation for The Hartt School and therefore the University of Hartford. Having the flexibility of living off campus opens more opportunities for students to actively pursue their careers, attributing to the professional credit we receive while enriching our education at Hartt. The following justifies why off-campus housing is a necessity for us commuters and working actors.
1. We currently have two options for transportation to HPAC - we can either take the shuttle or pay $1000 to keep a car on campus. There have been a multitude of occurrences where the shuttle has come extremely late or not at all, forcing us to spend money on Uber or Lyft and sometimes even inconveniencing public safety officers for a ride. When the shuttle does show up, the scheduled pick-up and drop-off times are spaced out enough that we are often stranded in a location for many hours - especially on the weekends, when we still have classes and rehearsals at HPAC. This situation becomes an extreme issue when we begin our Sophomore projects, during which the rehearsal process takes place from 7 pm to 10:30 pm at HPAC every night. There are many safety issues regarding transportation this late at night, especially walking across campus to the upperclassmen apartments. The sophomore schedule itself is primarily focused at HPAC, with an exception of one academic class and two classes at Millard. In total, the hours spent on campus accumulate to about 8 hours versus the countless hours spent at HPAC. Hypothetically, if transportation is not an issue via having a car on campus, that is still an additional $1000 a year tacked onto the tuition and room and board expenses. Many students rely on having a car in order to get to jobs that financially provide for both current living conditions and the long term debt of college tuition.
2. Affordability is a primary reason for living off campus, in terms of housing cost, dietary cost, and as mentioned, the cost of keeping a car on campus. Currently, University of Hartford room and board cost comes out to a total of $12,476 per year. This doesn't even account for the 2019-2020 school year costs, which are increasing by over 3% compared to the 2018-2019 school year. There is an array of affordable housing that upperclassman "pass down" to incoming sophomores, with rent being relatively equal amongst them. One of the addresses is 47 Oxford Street which currently houses eight upperclassman, all of whom are graduating this spring. The landlords of many houses similar to 47 Oxford are preferential towards Hartt students and loyal relationships have been culminated throughout the years, easing the transition for incoming sophomores to take over the leases. Living at 47 Oxford with four people in the house would be around $5,820 for 12 months (This is rent, utilities, and wifi). Add in $250 a month for groceries and gas, that would be $8,820 for 12 months which is still just under $4,000 less than living on campus. Saving $4,000 a year over the next 3 years would come out to saving $12,000, which is a semester's tuition for many students! That is one less loan needing to be paid off in the future, one less civilian living in debt for years. Additionally, the meal plan does not provide for theatre students what we need to sustain our bodies in the long and physically demanding schedules. Buying groceries is far more affordable and nutritious than complying with the meal plan, which each student is required to have when living on campus.
3. Unfortunately, the food situation is less than satisfactory, particularly for a theatre student. The backstage cafe in HPAC is the only food that we feel truly fuels our bodies correctly, however that food is not available 24/7 as the cafe has very limited hours. We must be very picky with how the food we are eating can help our bodies perform their best in the intensive training program that is Hartt. Not being able to prepare and choose our own food will ultimately take a significant toll on our bodies and mental health. We can only work out at the gym so much to offset the meal plan food choices. The operating hours at The Commons often do not coincide with our program's schedule, and will be especially difficult to coordinate next year when we are scheduled to be at HPAC all day until 11 pm. Living off campus means we have access to a kitchen to prepare proper food when and where we need and want. With this major and career path, proper nutrition is very important to our overall well-being and success.
4. Living in a house with all music theatre majors means that there is a mutual understanding for what we need to succeed. There will not be excessive partying and noise till all hours of the night like there is on campus because all members of the household truly understand the need to sleep and respect one another. We will have the opportunity to practice singing in our own rooms because everyone else in the house will do the same thing; there would be no judgment in running through our songs full out. We cannot practice our songs in the dorms and apartments, instead we must use the practice rooms, which are about a 10-minute speed walk (in the freezing cold in winter!) from the on-campus housing. Most times when we need to practice are at night due to our tight schedules during the day - walking to and from the practice rooms at the late evening hours is not the safest as it is not well lit.

Thank you for your consideration and for taking the time to understand our concerns.
Below is a collection of signatures from Hartt Theatre Division classmates and faculty members in support of our request.