#OCCUPYNIGERIA SIGN HERE FOR GOVT TO REVERT TO N65
307
people have signed this petition.
Add your name now!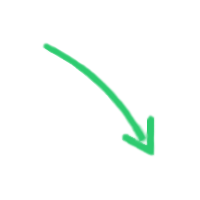 307

people

have signed.

Add your voice!
Maxine K.
signed just now
Adam B.
signed just now
Let us remind ourselves the reason for this showdown. It is not about subsidy, I keep repeating this fact. It is:
A) The abuse of the sensitivities of the Nigerian people
B) The indices that make our government big, wasteful and ineffective:
With a poorly defined or packaged, cushionless plan to the removal of arguably the most widespread and critical social good in our economy, The Federal Government of Nigeria, in a rather gangsterish manner, abruptly, removed the Petrol subsidy, literarily offloading a N1.2 Trillion ( $7.4 Billion) burden from the Government (Ruling Class) to the Governed (Common People).
On the 1st of January, Nigerians awoke to more than a 100% increase in the prices of a product that pretty much influences the entire fabric of human life in the Country. This was just 1 week after citizens were murdered in a horrific Christmas day attack by the menacing extremist group Boko Haram.
We know Fuel Subsidy as currently implemented is cancerous to the Economic development of our Country, and we know this should be tackled.
We disagree, that the common man, should bear the principal brunt of tackling this Menace.
We disgree that such a far reaching policy be foisted upon 160 million people over night, without a well thought out and mutually agreed palliative.
We believe government should pioneer the shouldering of this removal, not the other way round because in the end Leaders are to lead by Examples.
All Ideologies, Economic, Political et al, must resolve into real, simple benefits for the common man. The thoughts, perhaps not the intentions, behind the current plan, Intentionally or unintentionally, lends itsself to Conservative Economics, an economics that puts the Elites and Previledged premium consideration.
Enough is Enough, For Fifty Years, the Elites have enjoyed Premium Benefits from Government, the cup of N1.2 Trillion should be shouldered predominantly by them and not the common man whose quality of life has reduced consistently over the years.
We have an overblown government at all levels. The 2012 national budget is also grossly exorbitant.
WHAT WE WANT
1. Immediate return of the fuel subsidy and revert to N65 pump price for petrol.
2. An open collaborative dialogue with stakeholders and a gradual cushioned process for removal of this subsidy put into place which will span some number of months and include an ACTION FIRST government policy where we see actual implementation of promises.
3. Better combating of the terrorist menace we are facing in the country.
4. Slashing of not just government salaries but wasteful budget allocations.
If you support this protest, register this by digitally signing this e-petition. Anonymously, add you name to the list, use your Twitter, Facebook et al aliases and please pass around. We'll try to push this to Global Scene as far as possible.
Regards,
Youth for Change
Links